Vault12 Learn
How to get the Vault12 app, create your own Digital Vault, and assign trusted Guardians to guard your Vault.
Vault12 is a simple but powerful approach for
protecting all of your digital assets
including cryptocurrencies, non-fungible tokens (NFTs), documents, trade secrets, IDs, medical records, audio, and video or anything in digital form.
This guide will take you through the following steps to help you set up your Digital Vault:
Download and install the Vault12 app.
Configure the Vault.
Assign Guardians.
To see how easy Vault12 is to set up and use, watch this video overview.
---
To make sure you are downloading the correct app - the Developer should be listed as "Vault12, Inc."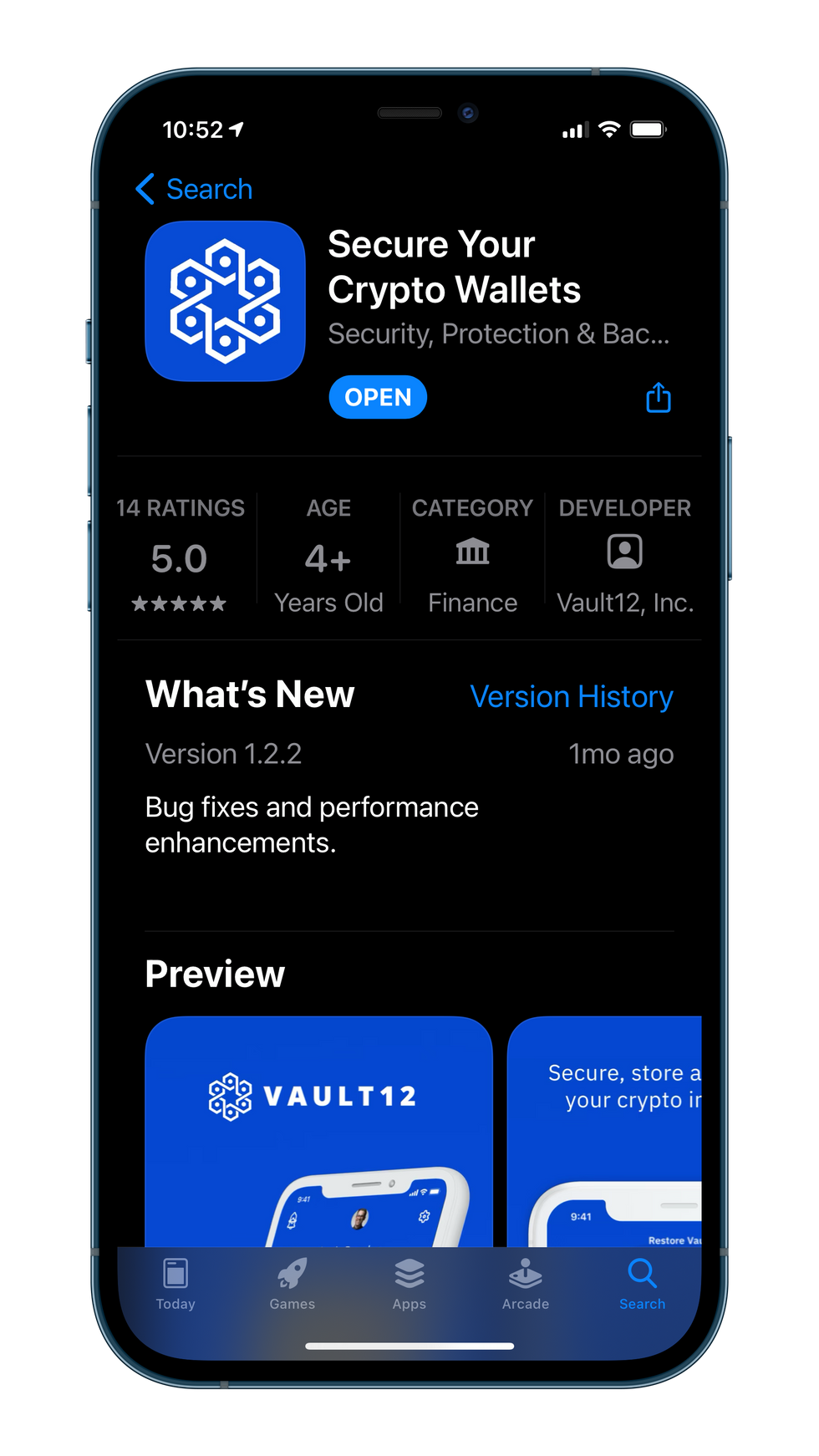 Vault12 app in store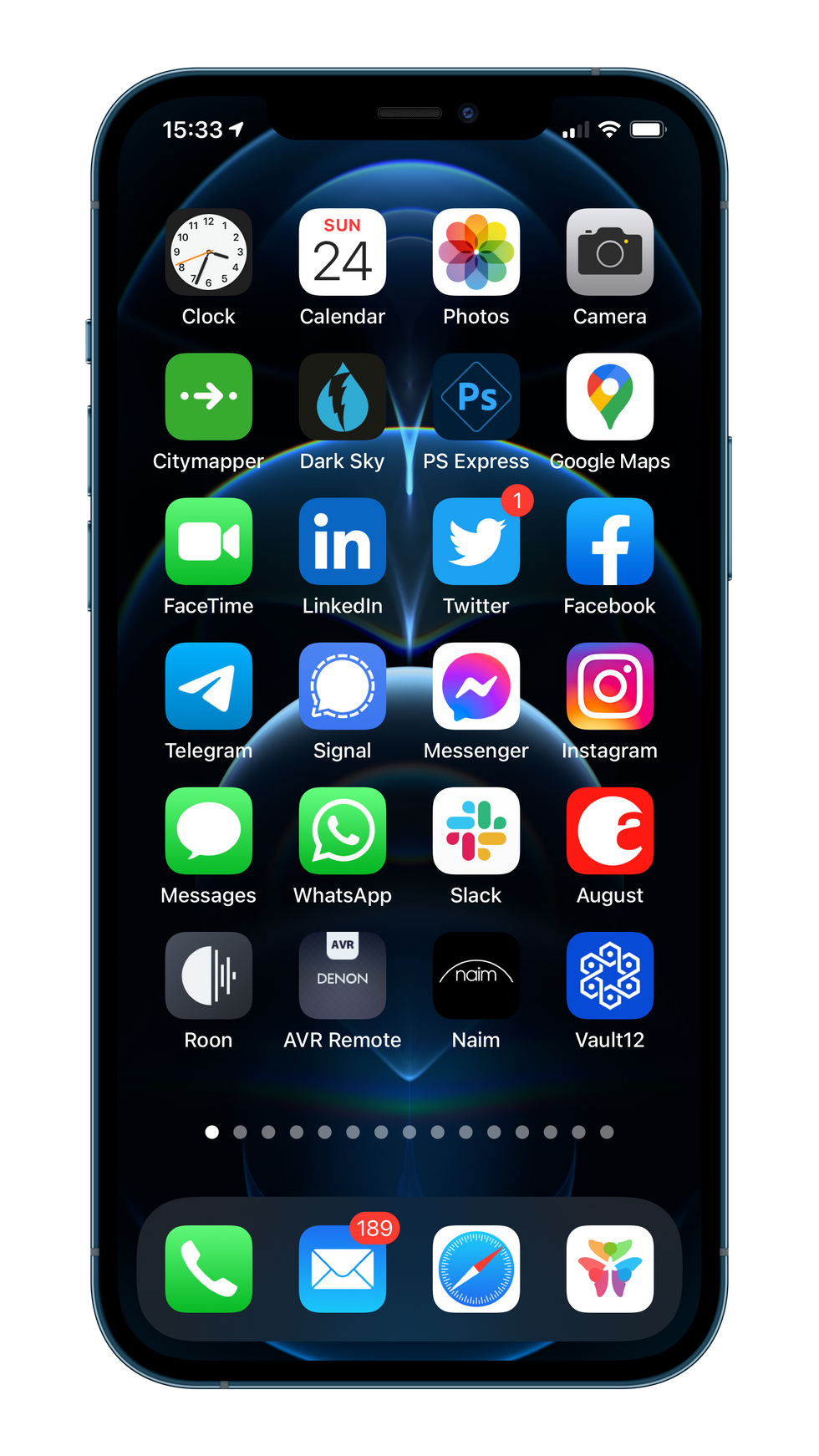 Download and install app
Configure your Vault
Once your app has successfully been installed, click on the icon and click the "Get Started" button.
You have several options: Create a new Vault, Join someone else's Vault as a Guardian, or Restore a Vault.
To carry on and create a Vault, choose the first option. You will be presented with the "Terms of Service," and asked to enable access to Contacts and Notifications.
Access to Contacts is used to help you select trusted people as Guardians. No Contact information is stored on Vault12 servers - only on the selected, trusted devices.
Notifications are required so that you know when Guardians have responded to your future requests.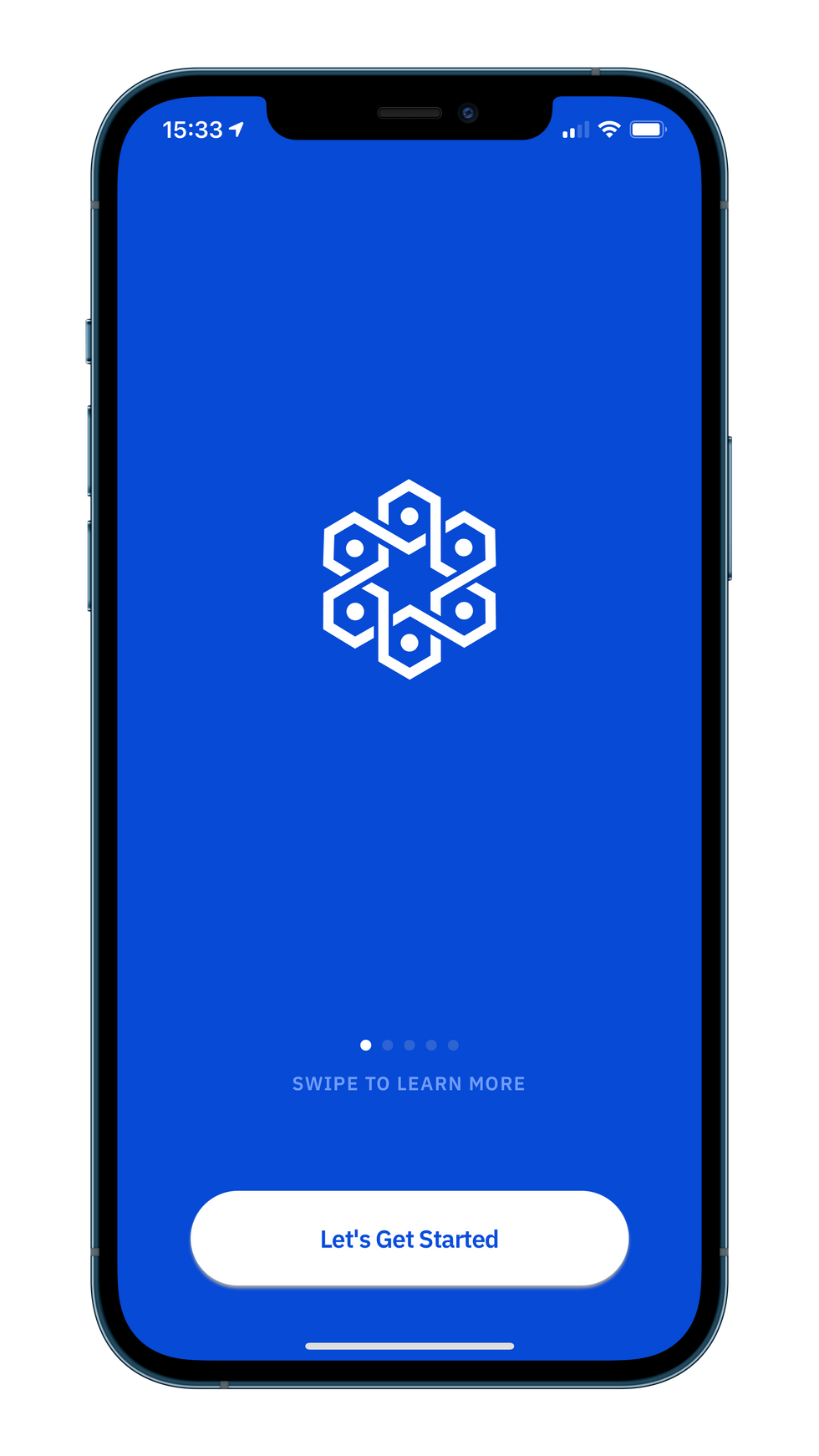 Let's get started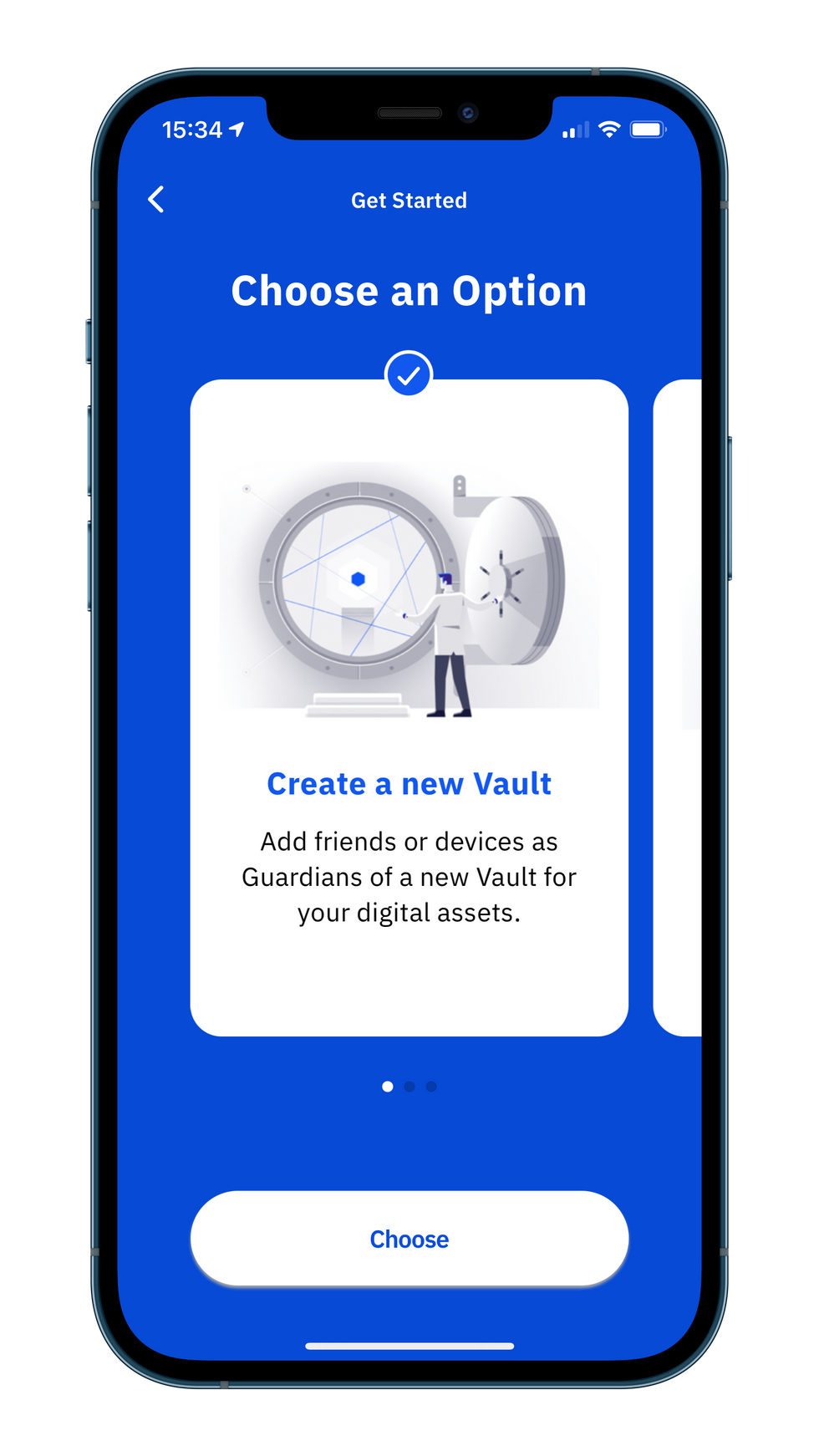 Create a new Vault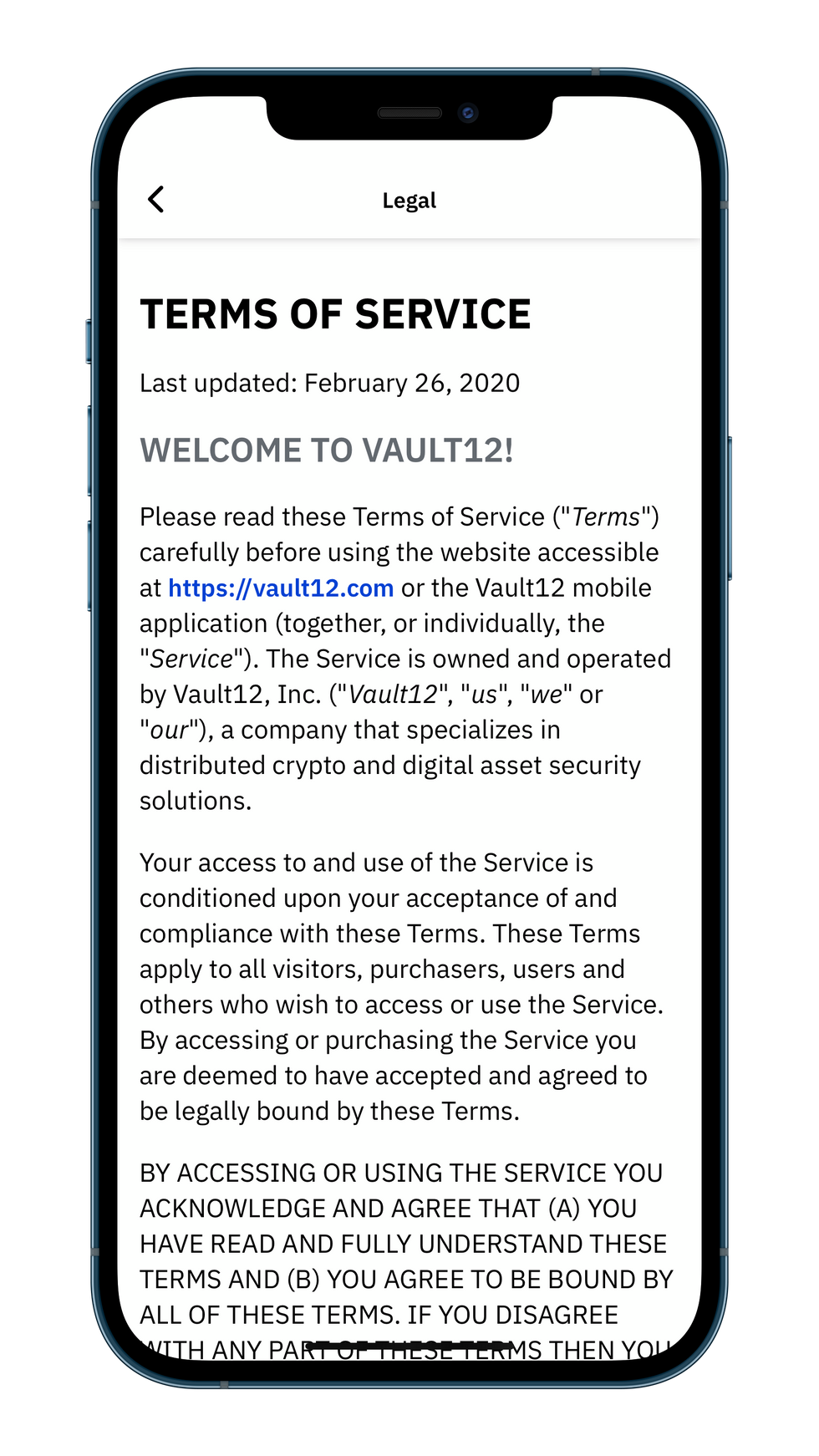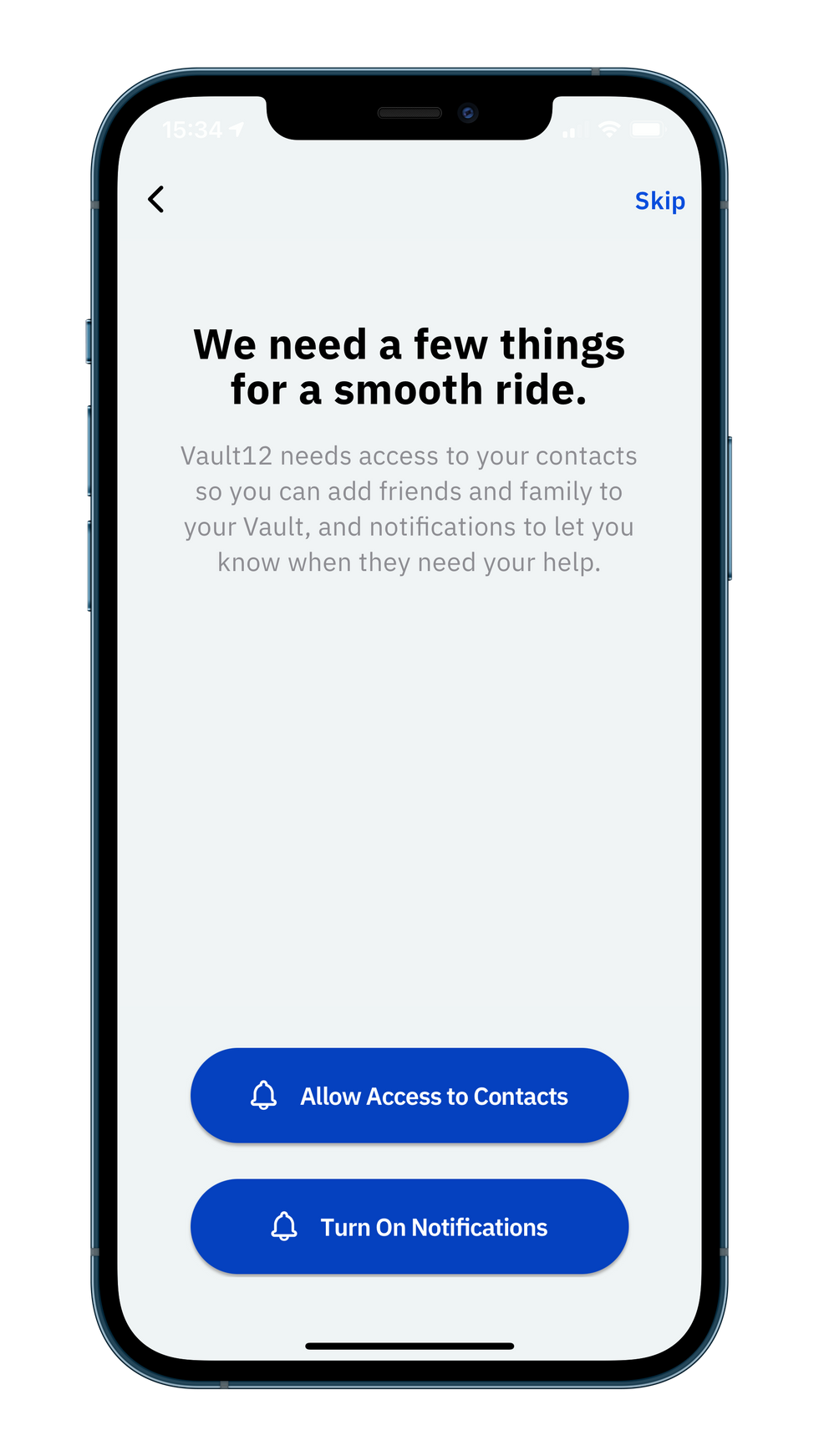 Now you will be asked to configure your Vault with your name and email address. Your contact information is used to allow your Guardians to respond to your future requests to Restore or Unlock your vault. This information is not stored on any Vault12 servers.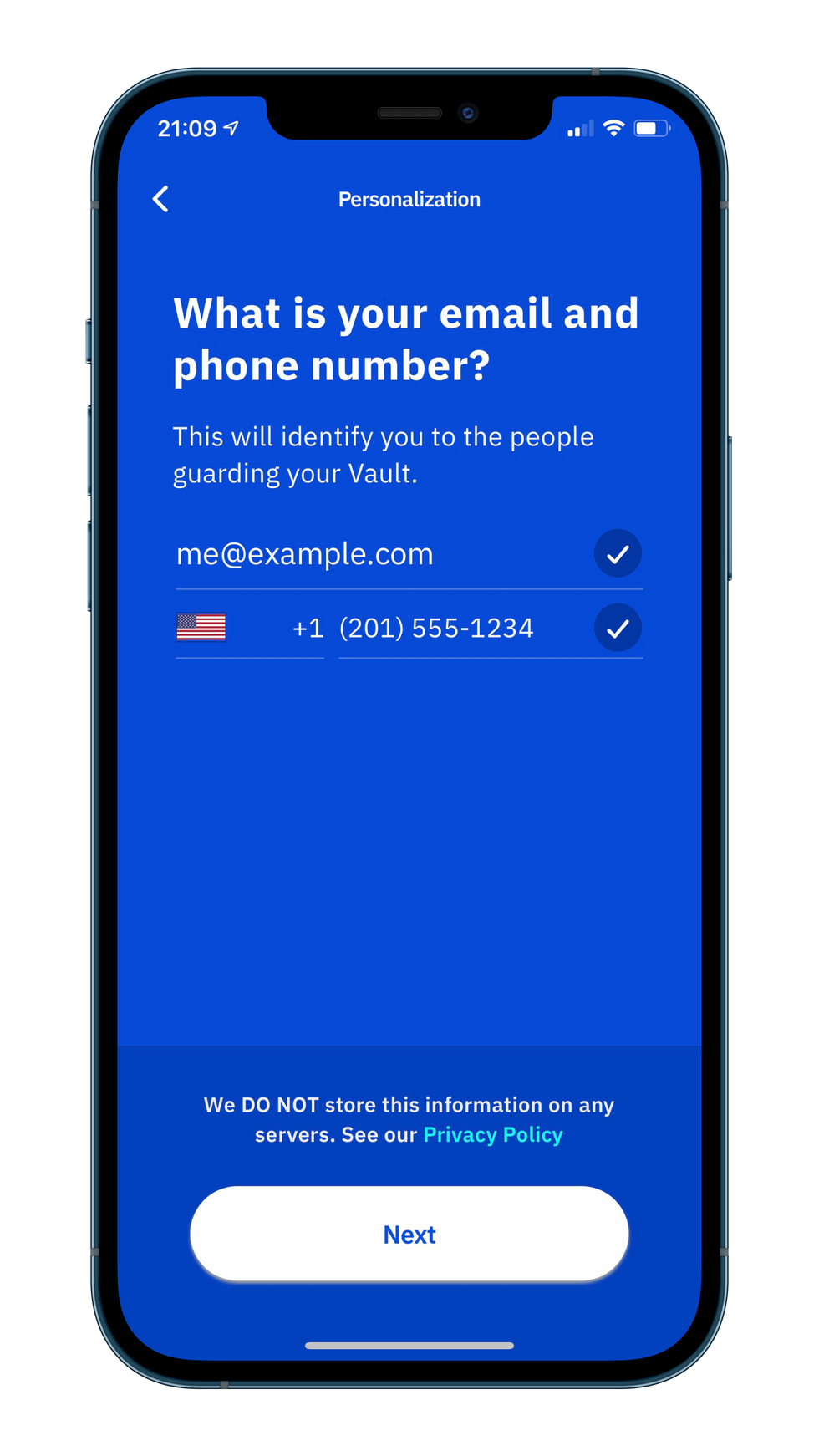 Now that your Vault is configured with basic information, you will be asked to subscribe to a trial plan.
Trials are free for the first 30 days, and you can choose any of the plans right now.

To use the Vault12 platform to protect your assets after the Trial period, you will need to activate a subscription plan that includes the ability to own a Vault. You can review what is included in each plan on the Vault12 download page.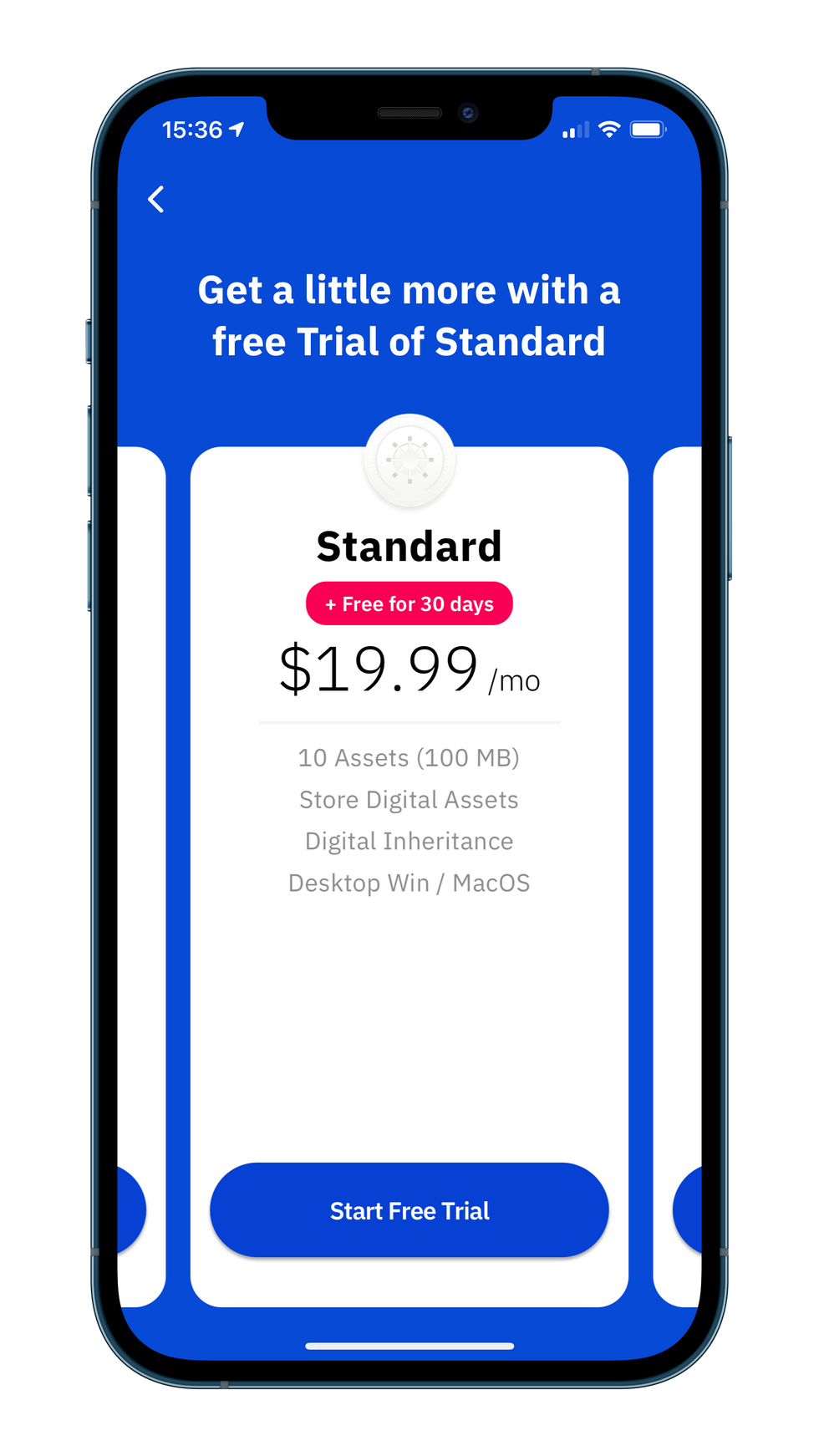 Select free trial
Assign Guardians
Next, you will assign Guardians. These are usually trusted people from your friends/family network, but alternatively, you could choose to designate trusted mobile devices as Guardians (for example, additional devices that are under your control).
Each Vault is assigned a set of Guardians - this is referred to as the "Total Number of Guardians." You must also specify a subset of how many of those Guardians will be needed to confirm access.
To choose how many Guardians are needed to confirm access to your vault, you can select a preset option such as 3 out of 5 Guardians, 5 out of 8, or 7 out of 10 - or you can click on the "Advanced" button and choose custom settings. For this tutorial, we will choose 2 out of 4 Guardians.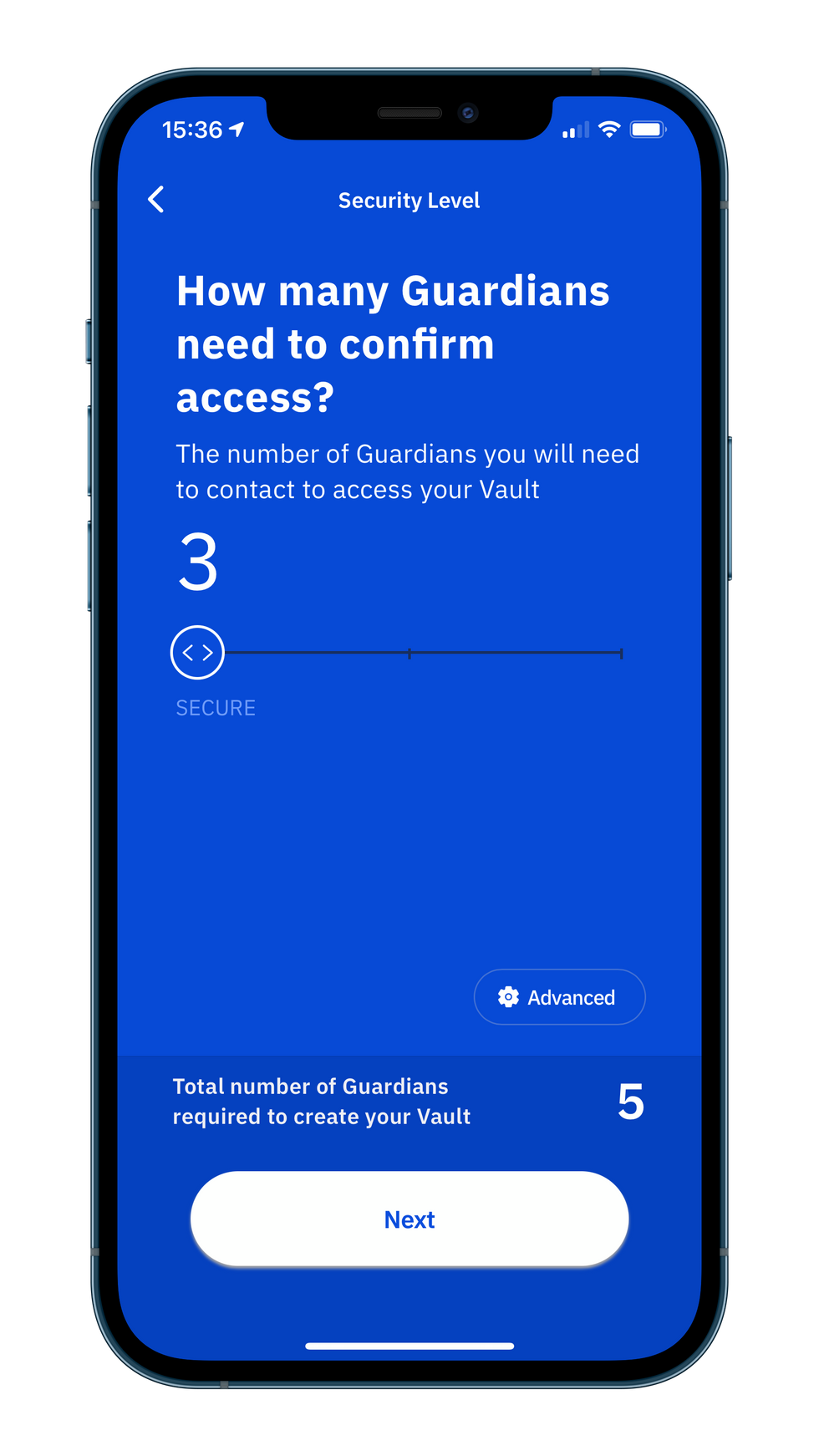 Select preset 3/5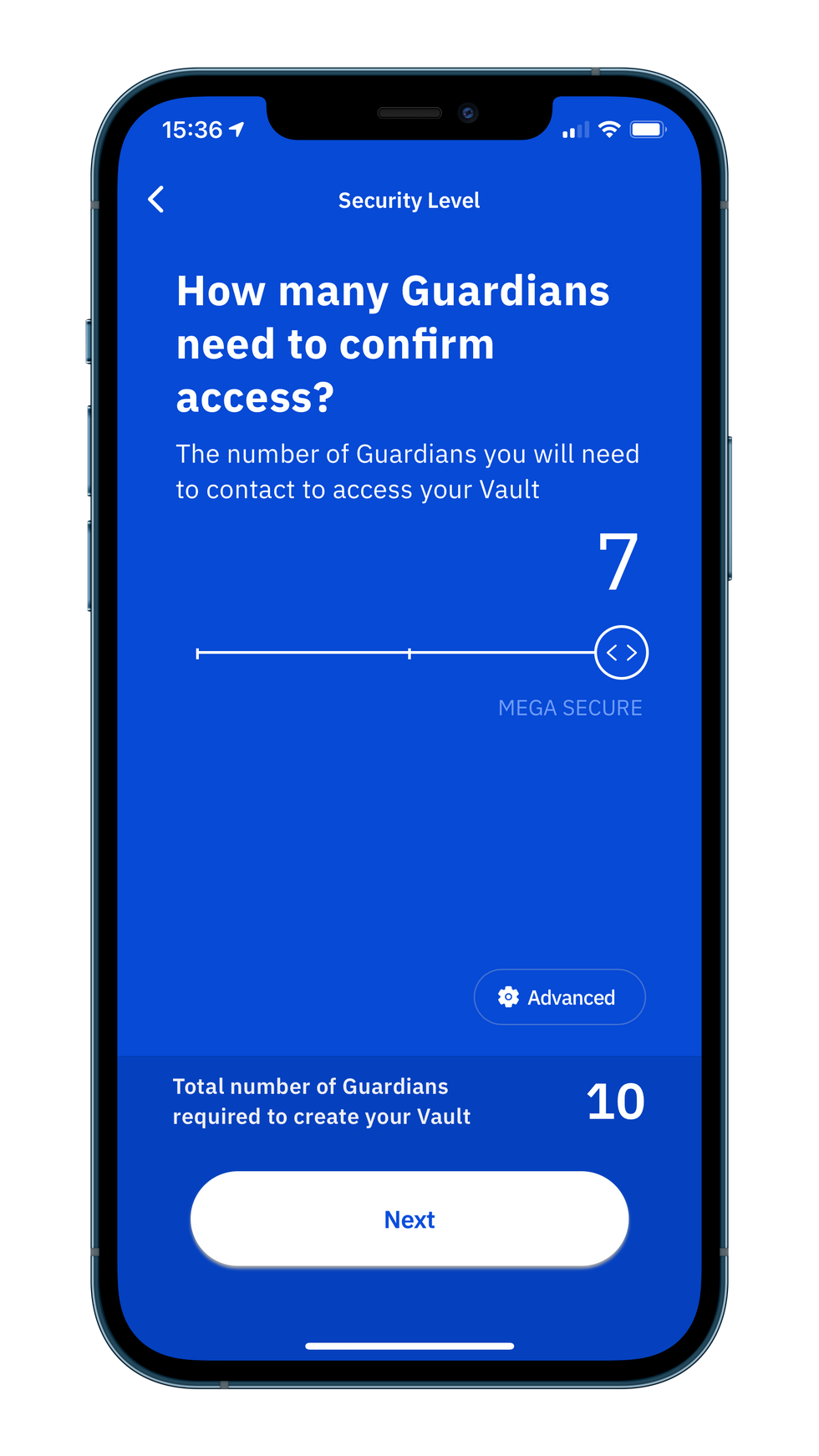 Select preset 7/10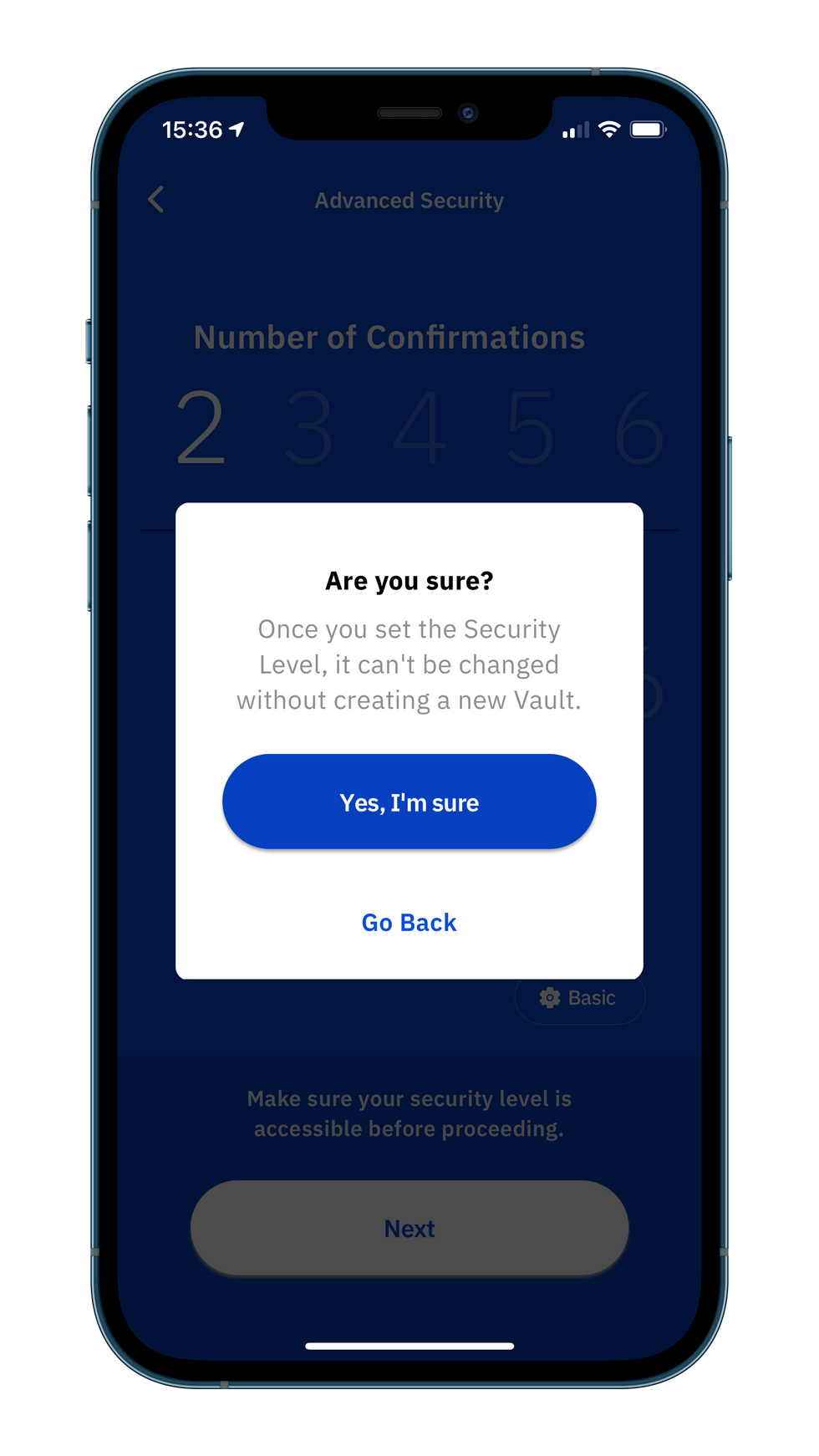 Continue to 'Advanced" settings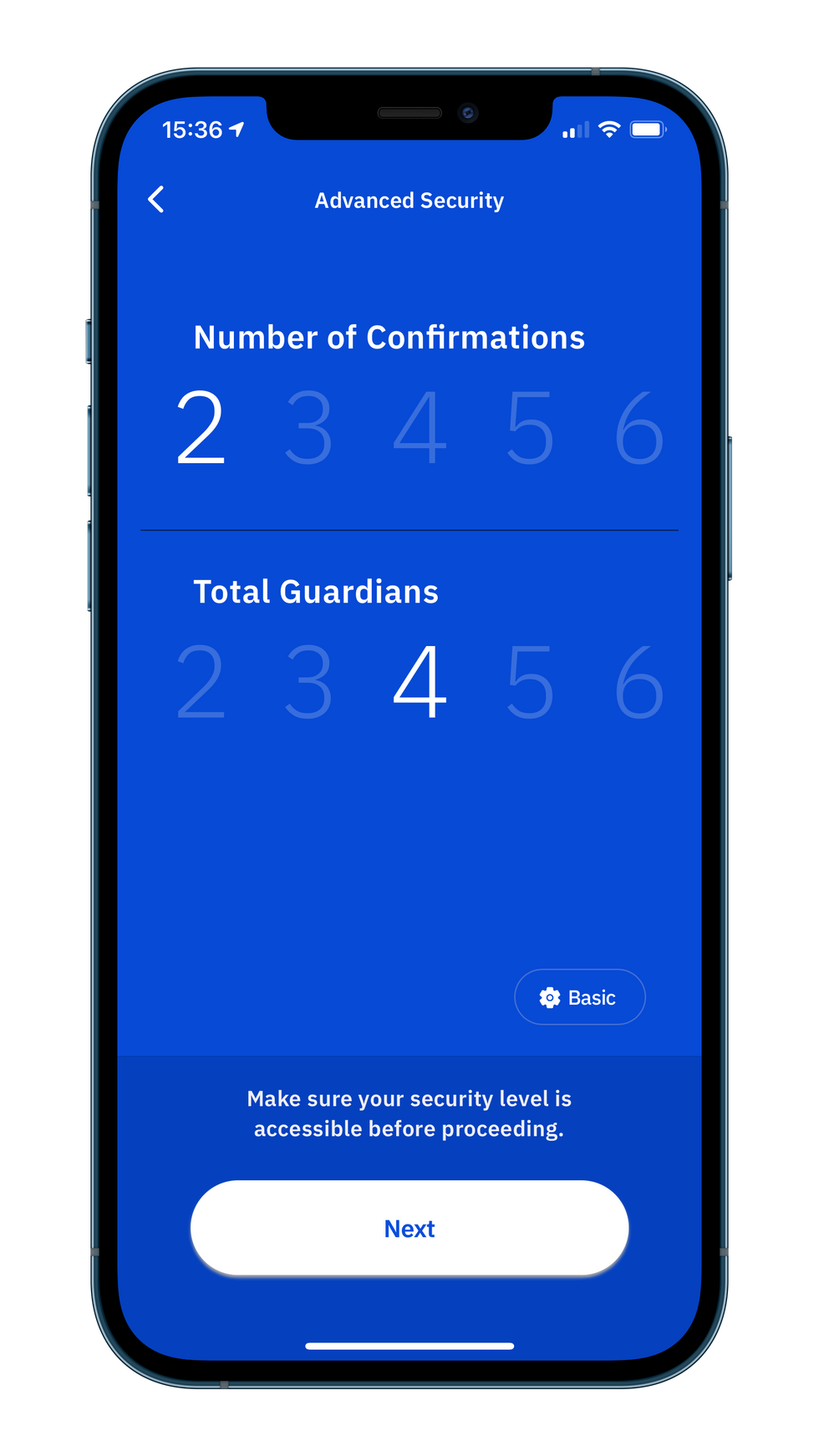 Select 2/4 Guardians
Once you have made your selection, press "Next" and confirm. The number of Guardians cannot be changed once setup is complete, so this is an important step. You can, however always change which Guardians are assigned to your Vault by using the "Replace Guardian" option.
Select Guardians
There are two ways to add new Guardians:
Invite trusted people from your inner circle.
Enroll trusted mobile devices.
To invite people, click on "Send Invitation" and select someone from your Contact list - your Guardians must be in your Contact list. You can send out the link via email or text, or you can copy and paste the invitation to pass on to your Guardian through some other messaging app.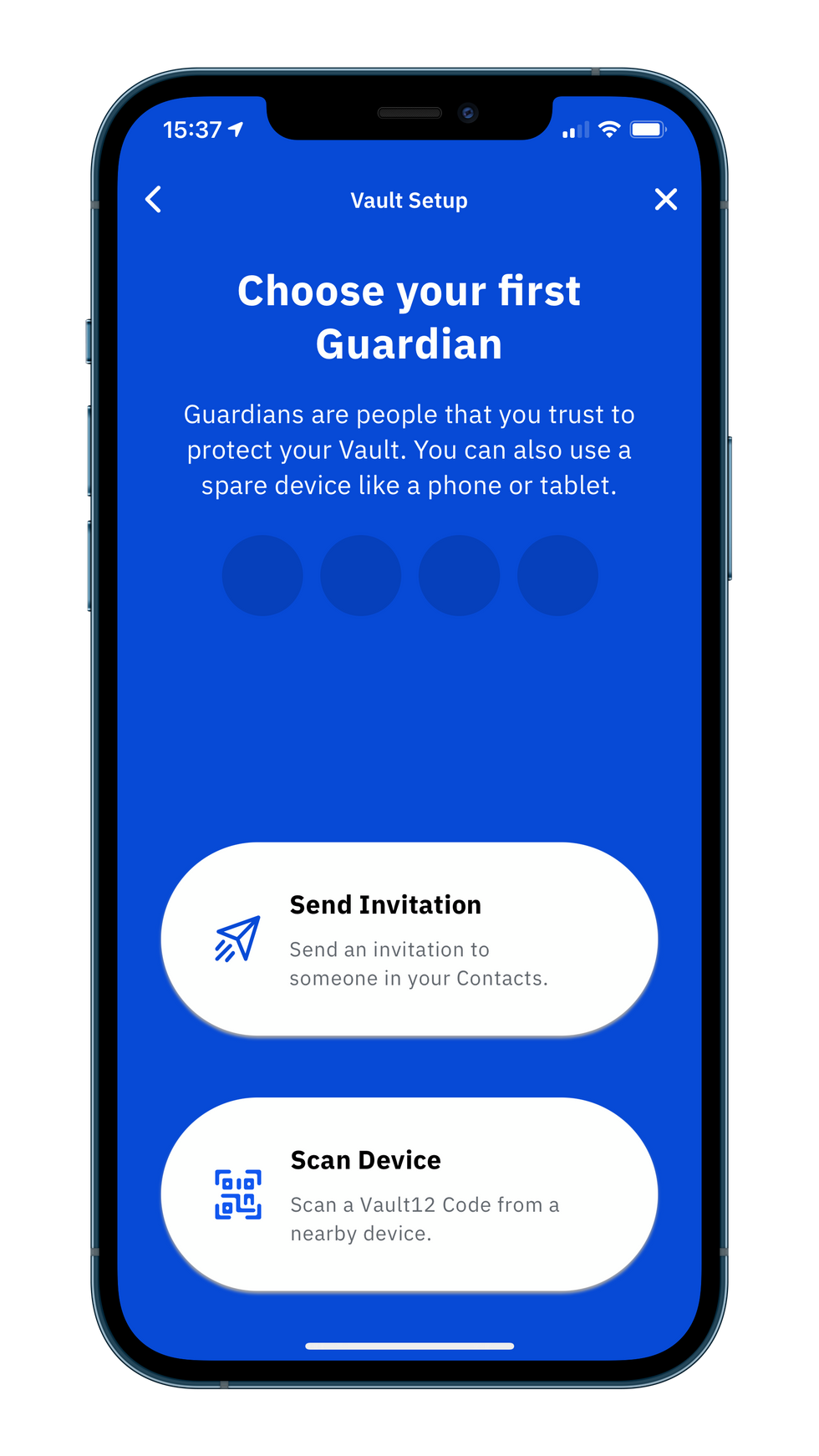 ​Send invitation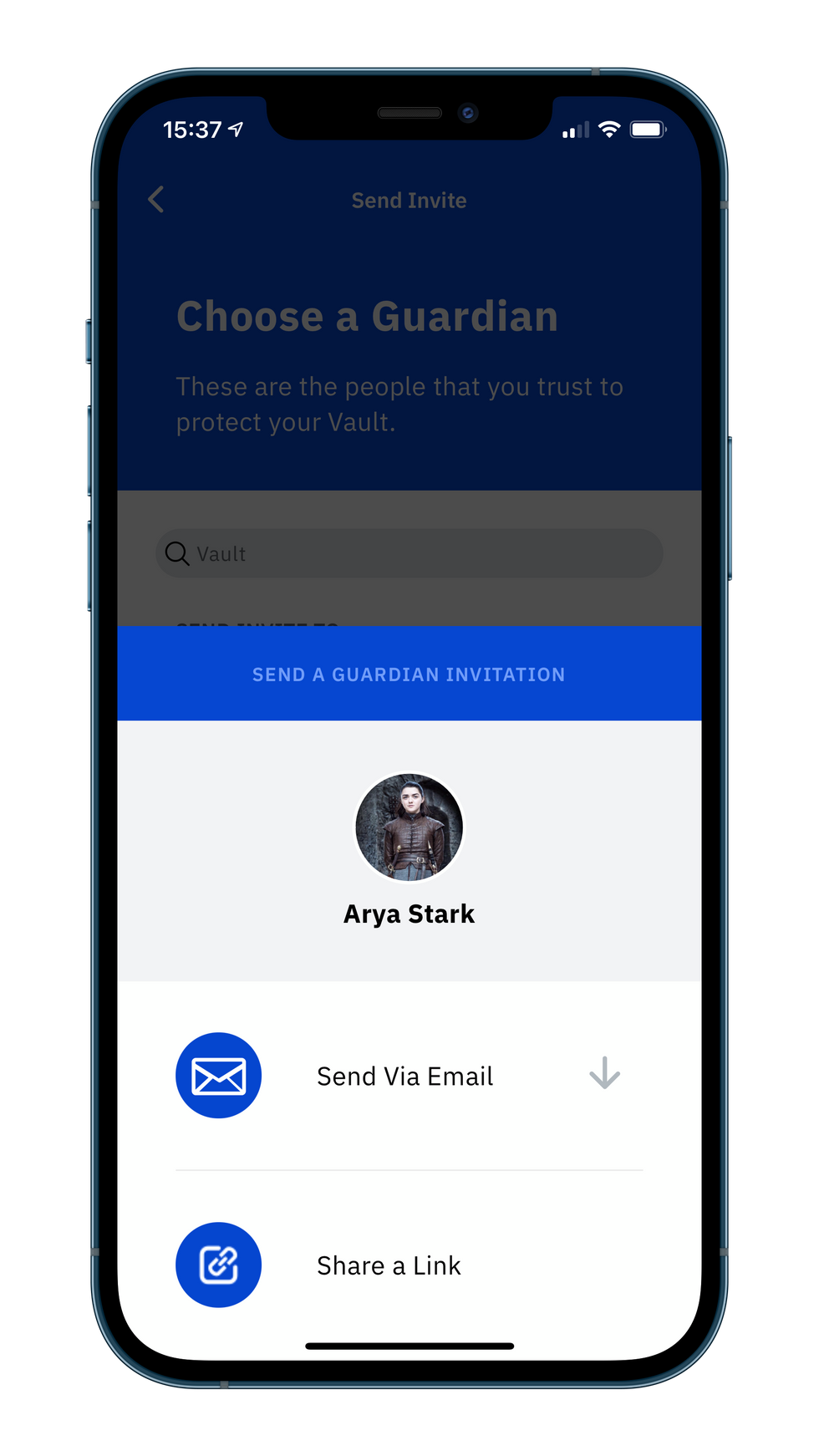 Choose Guardian from your contact list
Once you've invited your first Guardian, you will be asked to continue adding Guardians until you've invited the Total Number of Guardians that you selected earlier.
To enroll devices, download the Vault12 app onto the chosen device, and when you get to the "Get started" prompt, swipe to select the option "Join an existing Vault." Often people will enroll devices under their control, but this approach also works with devices controlled by other trusted people such as your lawyer or wealth manager.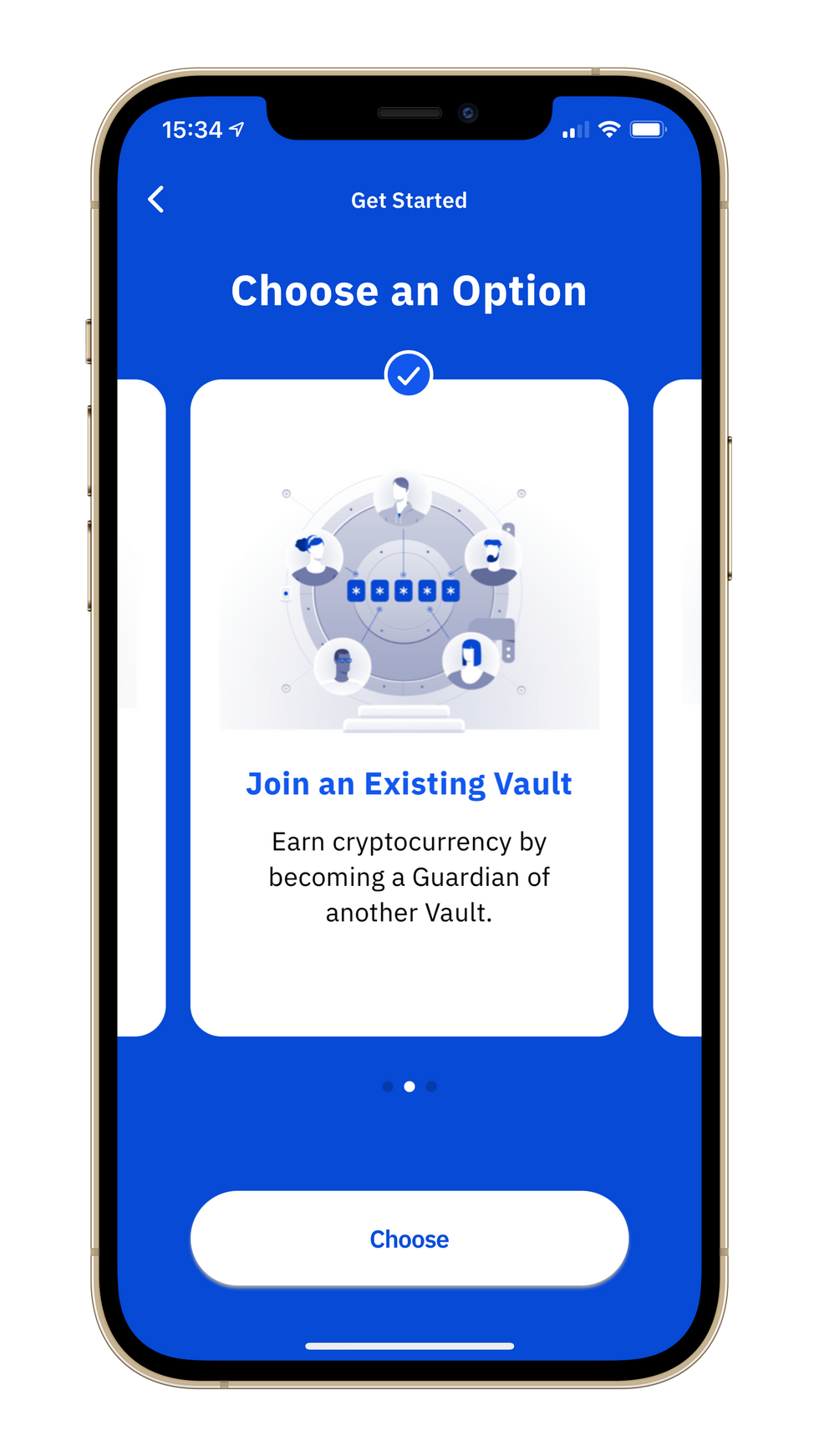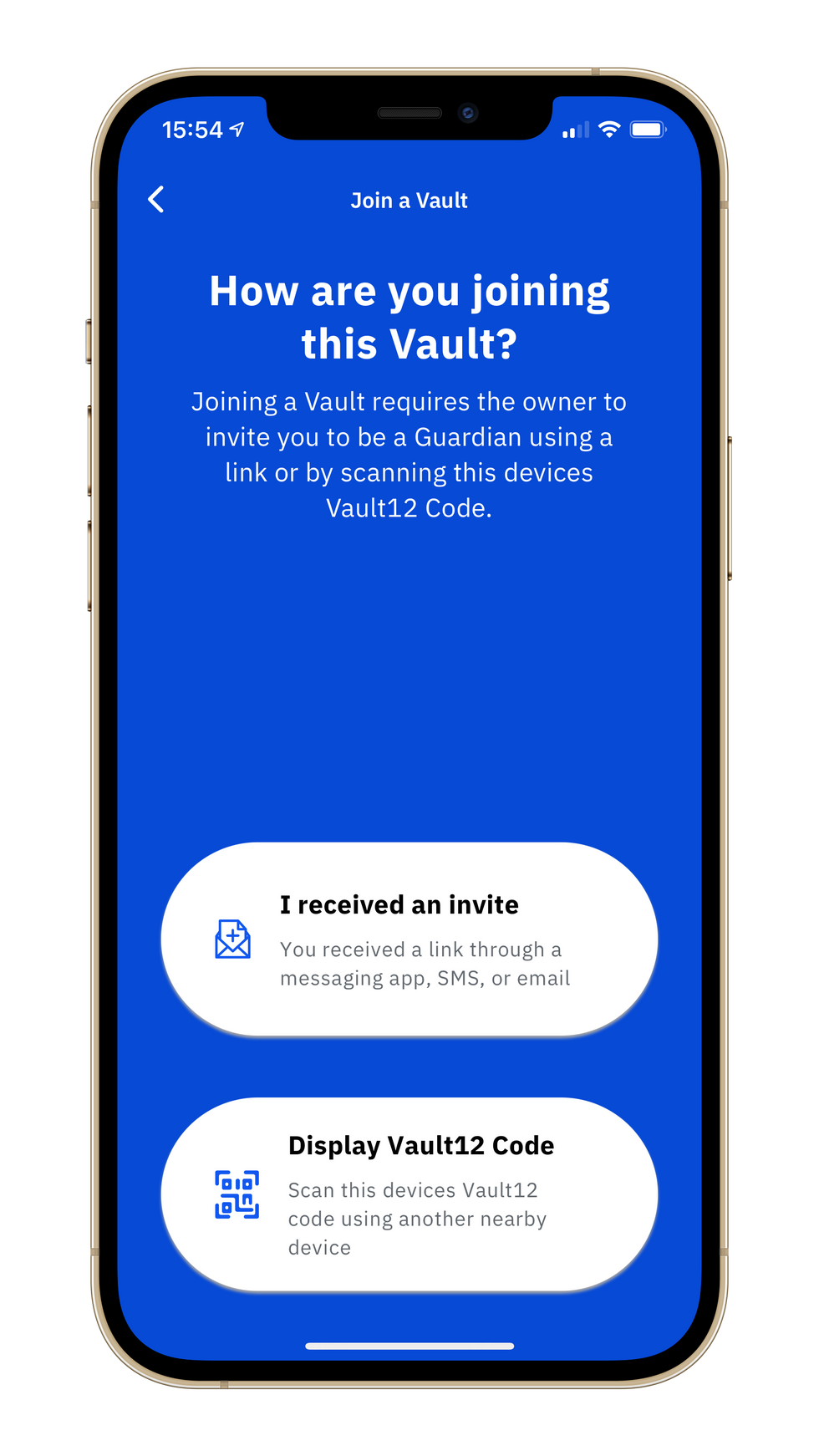 Give the device a name - this is how the Guardian will be labelled in your Vault. Press "Next" to display the Vault12 QR code.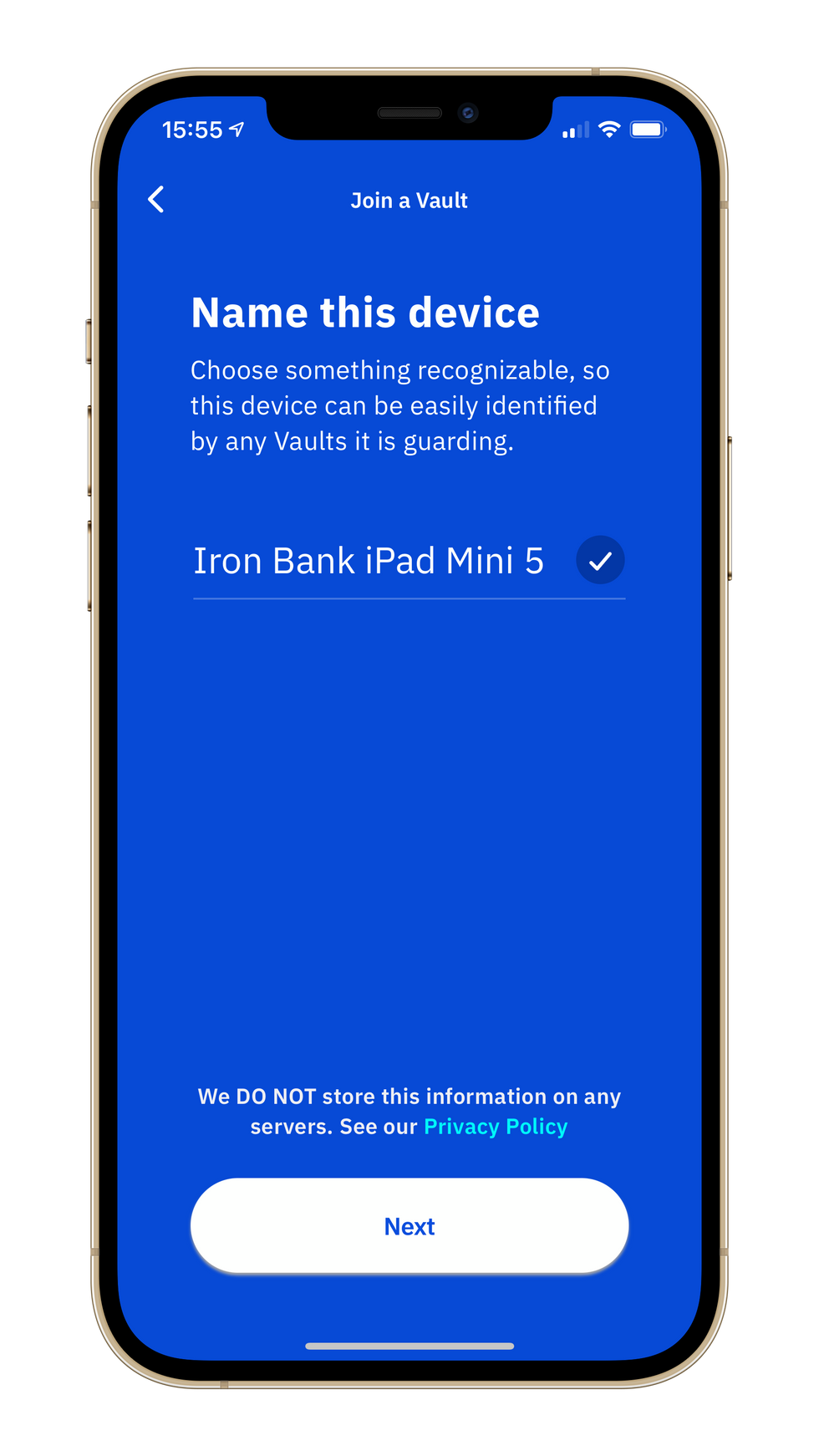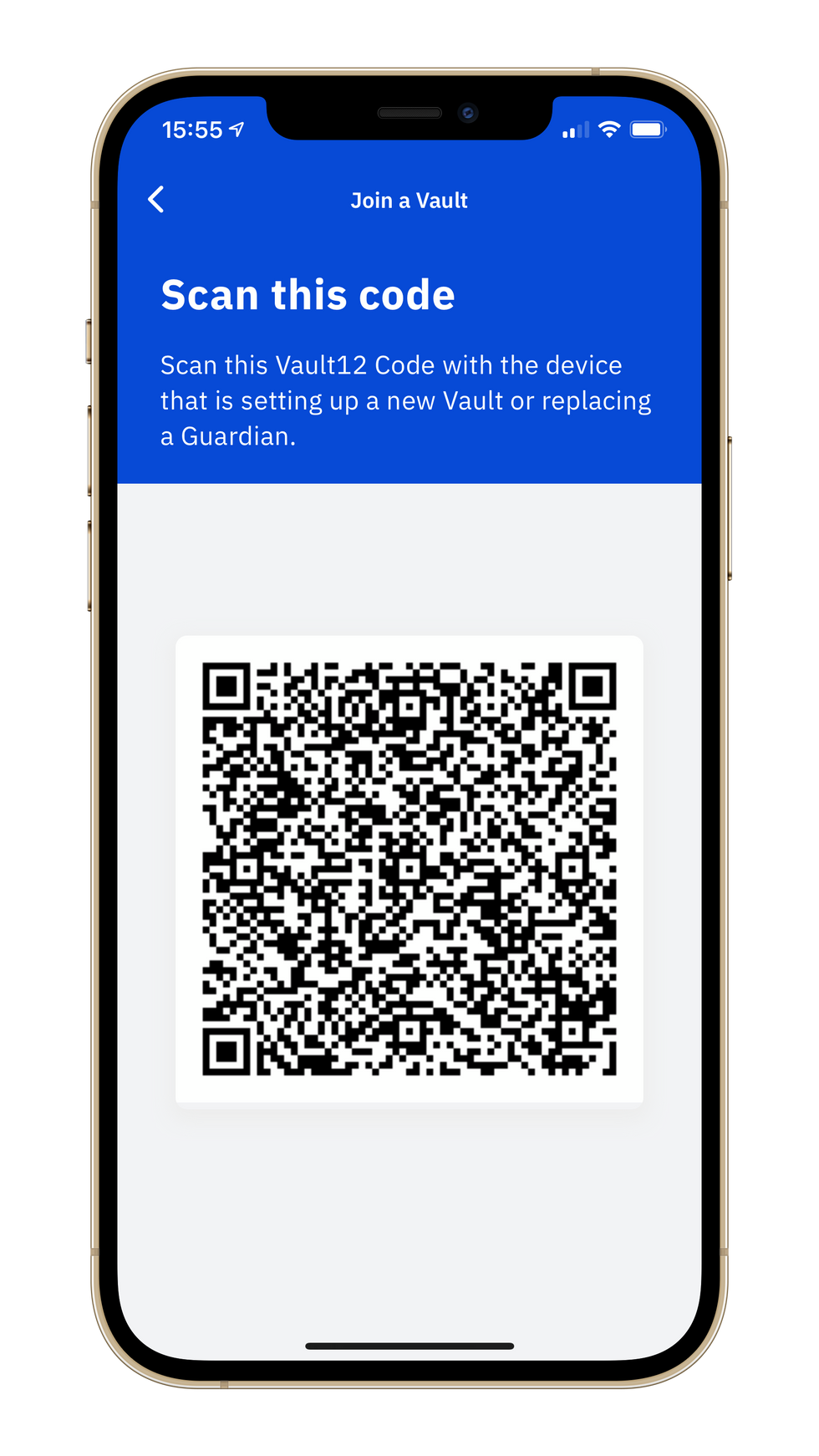 To assign this device to your Vault, switch back to your main device (the one on which you have been setting up your Vault), and choose the "Scan Device" option.
This will bring up a secure image scanner. Use this to scan the QR code displayed on your new Guardian device. This will enroll the device as a Guardian of your Vault.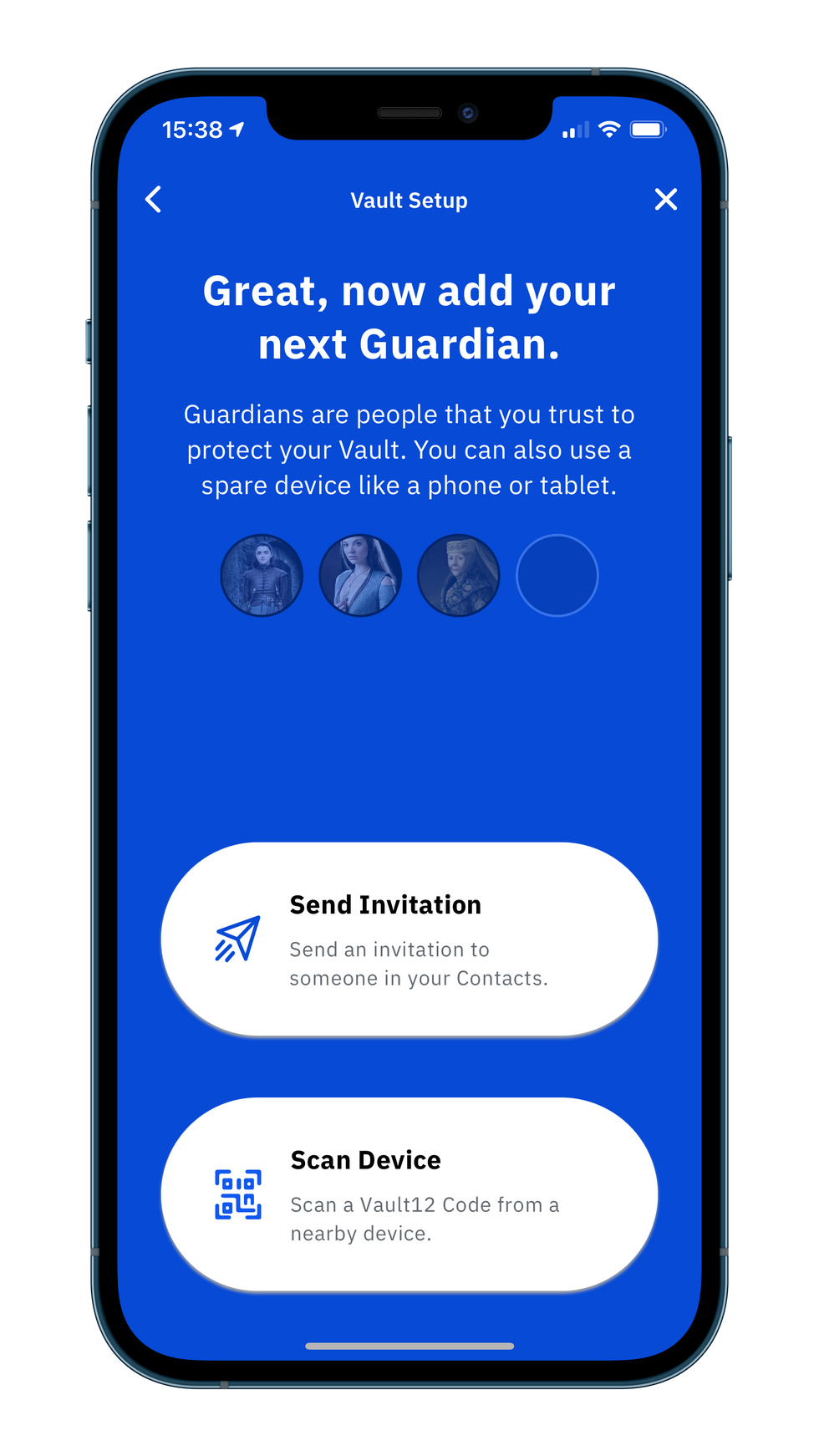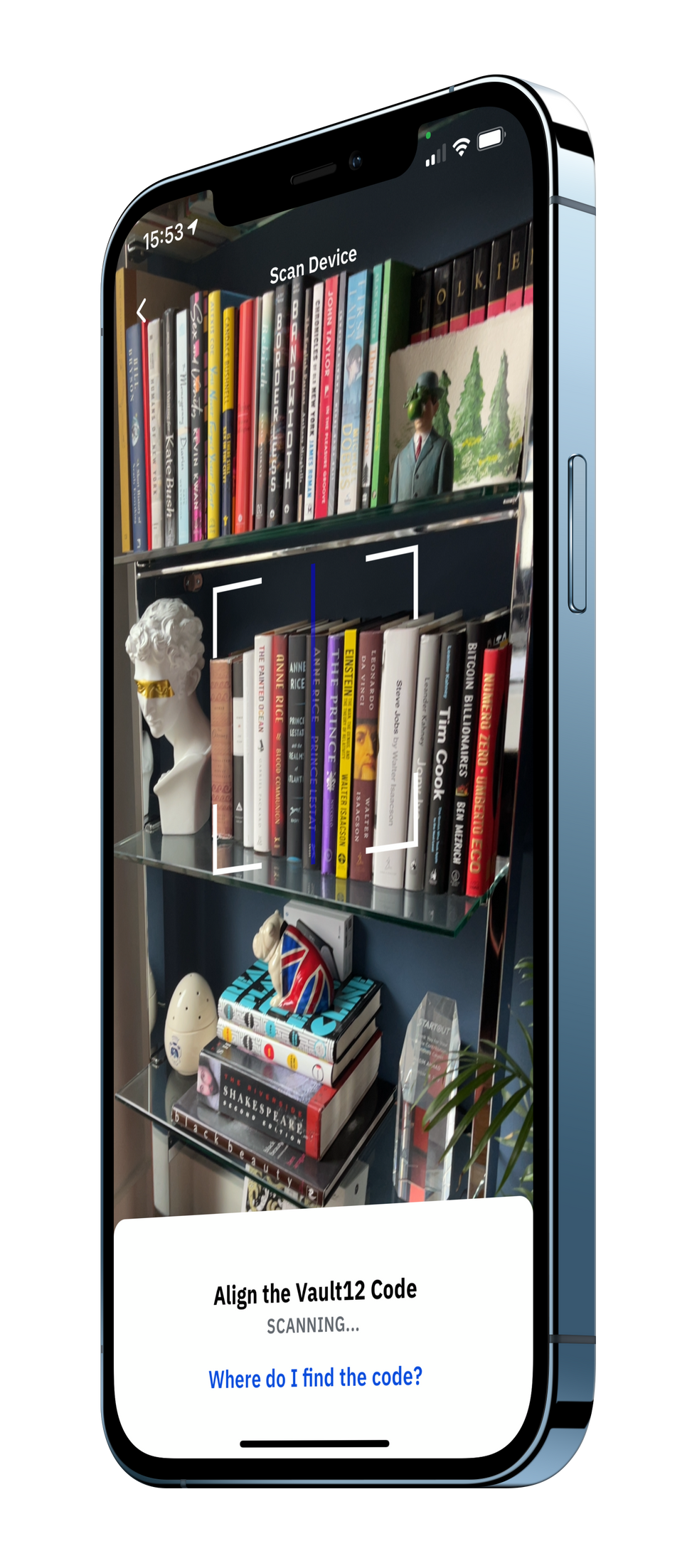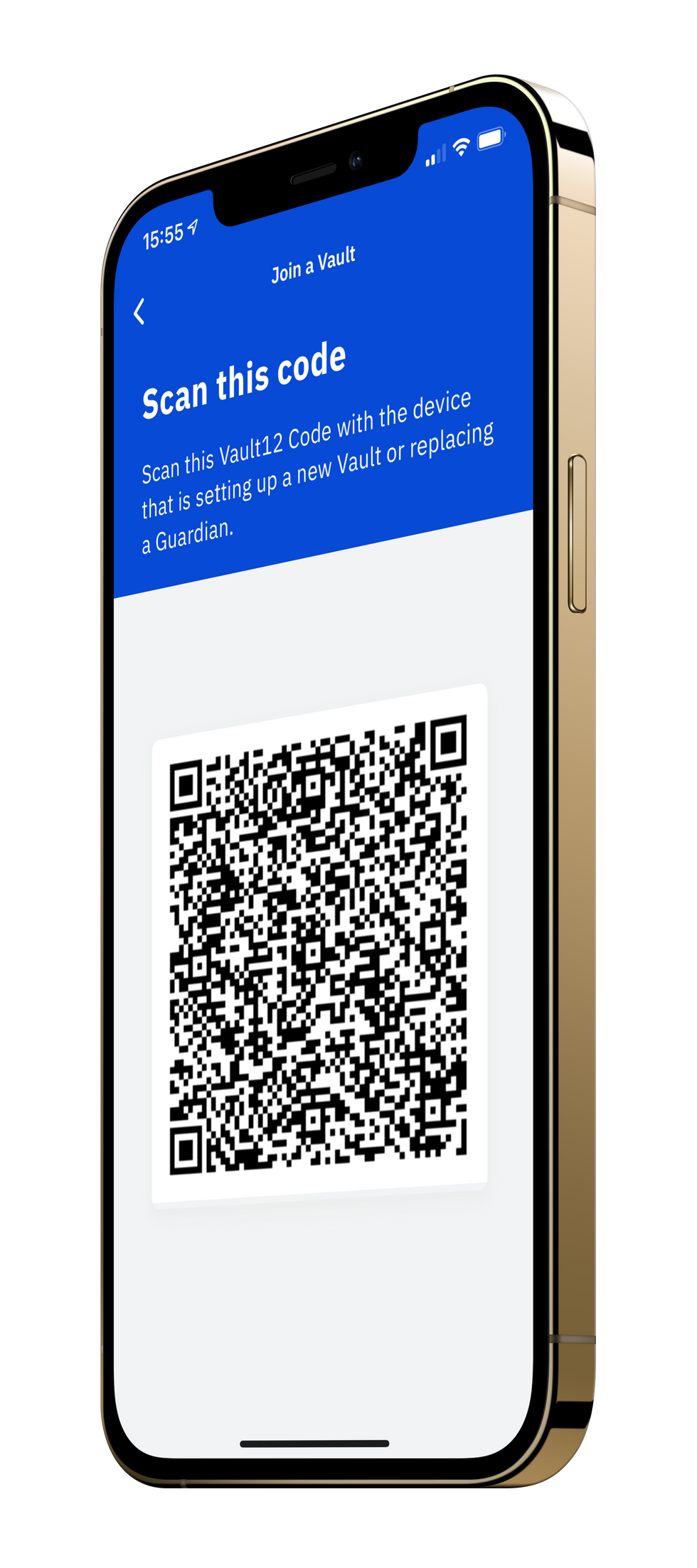 Once all your Guardians have accepted the invitations you sent, your Vault setup is complete.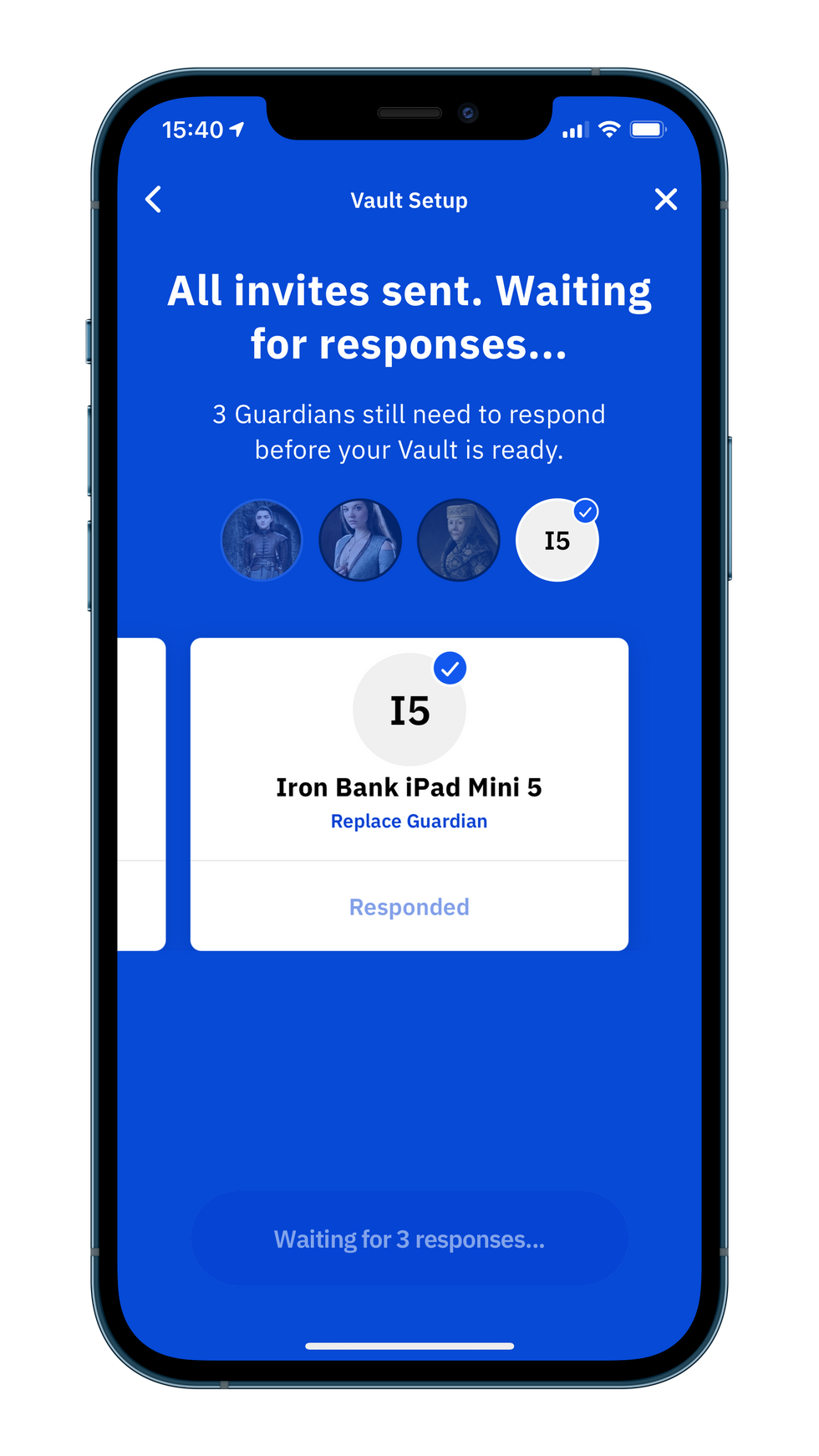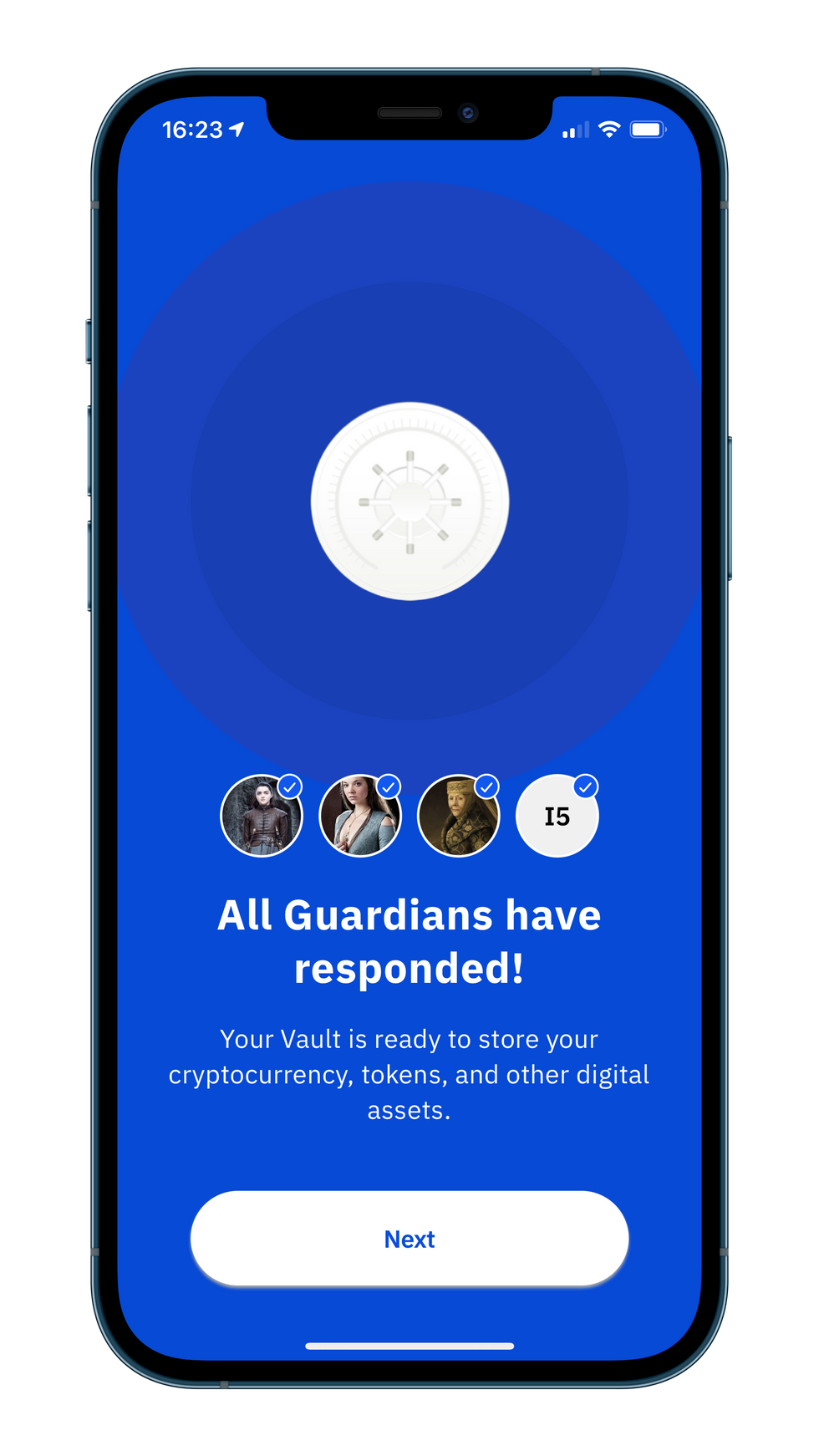 Now that the Vault setup is complete, the app will display how many days you have left in your free trial.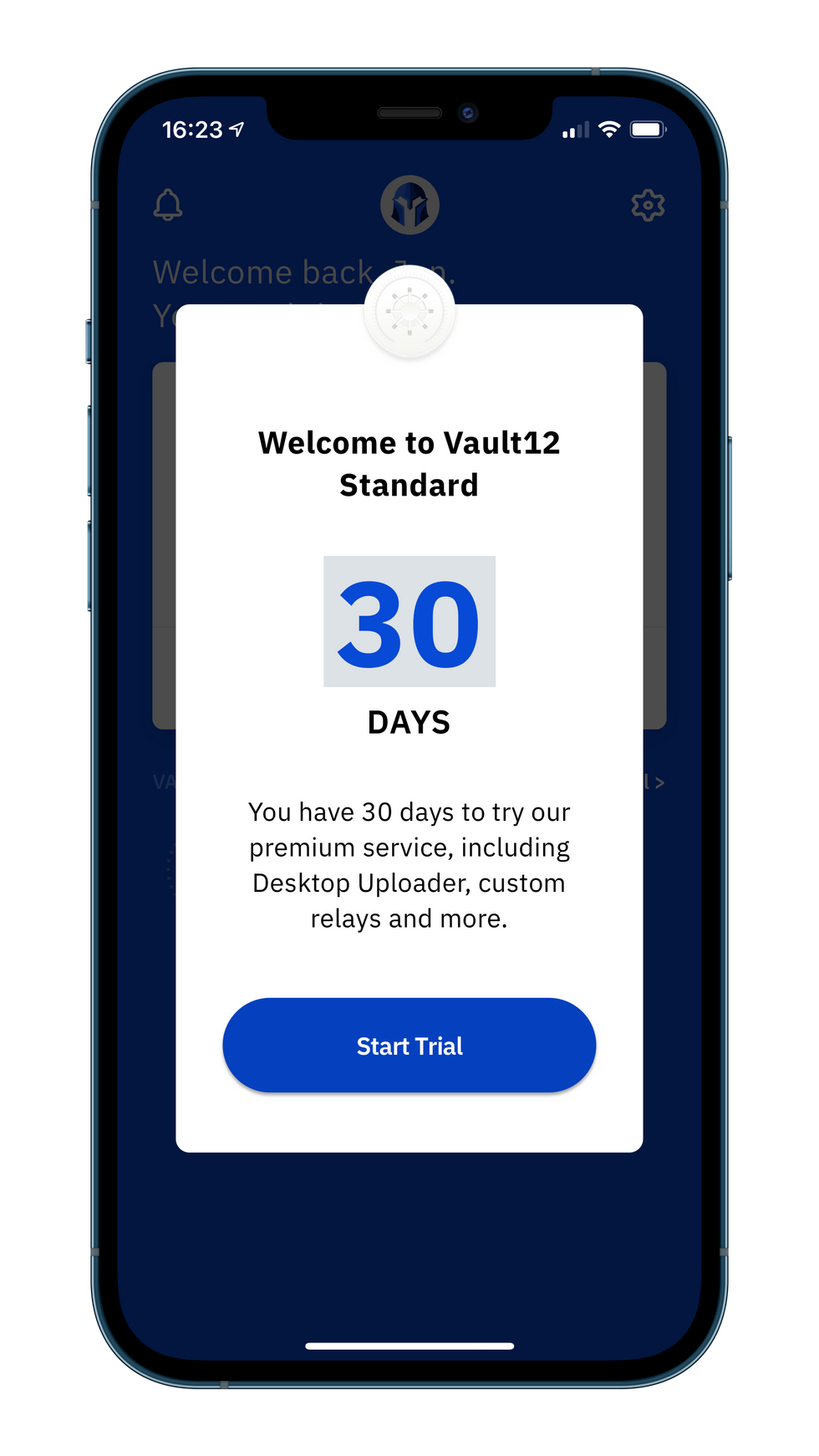 Vault12 Learn
How to get the Vault12 app, create your own Digital Vault, and assign trusted Guardians to guard your Vault.
Discover More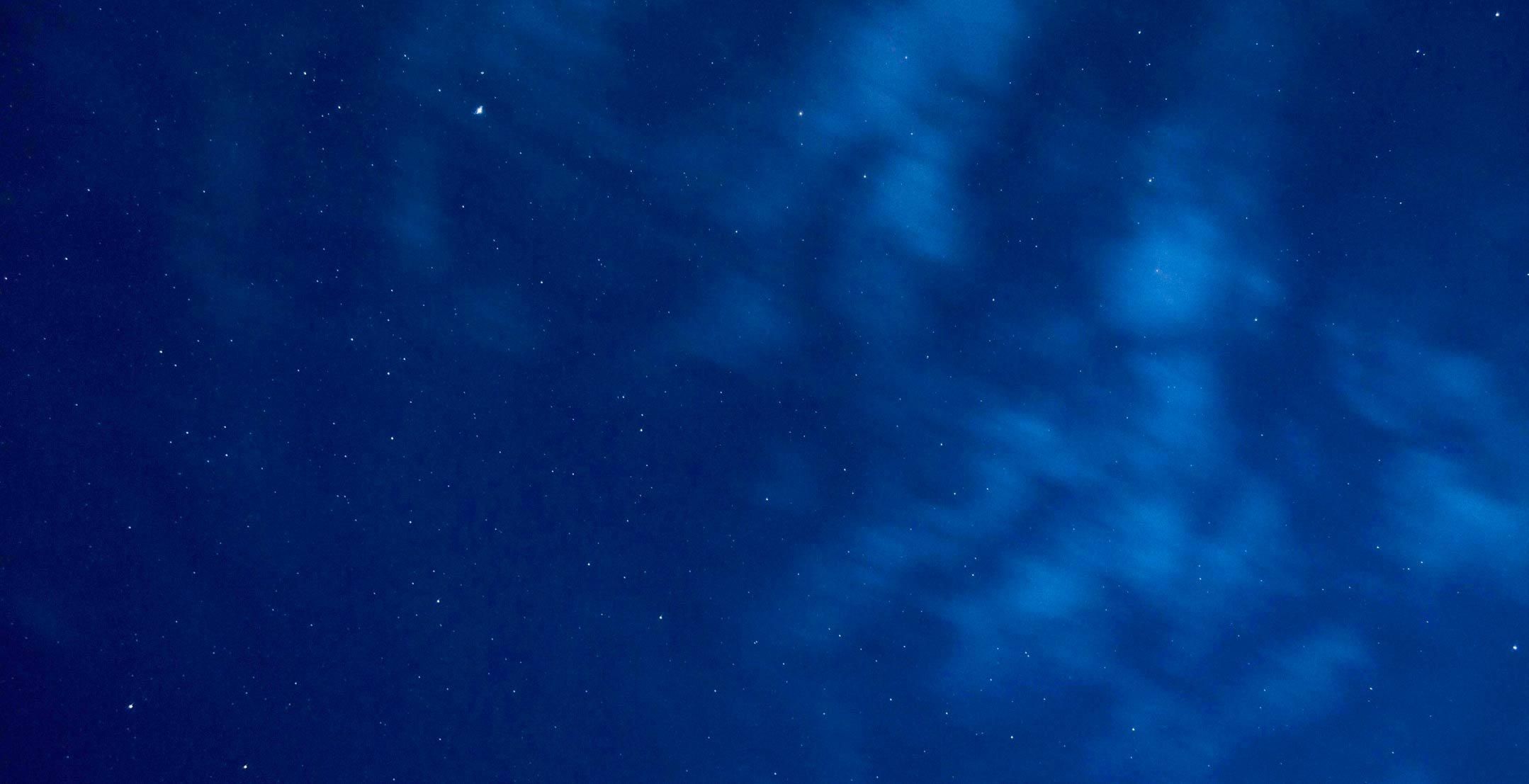 Scroll down
Step-by-step guides for setting up your digital Vault and adding assets, recovering assets, inheriting and restoring Vaults. Vault12 Web3 personal security helps you recover, back up, and inherit all assets stored in your Vault including Bitcoin, Ethereum, crypto, private keys, seed phrases, wallets, NFTs and digital art.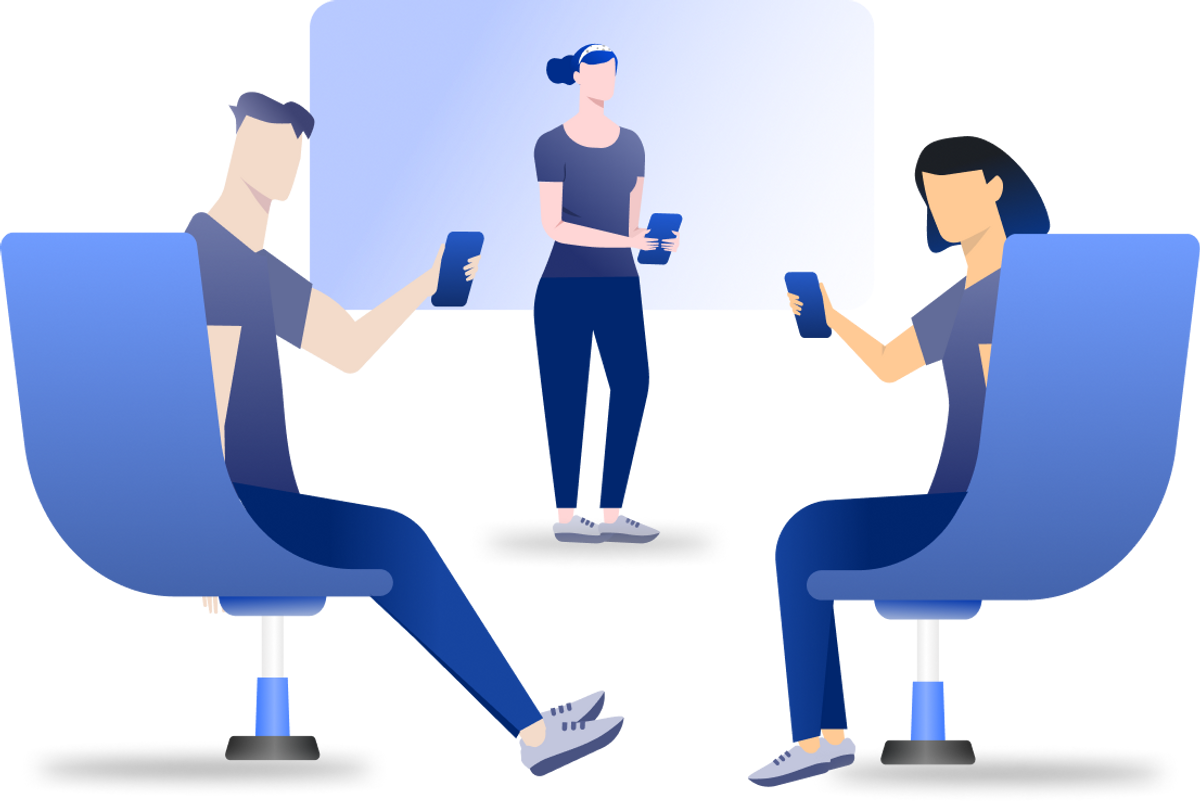 With the latest release of Vault12, now available in both iOS App Store and Google Play we have streamlined how you can use VGT to upgrade your Vault or fund your Vault for future. Right now there is a 50% discount on all plans if you fund your Vault with VGT.
Close
Start protecting your digital assets: Free 30-day trial available today.
Protecting the future of web3 assets
© Vault12. All Rights Reserved, Vault12 Inc.