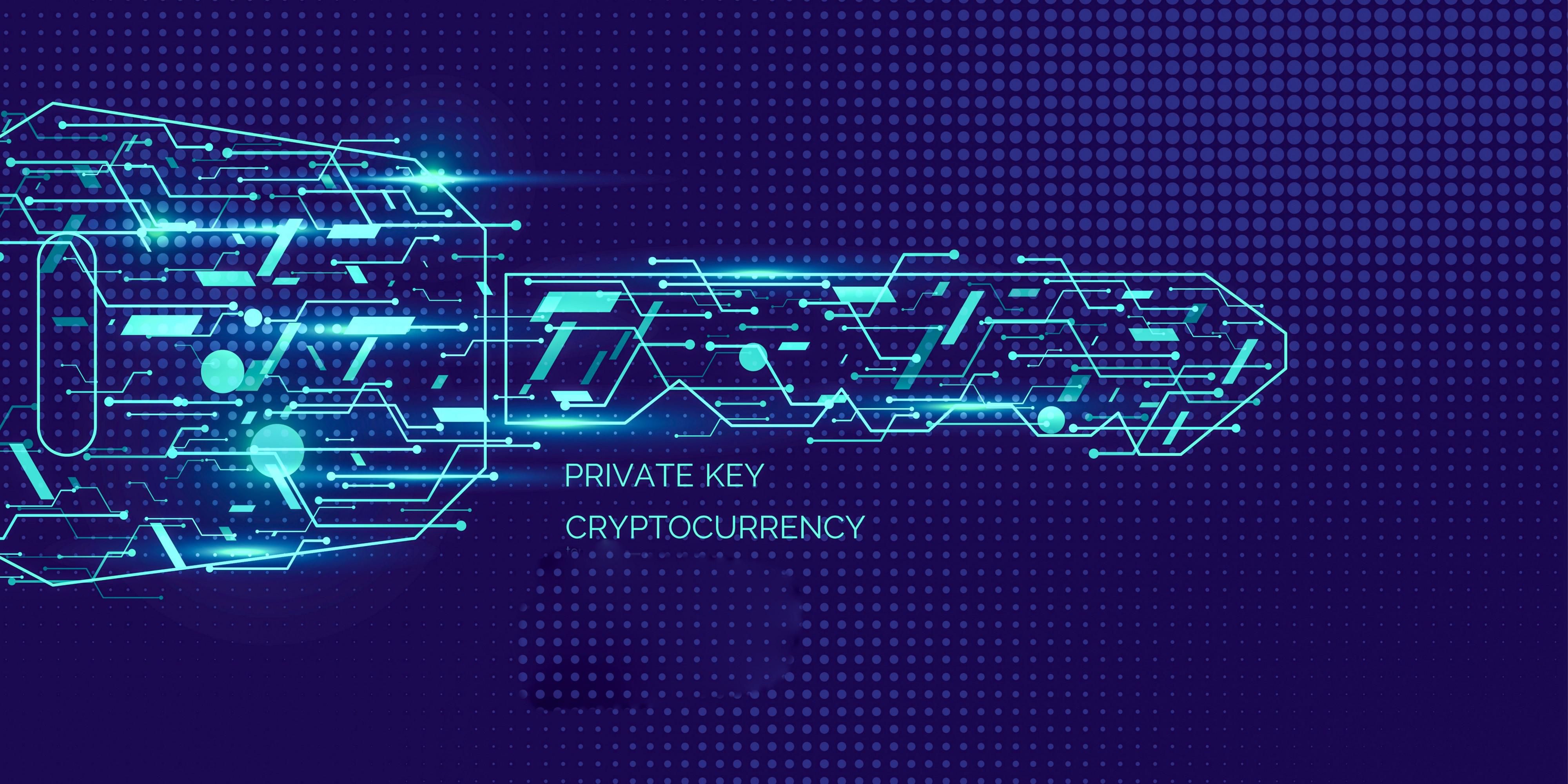 Vault12 Blog
Not Your Keys, Not Your Crypto
The best way to store your private keys
Keeping your private keys safe, secure and under your complete control is essential to ensure financial independence and autonomy, which is what attracted a lot of early crypto adopters and remains a key value in the crypto community. In addition to empowering monetary sovereignty, it also serves as a way to hold third-party services accountable by testing them for their solvency.
Proof of Solvency
Purchasing a digital asset means you're buying a key that represents ownership of such value. Requesting proof of that key is a useful method to determine potential risk with exchanges and other digital custodians. Exchanges are suspected of not holding onto the coins and actually failing to carry sufficient reserves. There's also the possibility that the exchange or wallet provider becomes insolvent, has its accounts frozen, or pulls a salacious exit scam. If a large enough volume of crypto is moved by a significant portion of asset holders, custodians are challenged to prove they can accommodate users' demands for ownership of their coins.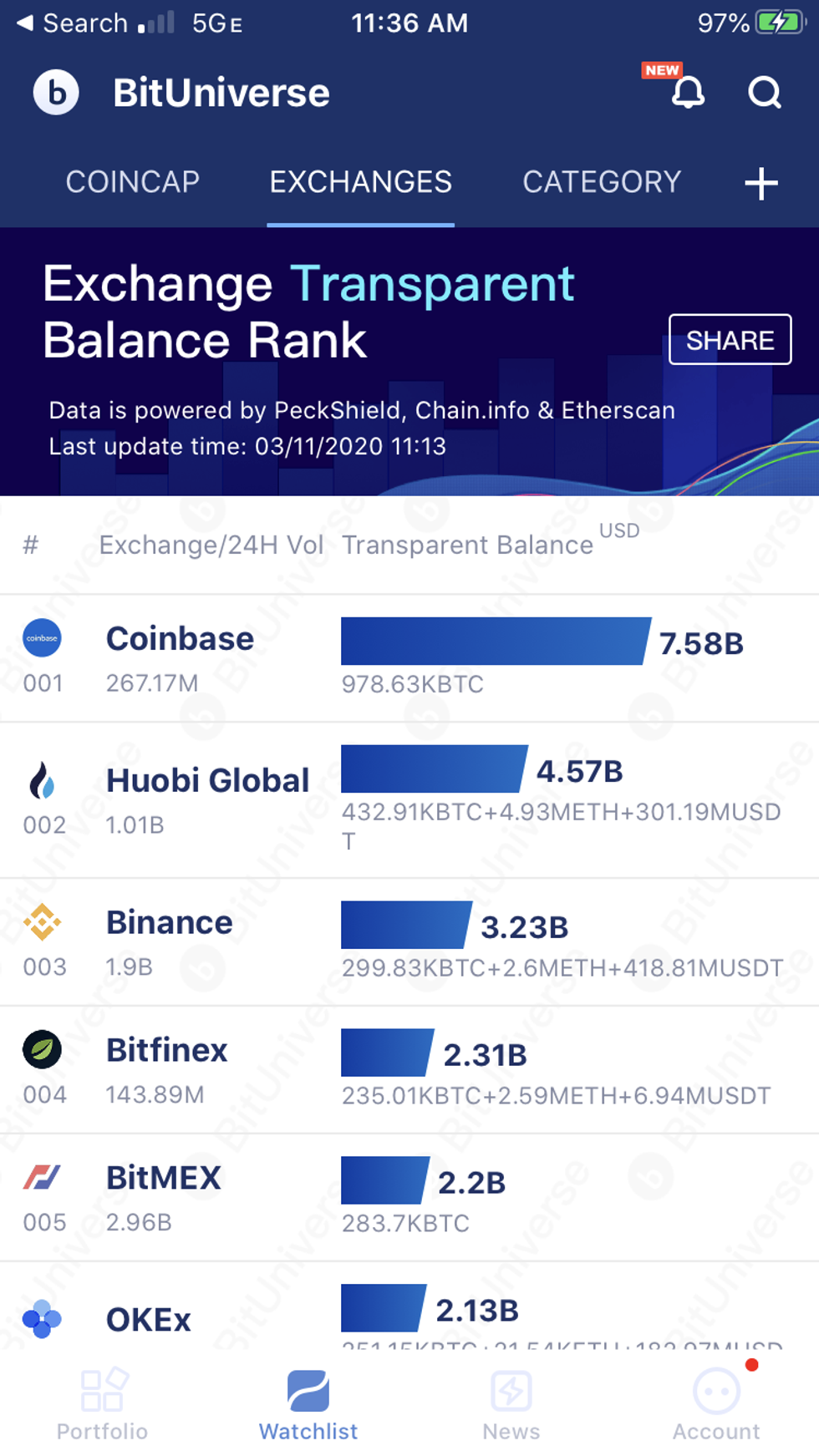 Research from Viewbase shows a similar ranking of leading exchanges for reported monthly trading volumes and ether balances.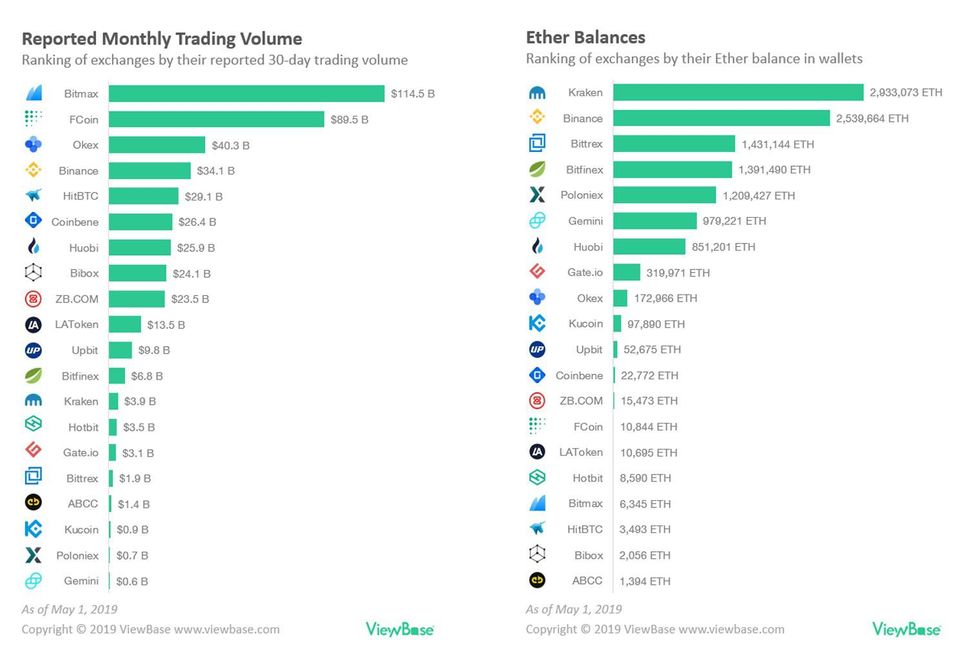 While regulators are getting stricter, there is still a real lack of protection for exchange users whose funds may be exposed to hacks. In the event that a less-than-desirable event like a hack or fraud happens to the service you keep your crypto on, you may have no way of getting it back. But even custodians like Coinbase and Bakkt have full control of the coins and can refuse or limit withdrawals. Smaller exchanges have made no commitment to any safety standards.
The Outcome
With crypto, long time holders are reminded to be mindful of who truly owns the private keys, and those who are new investors should also be aware of the importance of moving coins away from the initial institution where they bought them. With crypto — you become the single point of failure — since you own the keys — — if you delegate the keys — you are increasing the risk. Make sure your keys are backed up elsewhere — the default is paper, but there are new solutions that enable you to encrypt your paper backups so that you always retain access to your assets.
Kyle Graden is a digital native who was born in what's considered the Millennial Generation. Kyle is a nomadic entrepreneur, growth consultant, and QryptoQueer, striving to make a more accountable, transparent, and equitable world. Kyle's experience in the blockchain and cryptocurrency industry spans from marketing a crypto hedge fund to being named to the Top 100 Fintech for UN SDG Influencers list to speaking at conferences and participating in hackathons.

Discover More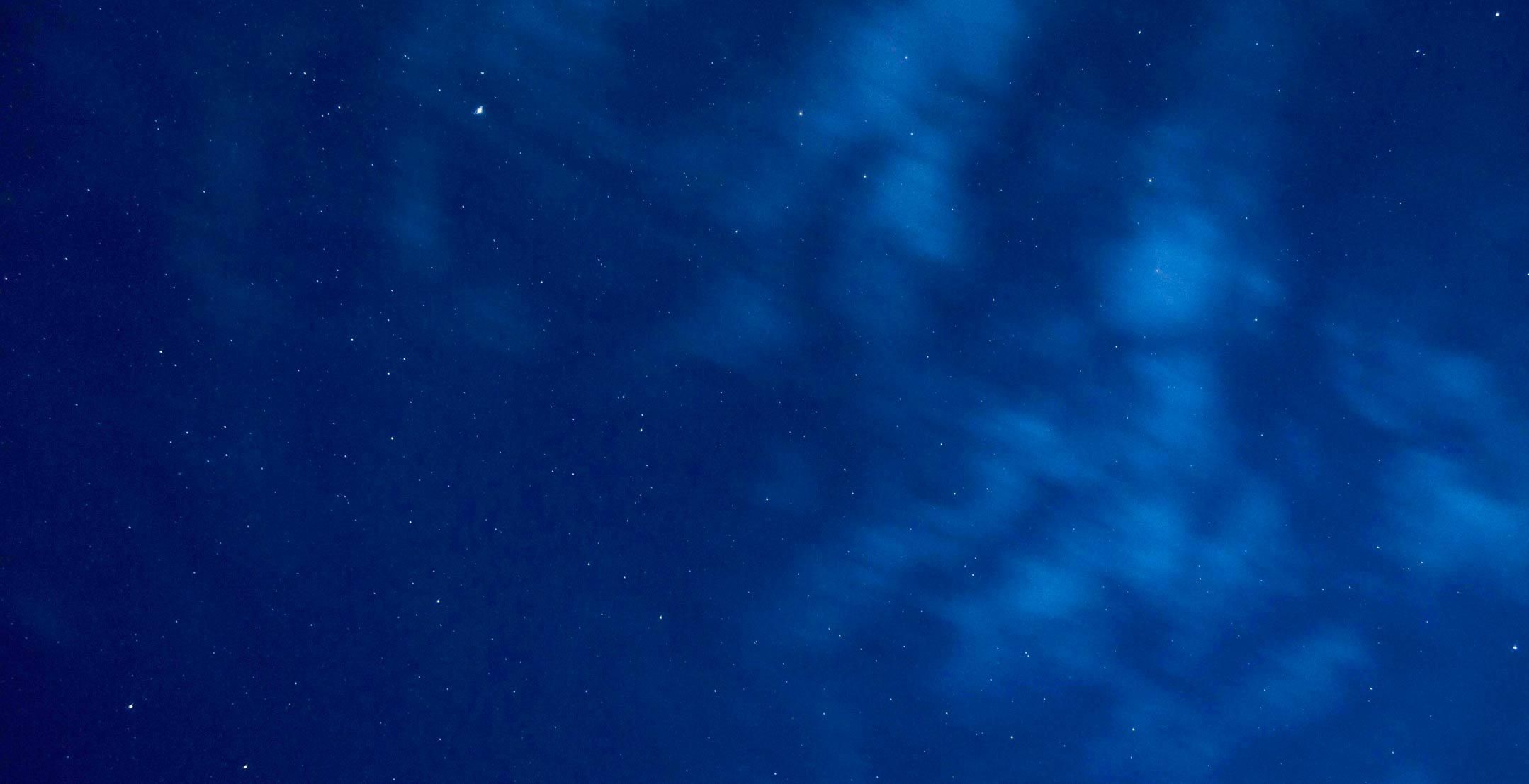 Scroll down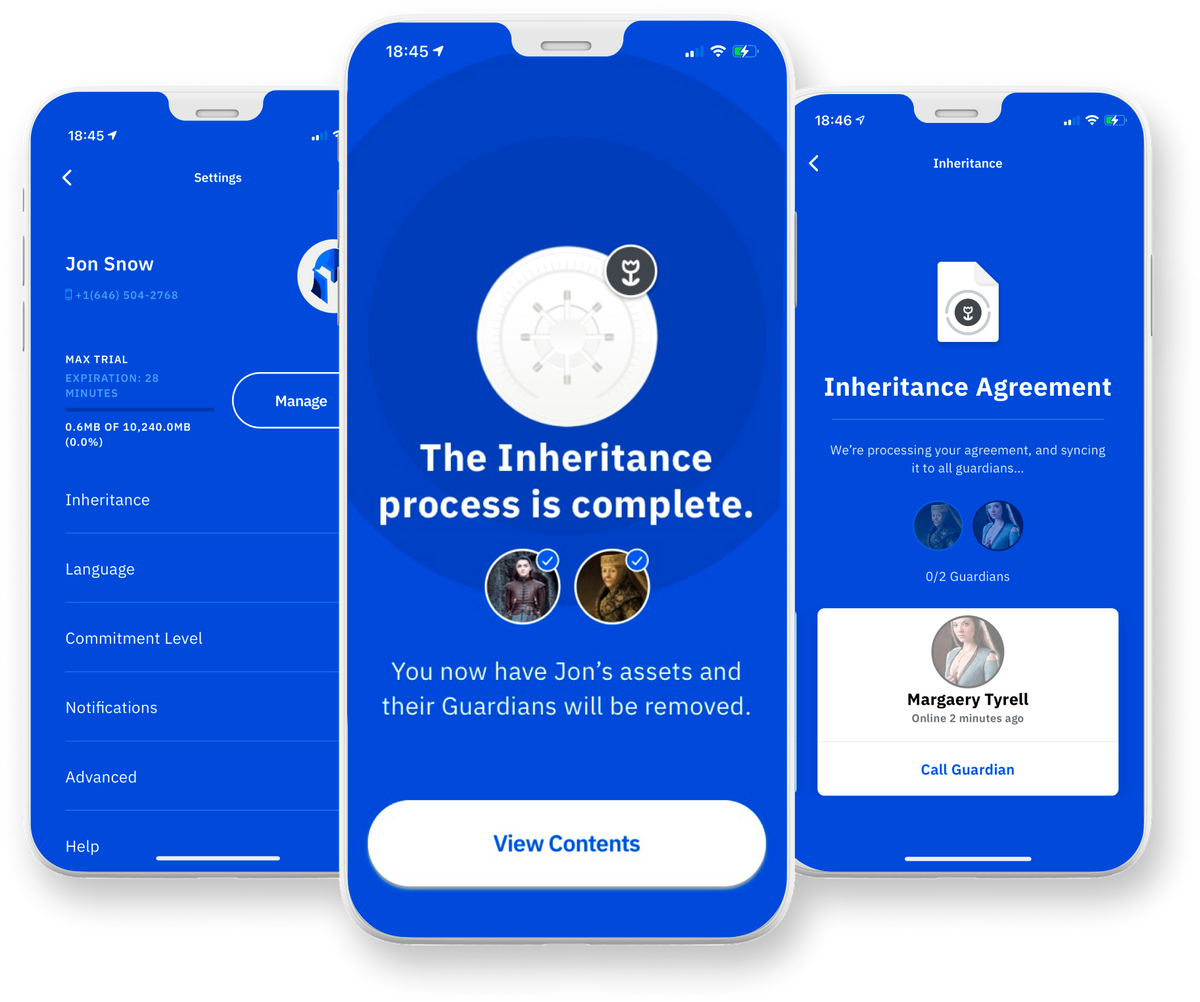 Vault12 Digital Inheritance is the first solution to offer a simple, direct, and secure way to ensure cryptocurrency, NFTs and other digital assets can be accessed by future generations.
Digital Inheritance enables investors to designate an individual who will inherit their entire portfolio of digital assets stored in a secure Vault once the time comes, eliminating undue risk and the need to continually update an inventory or continually issue updated instructions which can result in privacy leakage.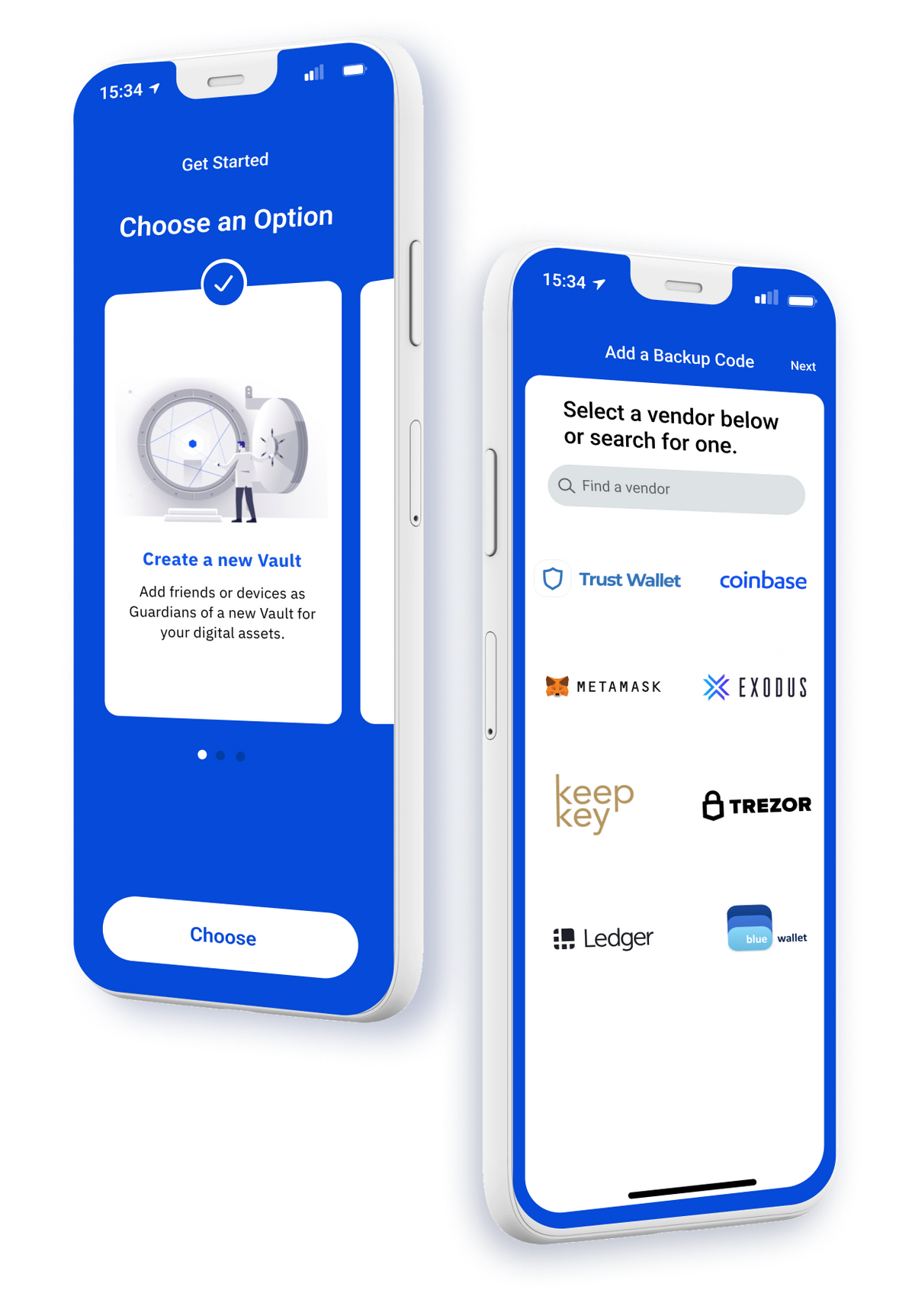 Designed to be used alongside traditional hardware, software and online wallets, Vault12 helps cryptocurrency owners, professional cryptocurrency traders, and high net worth investors safeguard their digital assets without storing anything in the cloud or in fact any one single location. This increases the protection and decreases the risks of loss.
The Vault12 app helps you recover, back up, and provide legacy inheritance for all your digital assets, including Bitcoin, Ethereum, NFTs, other cryptocurrencies, secrets like keys, seed phrases, PIN codes, digital art, and of course, your crypto wallets.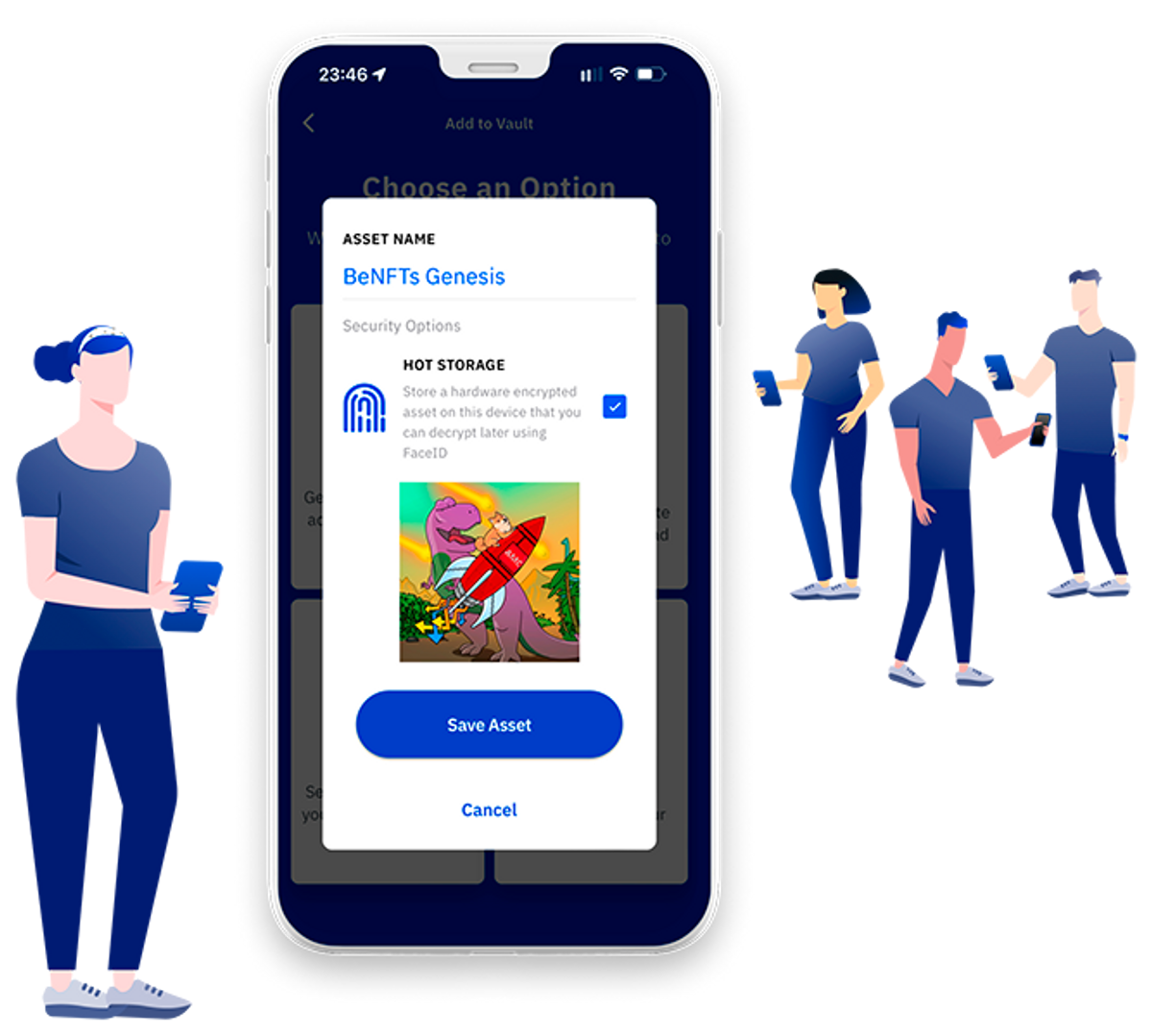 As a creator you can use Vault12 to safeguard not just your NFT and crypto wallets, but also original digital artwork. Project creators will always have to deal with multiple wallets - inventory, treasury as well as future royalty wallets.
Vault12 safeguards your project assets, increasing protection and decreasing the risks of loss, whilst ensuring that everything is ready to go to be passed onto future generations, when the need arises.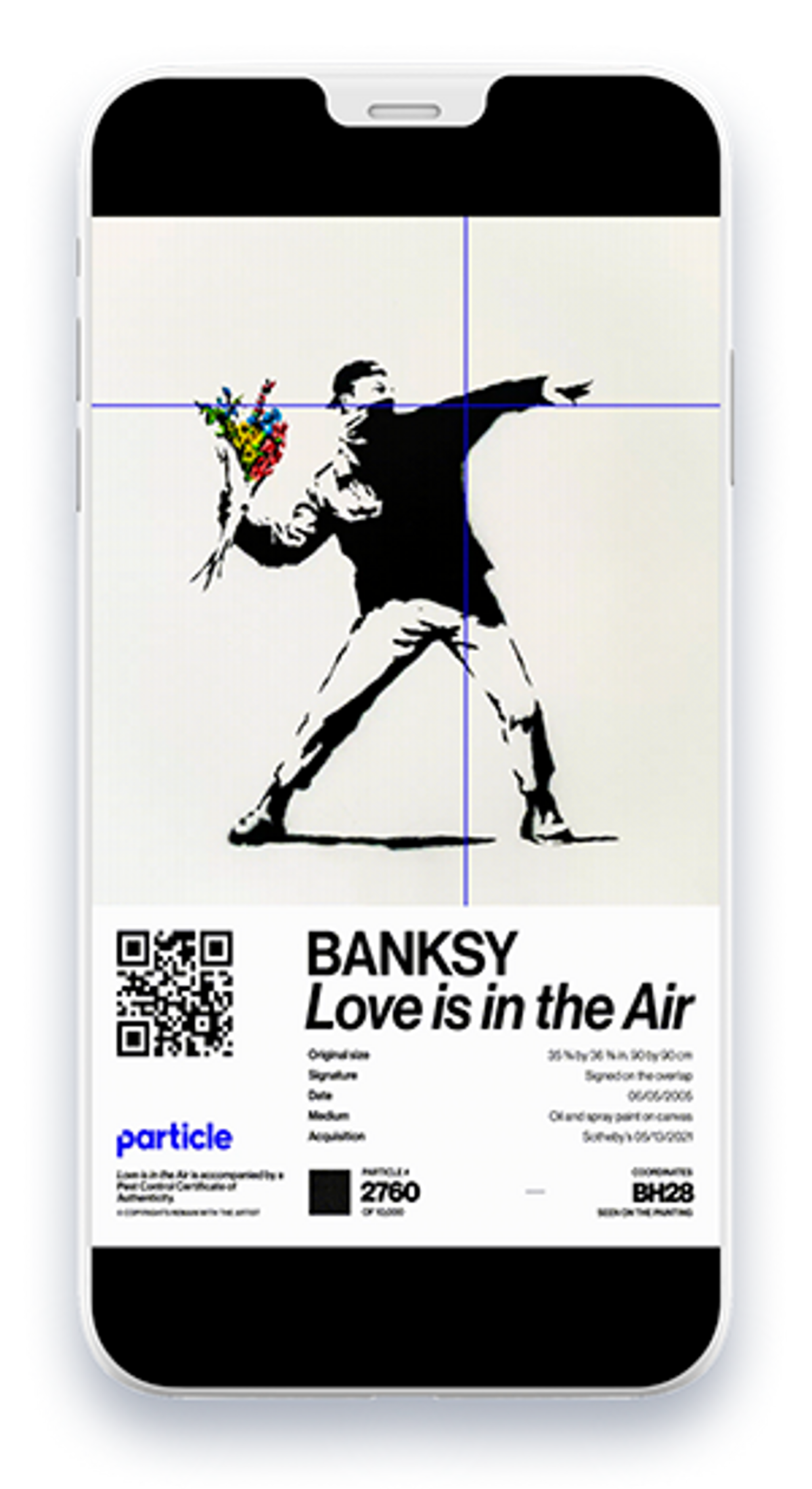 Whether your digital art is suitable for a phone, or represents much higher resolution multimedia, make sure that you have backed up a copy in case the resource link is disrupted in the future. Digital art can easily be added to the Vault either via the mobile app or via the desktop utility. Once you have stored your artwork in your Vault, it will also benefit from inheritance once you set that up in your app.
Step-by-step guides for setting up your digital Vault and adding assets, recovering assets, and recovering Vaults. Vault12 crypto security helps you recover, back up, and inherit all assets stored in your Vault including Bitcoin, Ethereum, crypto, private keys, seed phrases, wallets, NFTs and digital art.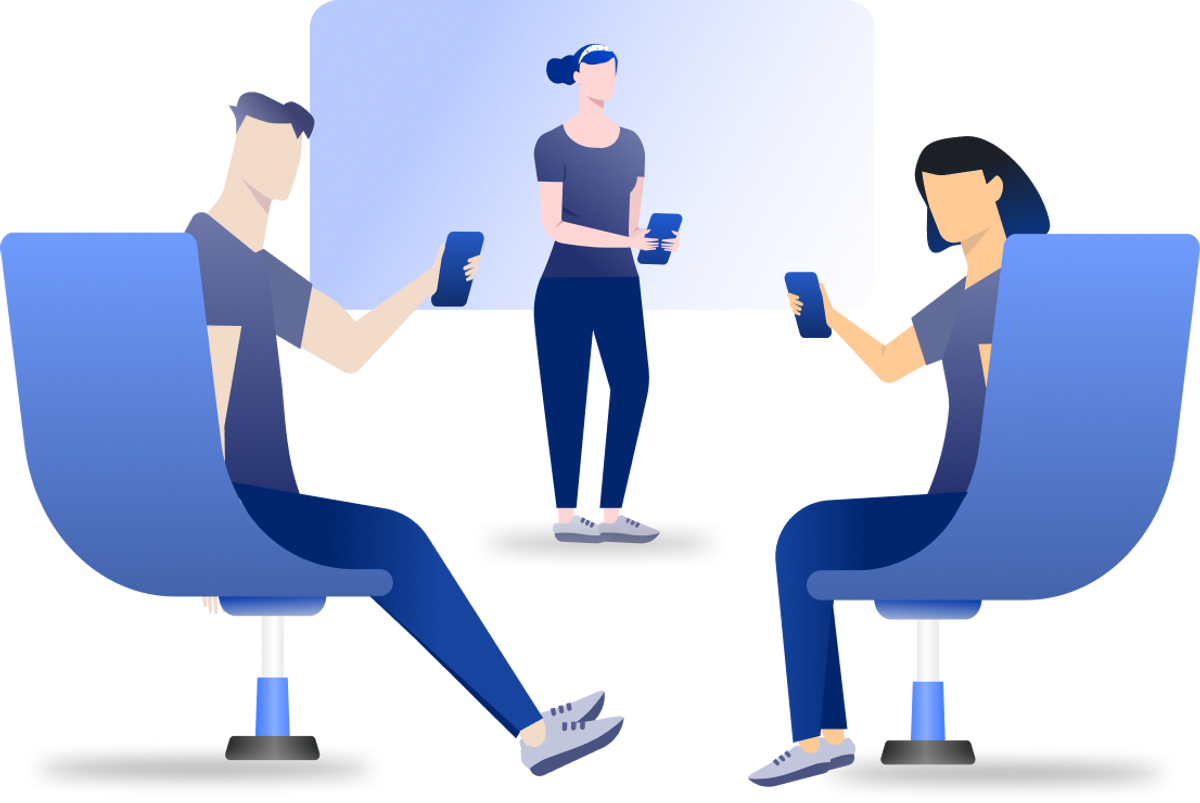 With the latest release of Vault12, now available in both iOS App Store and Google Play we have streamlined how you can use VGT to upgrade your Vault or fund your Vault for future. Right now there is a 50% discount on all plans if you fund your Vault with VGT.
Close
Start protecting your digital assets: Free 30-day trial available today.
© Vault12. All Rights Reserved, Vault12 Inc.