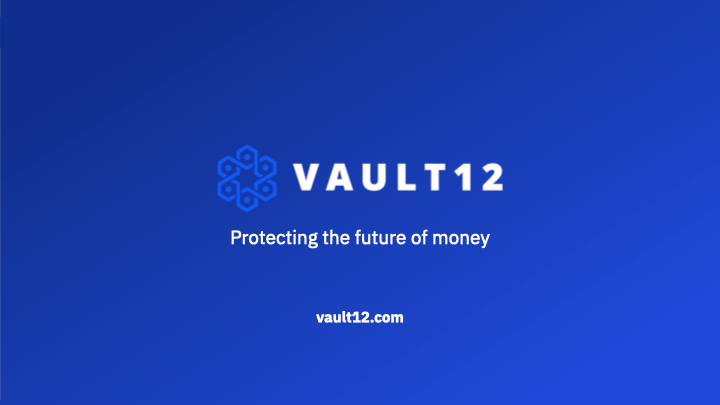 Vault12 Blog
Vault12 Beta testing is now complete and we are now ready to run Vault12 in trial mode for a few months.

- Vault12 will be available in the iOS/Android app store.
- No more TestFlight requirements to install and try the app - now anyone you invite will be able to join your vault straight away.
- During the trial period, all Vaults (and Guardians) are free!
- All Vaults will have a fixed duration of one (1) month.
During the Beta phase, we got very good coverage of testing and finding edge cases. Many thanks to our amazing community for all your help with that. The purpose of trial mode is to test the scalability of the Zax Relay Network and (slowly) increase the number of concurrent users on the platform while monitoring network performance and to surface any scalability fixes we might need to do. The current plan is to keep testing and scaling during the Sept-Oct period and end the trial by the end of October. During this phase best efforts to test and deploying live Zax Relays will certainly be recognized for community rewards.
When trial mode ends:
- All existing Vaults will expire.
- There will be one freemium Vault plan with limitations.
- Creating new non-free Vaults will require VGT or ETH fees.
- Guardians will be able to charge ETH for the service (or offer their service for free if they wish).
Overall, the end of trial mode will mean all testing provisions will be removed and version 1.0 of the platform will be fully live.
Vault12 Blog
Vault12 Beta testing is now complete and we are now ready to run Vault12 in trial mode for a few months.
Discover More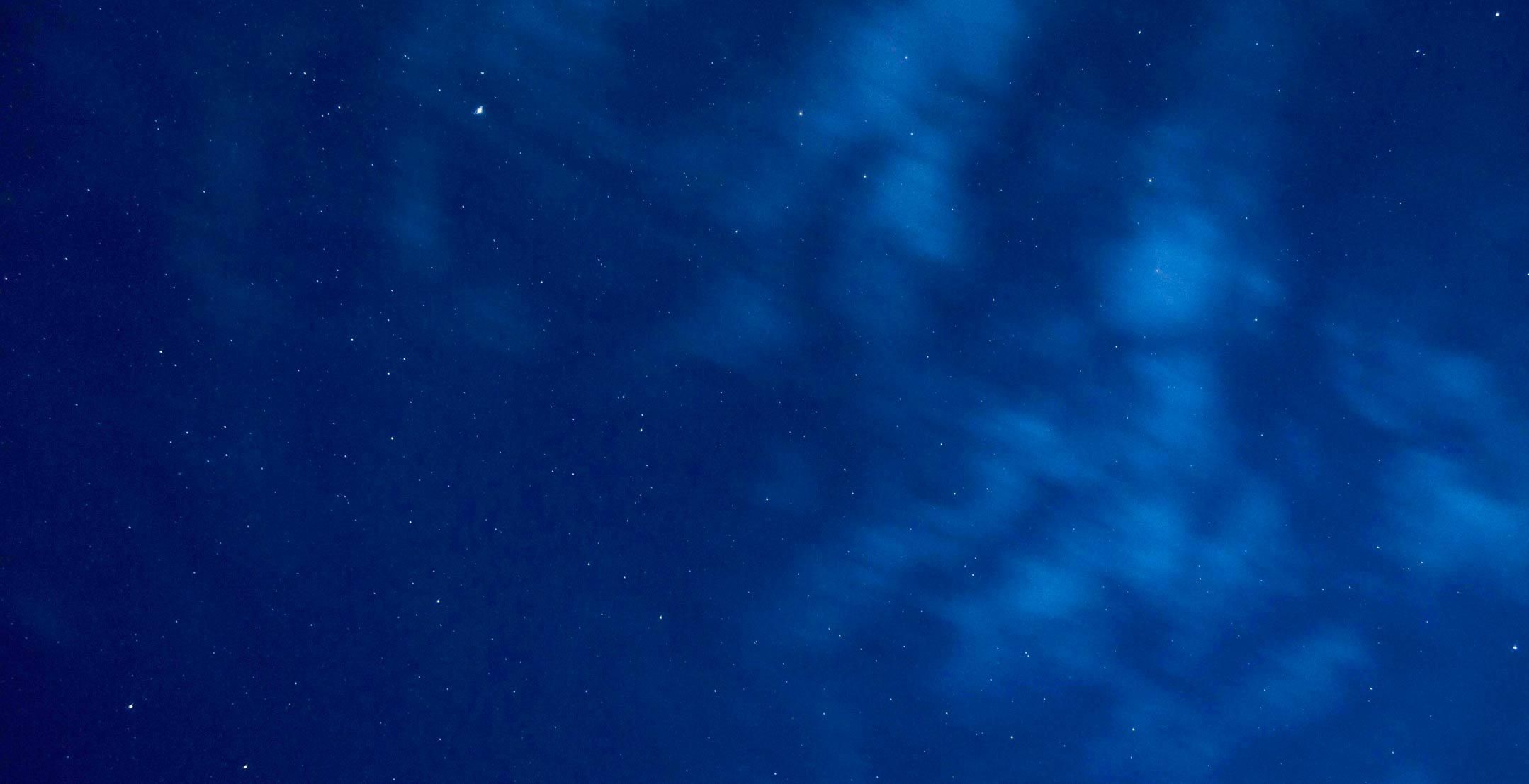 Scroll down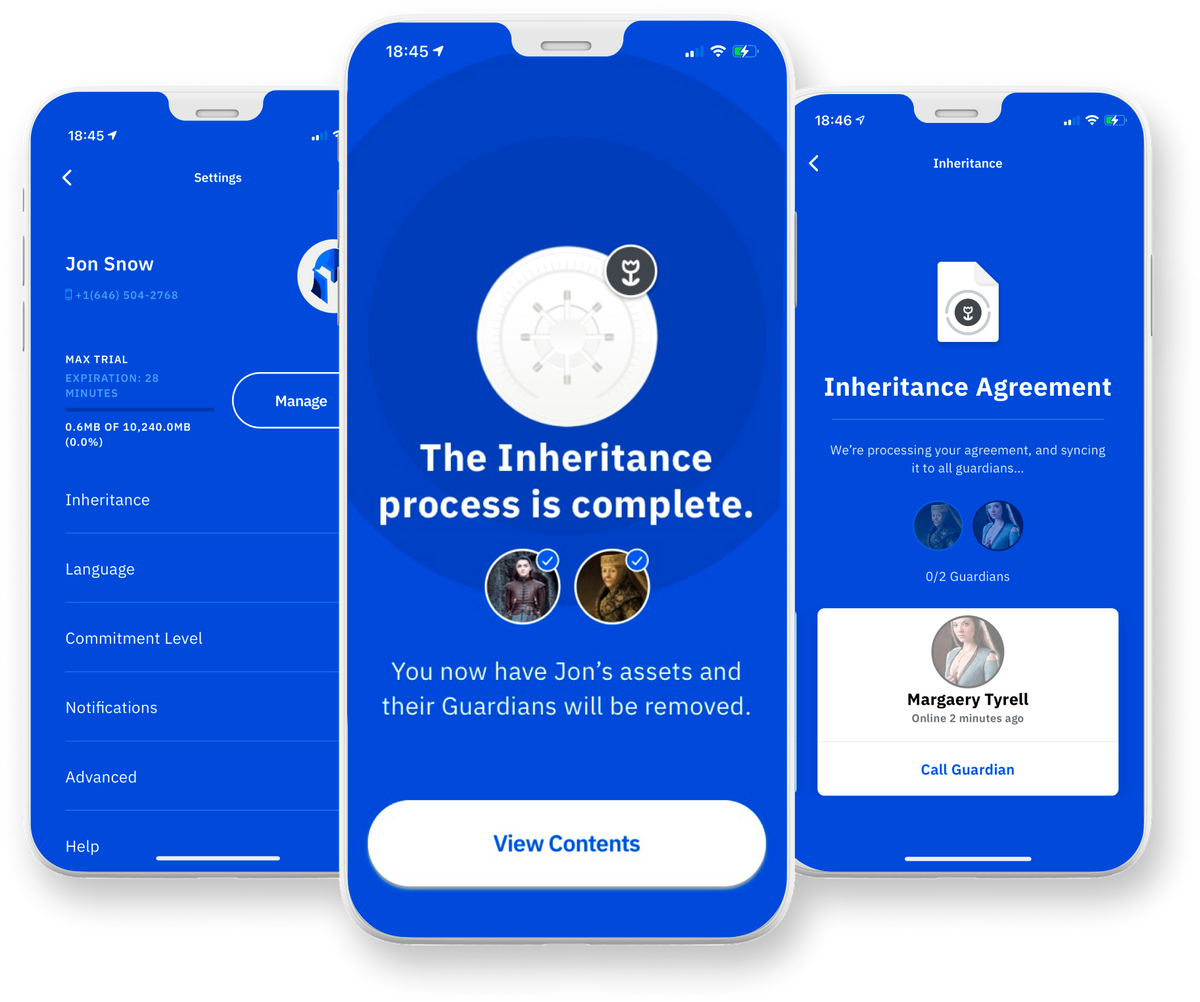 Vault12 Digital Inheritance is the first solution to offer a simple, direct, and secure way to ensure cryptocurrency, NFTs and other digital assets can be accessed by future generations.
Digital Inheritance enables investors to designate an individual who will inherit their entire portfolio of digital assets stored in a secure Vault once the time comes, eliminating undue risk and the need to continually update an inventory or continually issue updated instructions which can result in privacy leakage.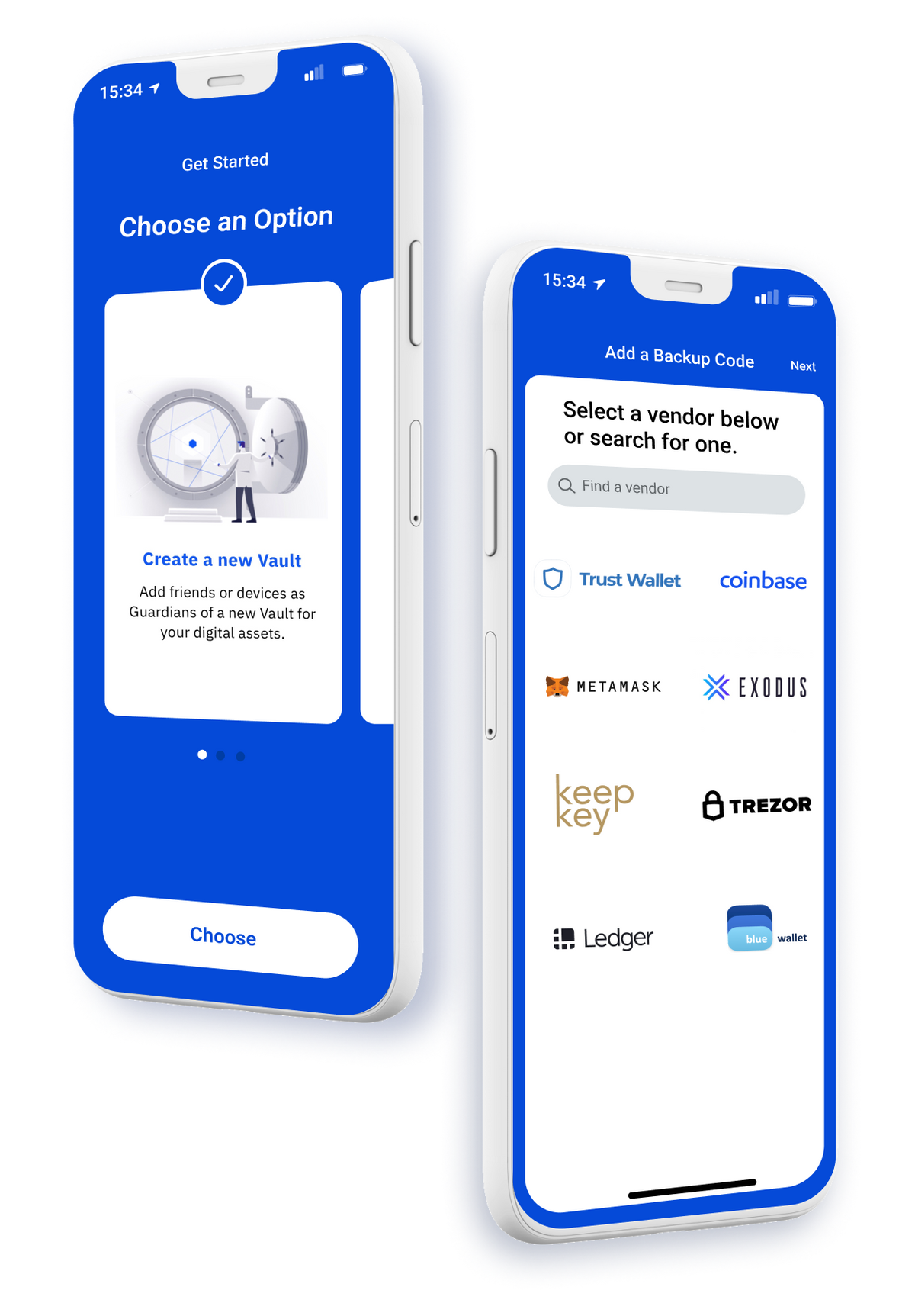 Designed to be used alongside traditional hardware, software and online wallets, Vault12 helps cryptocurrency owners, professional cryptocurrency traders, and high net worth investors safeguard their digital assets without storing anything in the cloud or in fact any one single location. This increases the protection and decreases the risks of loss.
The Vault12 app helps you recover, back up, and provide legacy inheritance for all your digital assets, including Bitcoin, Ethereum, NFTs, other cryptocurrencies, secrets like keys, seed phrases, PIN codes, digital art, and of course, your crypto wallets.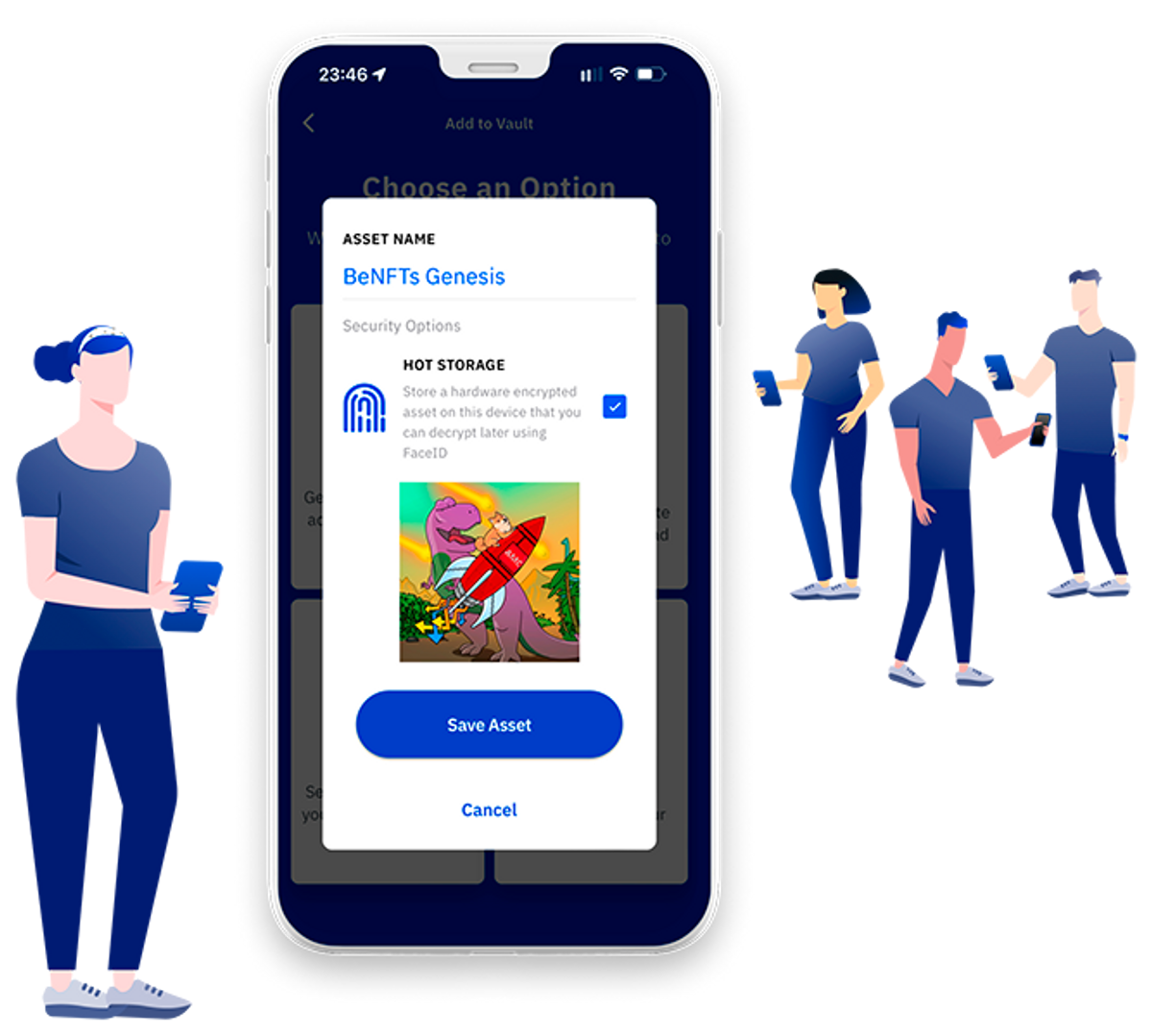 As a creator you can use Vault12 to safeguard not just your NFT and crypto wallets, but also original digital artwork. Project creators will always have to deal with multiple wallets - inventory, treasury as well as future royalty wallets.
Vault12 safeguards your project assets, increasing protection and decreasing the risks of loss, whilst ensuring that everything is ready to go to be passed onto future generations, when the need arises.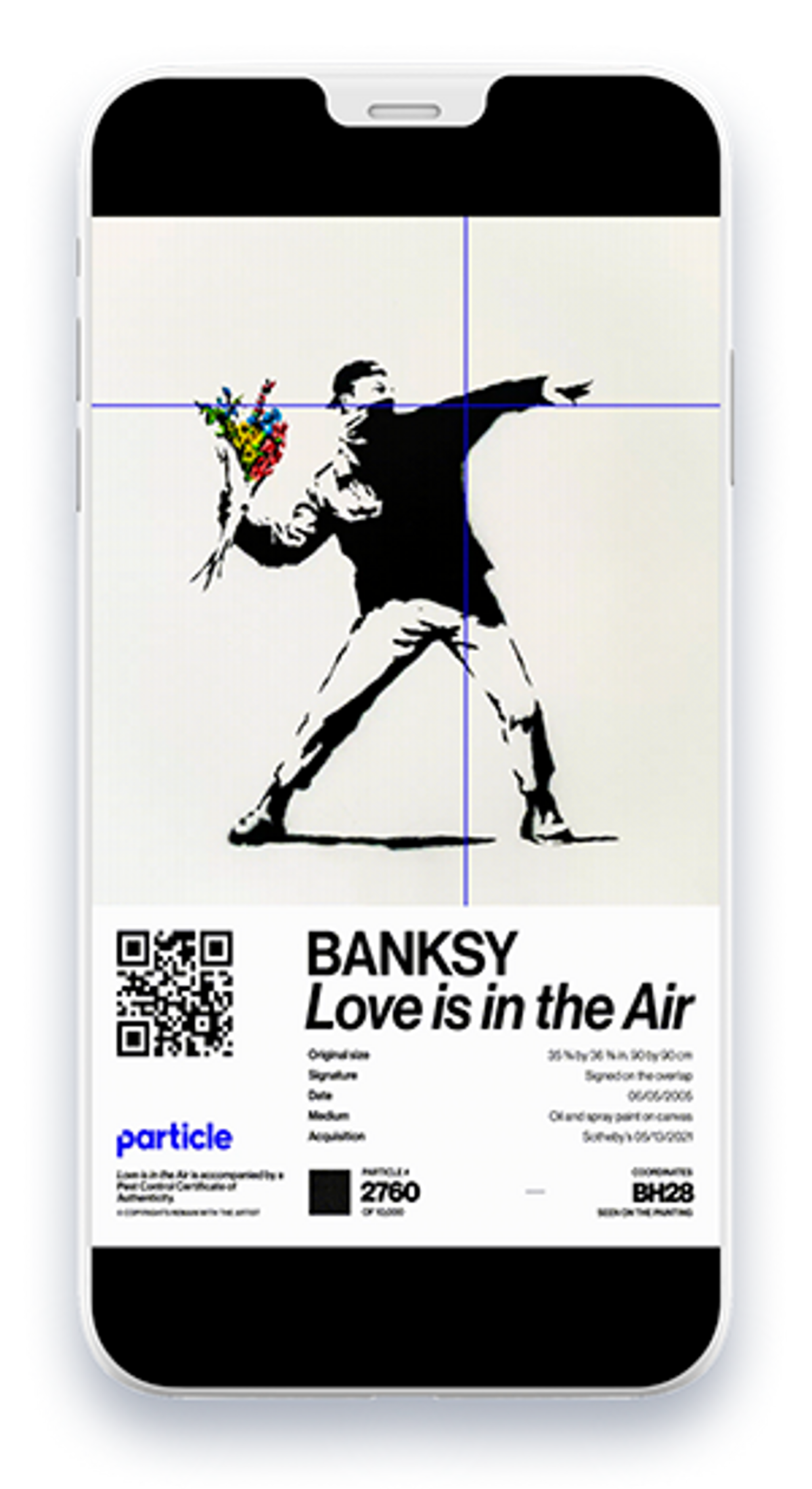 Whether your digital art is suitable for a phone, or represents much higher resolution multimedia, make sure that you have backed up a copy in case the resource link is disrupted in the future. Digital art can easily be added to the Vault either via the mobile app or via the desktop utility. Once you have stored your artwork in your Vault, it will also benefit from inheritance once you set that up in your app.
Step-by-step guides for setting up your digital Vault and adding assets, recovering assets, and recovering Vaults. Vault12 crypto security helps you recover, back up, and inherit all assets stored in your Vault including Bitcoin, Ethereum, crypto, private keys, seed phrases, wallets, NFTs and digital art.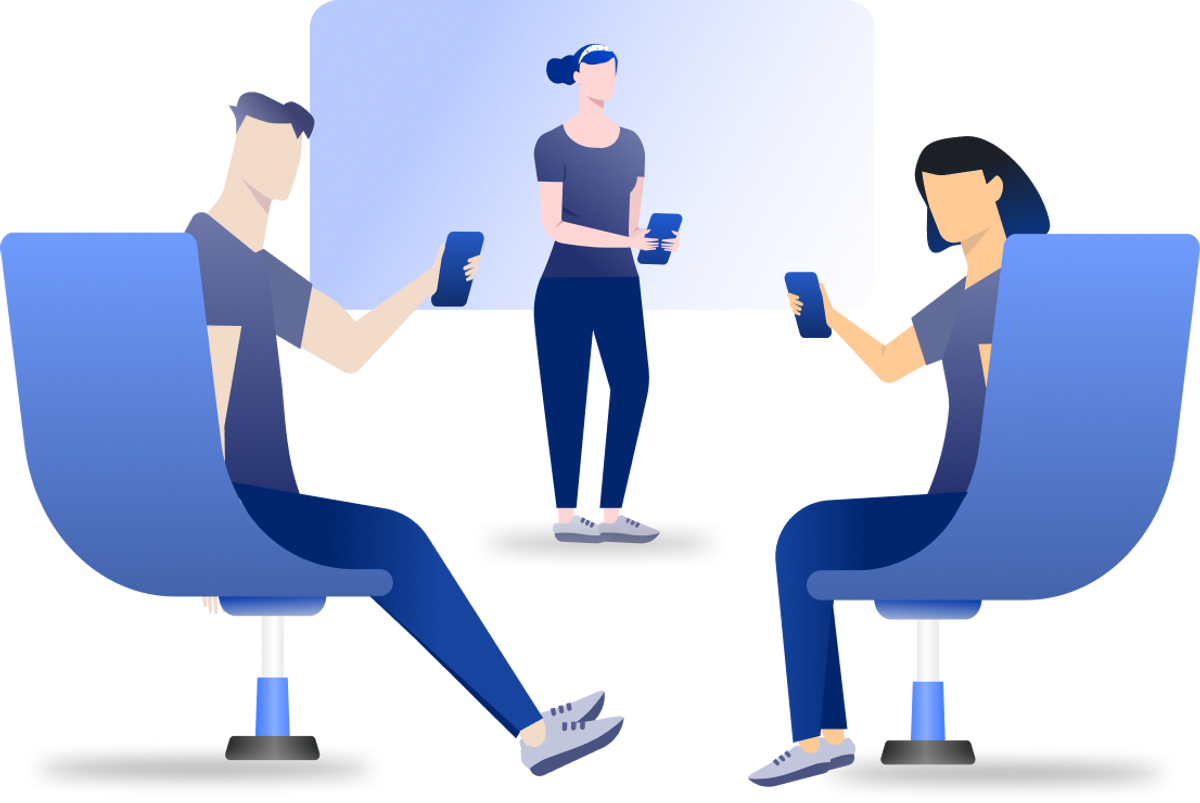 With the latest release of Vault12, now available in both iOS App Store and Google Play we have streamlined how you can use VGT to upgrade your Vault or fund your Vault for future. Right now there is a 50% discount on all plans if you fund your Vault with VGT.
Close
Start protecting your digital assets: Free 30-day trial available today.
Protecting the Future of Money
© Vault12. All Rights Reserved, Vault12 Inc.