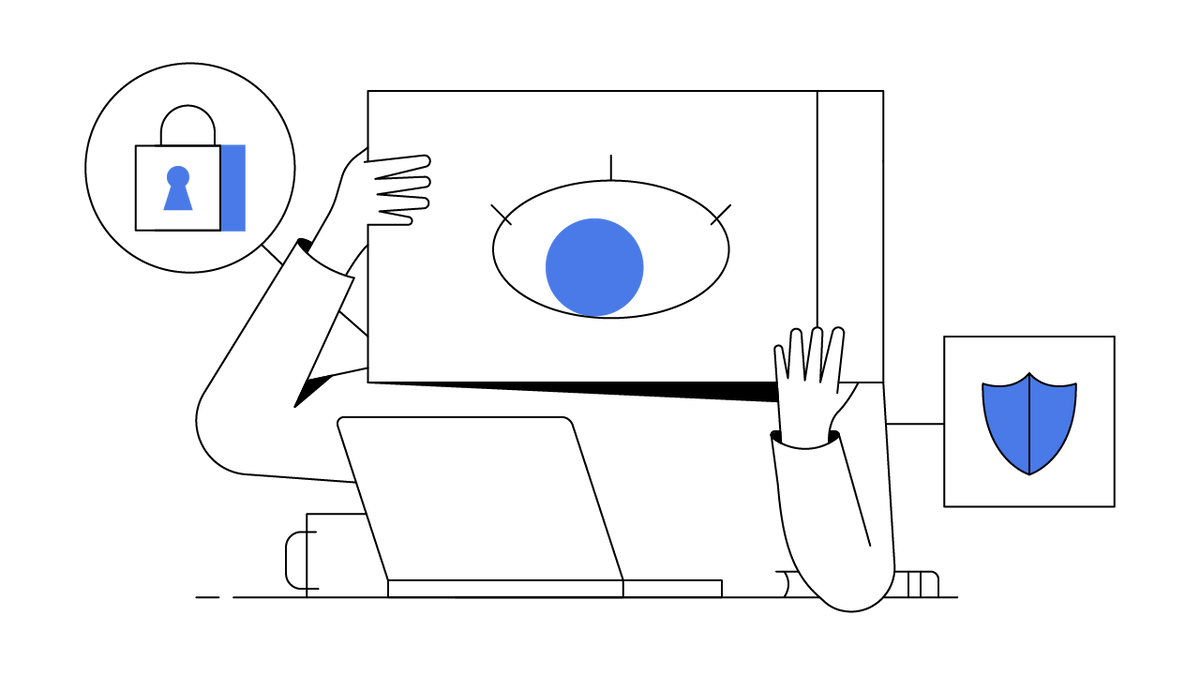 Cryptopedia
Learn the difference between anonymity and pseudonymity and their implications for crypto.
Summary
Many in the crypto community employ some level of anonymity or pseudonymity for security and privacy purposes or as a means of working toward self-sovereignty. Anonymity and pseudonymity provide different, but equally important, protections.
Someone who is anonymous is able to operate or speak in a way that makes them unidentifiable. Someone who is pseudonymous operates or speaks in a way in which they can be identified, but their identification shields who they actually are.
Take, for example, the comments section of a website where a login is not required and users can comment without identifying themselves. This is anonymity. An example of pseudonymity is The Rock, whose real name is Dwyane Johnson, or any other professional who performs under a stage name.
What Does Anonymous Mean in Crypto?
Although transactions with many cryptocurrencies, like bitcoin (BTC), are more traceable than cash transactions, some cryptocurrencies were designed with anonymity and privacy in mind, including Zcash (ZEC), Monero (XMR), and Grin (GRIN) and Beam (BEAM).
Although some transactions are anonymous to further criminal behavior, privacy is a basic human right, afforded to citizens by governments, and is an essential component of greater freedom. For example, anonymous transactions would allow a person in a non-LGBTQ+-friendly country to donate to an LGBTQ+ rights organization without revealing their real-world identity and risk facing persecution.
What Does a Pseudonym Mean in Crypto?
Many in the crypto community use pseudonyms for privacy, either to shield their identity as part of a move toward self-sovereignty, or because of concerns about their personal privacy or security. Many find Bitcoin appealing because pseudonymity is built into the protocol.
When you open a bank account, you are required to show identification that links your financial transactions to your identity, which is neither anonymous data nor pseudonymous data. When you create a Bitcoin wallet, you generate an alphanumeric address that allows you to send or receive bitcoin and is visible to the whole world on the blockchain. However, this address provides you with pseudonymity, rather than anonymity, because financial forensics on your public address can be traced back to your real-world identity.
The debate between privacy advocates and lawmakers about the pros and cons of pseudonymous and anonymous cryptocurrencies is ongoing, but hopefully the speed of technological innovation and mainstream adoption of crypto will lead to a compromise soon.
Cryptopedia
Learn the difference between anonymity and pseudonymity and their implications for crypto.
Discover More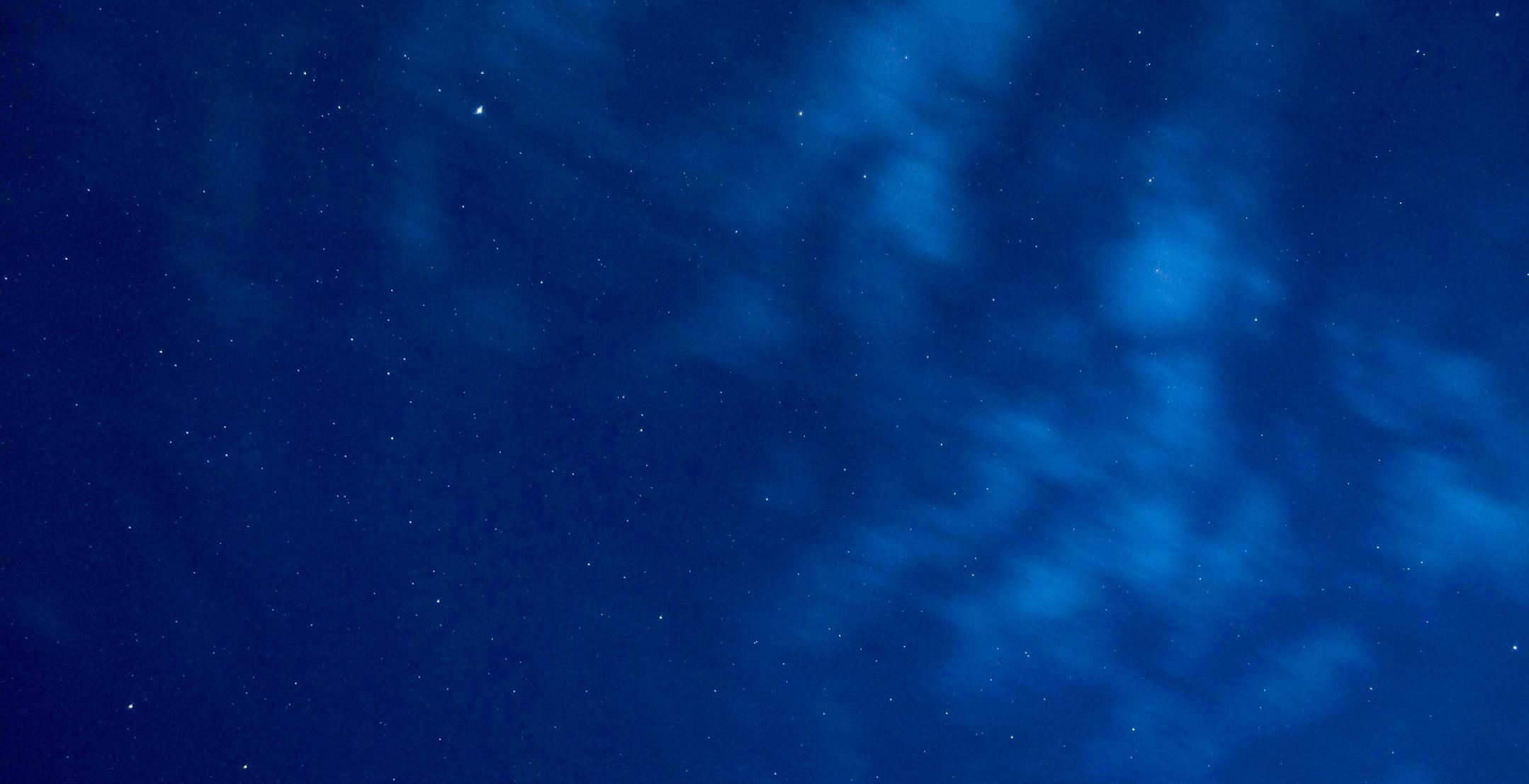 Scroll down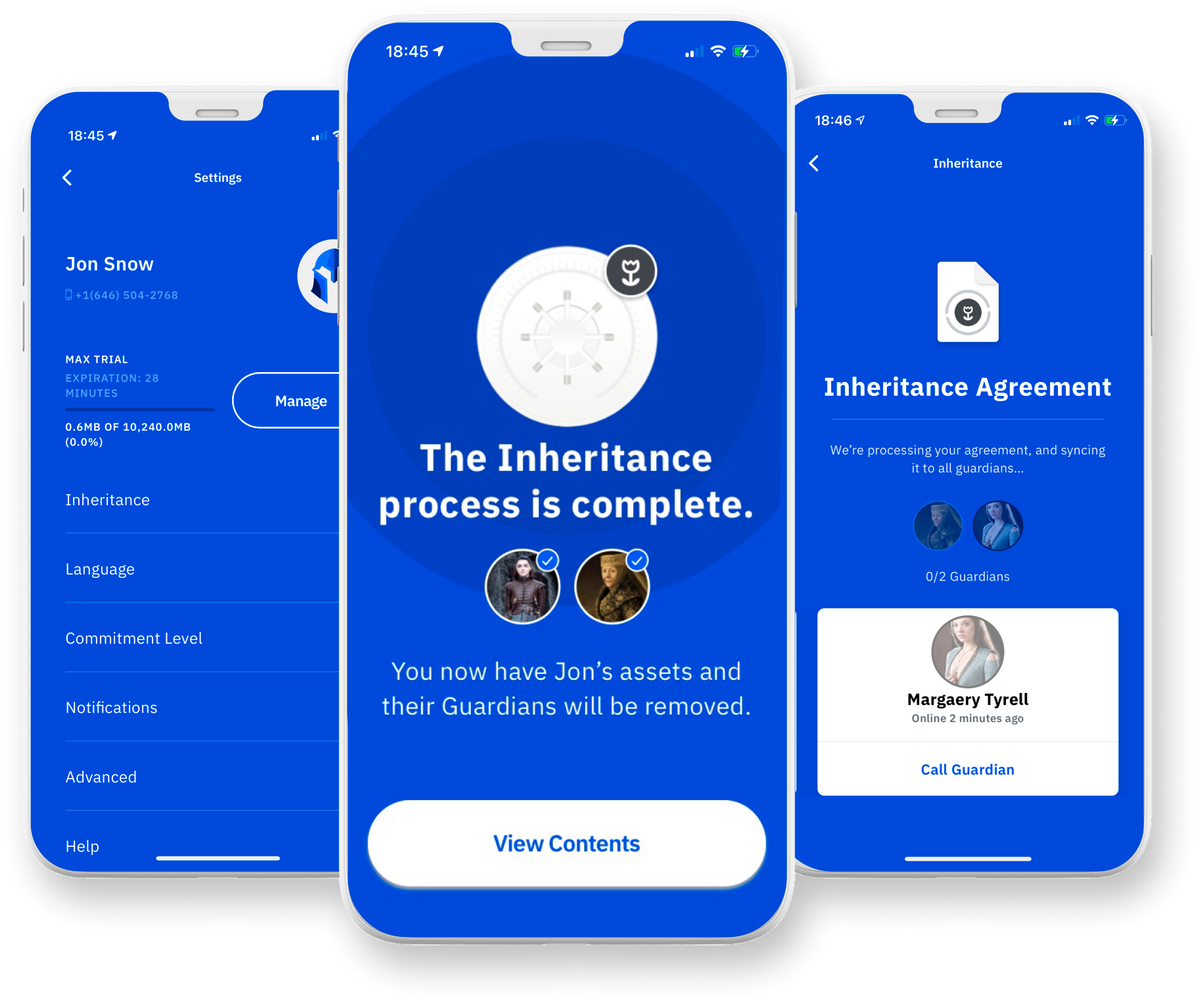 Vault12 Digital Inheritance is the first solution to offer a simple, direct, and secure way to ensure cryptocurrency, NFTs and other Web3 digital assets can be inherited by future generations.
Digital Inheritance enables investors to designate an individual or a mobile device as a guardian that will inherit their entire portfolio of digital assets stored in a secure digital Vault once the time comes, eliminating undue risk and the need to continually update an inventory or issue updated instructions which result in privacy leakage.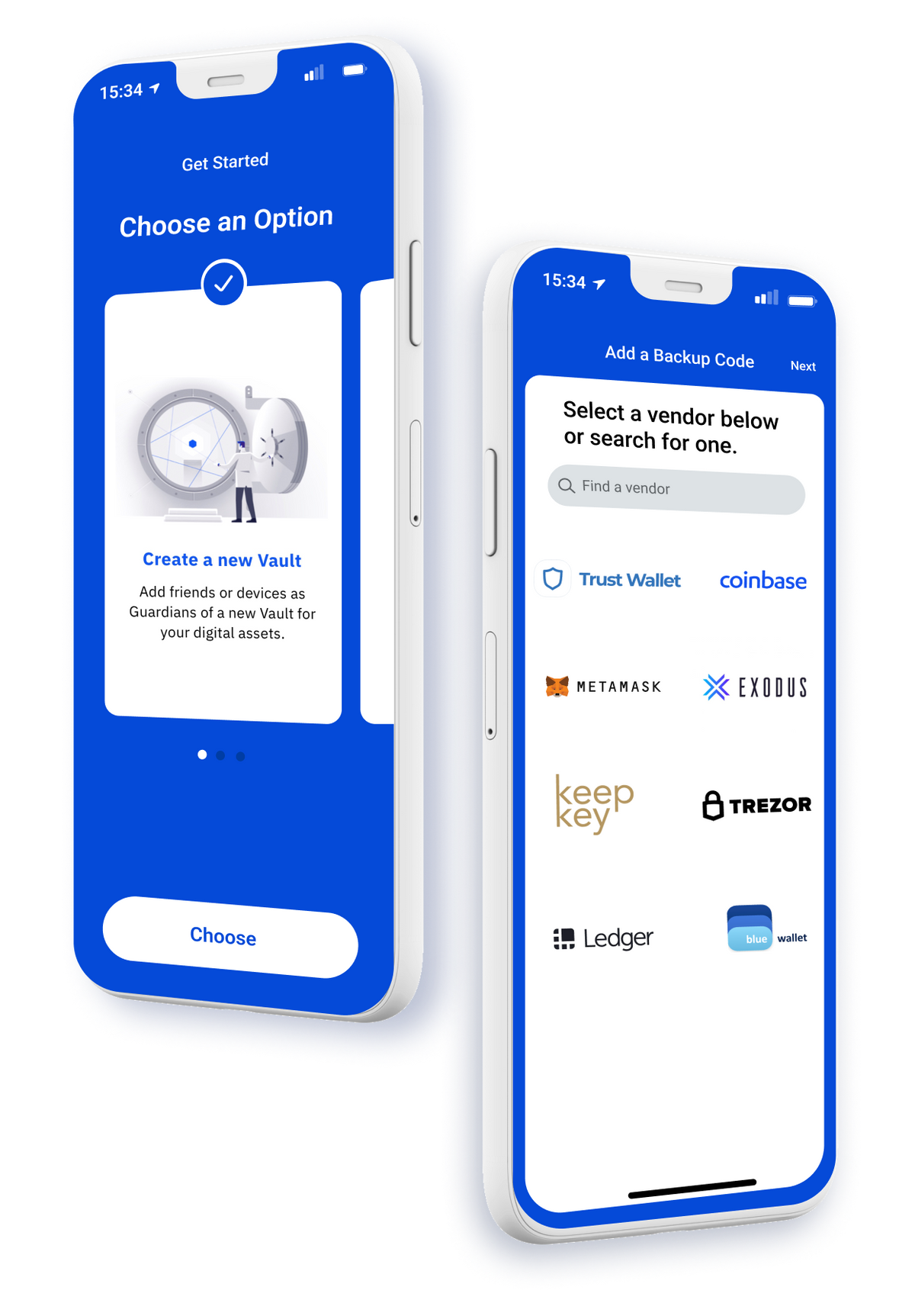 Designed to be used alongside traditional hardware, software, and online wallets, Vault12 helps cryptocurrency owners, professional crypto traders, and high net worth investors safeguard their digital assets without storing anything in the cloud or in fact any one single location. This increases the protection and decreases the risks of loss.
The Vault12 app helps you recover, back up, and provide legacy inheritance for all your digital assets, including Bitcoin, Ethereum, NFTs, other cryptocurrencies, secrets like keys, seed phrases, PIN codes, DAO project keys, digital art, and of course, your crypto wallets.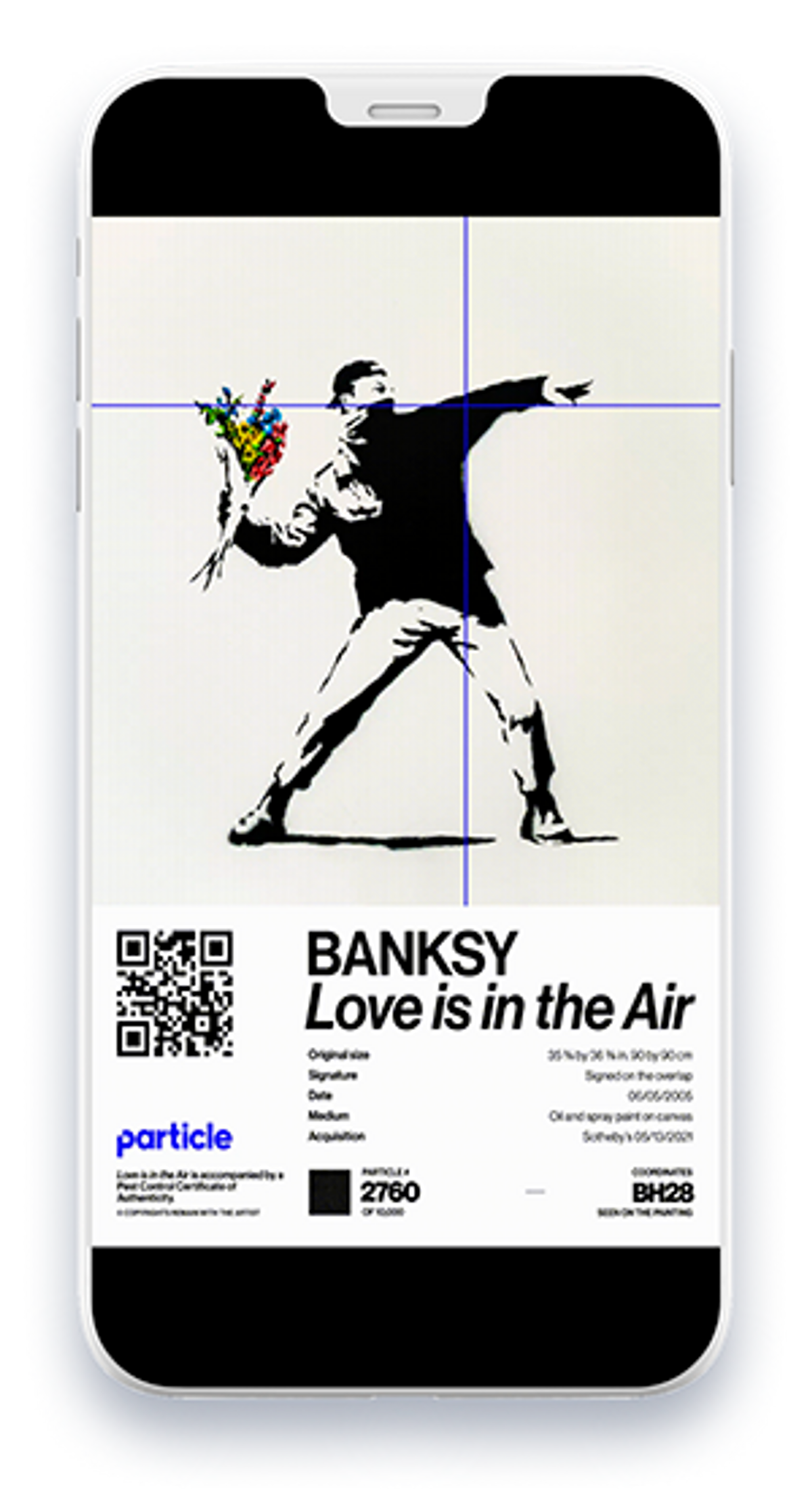 Whether your digital art is suitable for a phone, or represents much higher resolution multimedia, make sure that you have backed up a copy in case the resource link is disrupted in the future. Digital art can easily be added to the Vault either via the mobile app or via the desktop utility. Once you have stored your artwork in your Vault, it will also benefit from inheritance once you activate that in your app.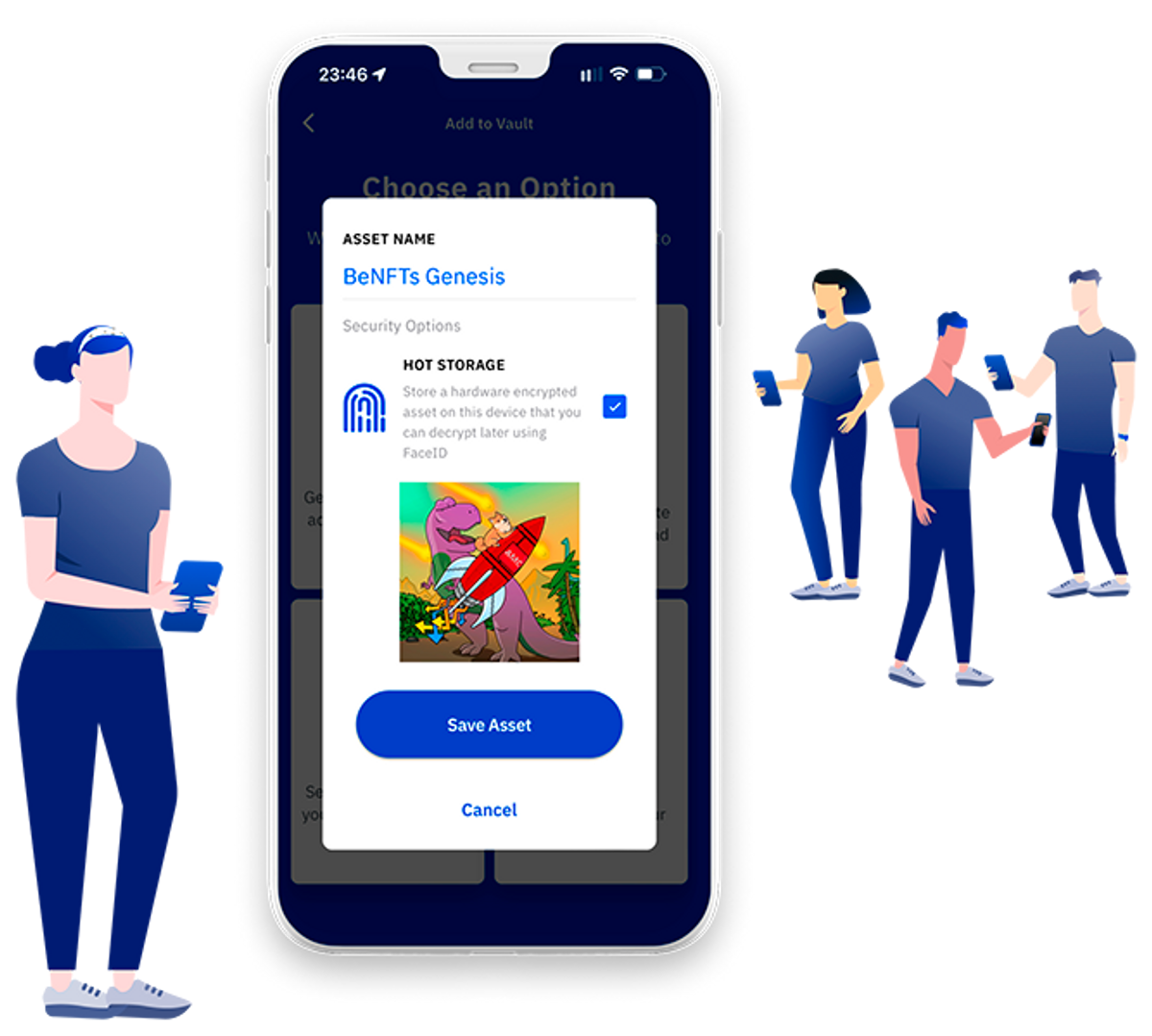 As a creator you can use Vault12 to safeguard not just your NFT and crypto wallets, but also original digital artwork. Project creators will always have to deal with multiple wallets - inventory, treasury as well as future royalty wallets.
Vault12 safeguards your project assets, increasing protection and decreasing the risks of loss, whilst ensuring that everything is ready to go to be passed onto future generations, when the need arises.
Step-by-step guides for setting up your digital Vault and adding assets, recovering assets, inheriting and restoring Vaults. Vault12 Web3 personal security helps you recover, back up, and inherit all assets stored in your Vault including Bitcoin, Ethereum, crypto, private keys, seed phrases, wallets, NFTs and digital art.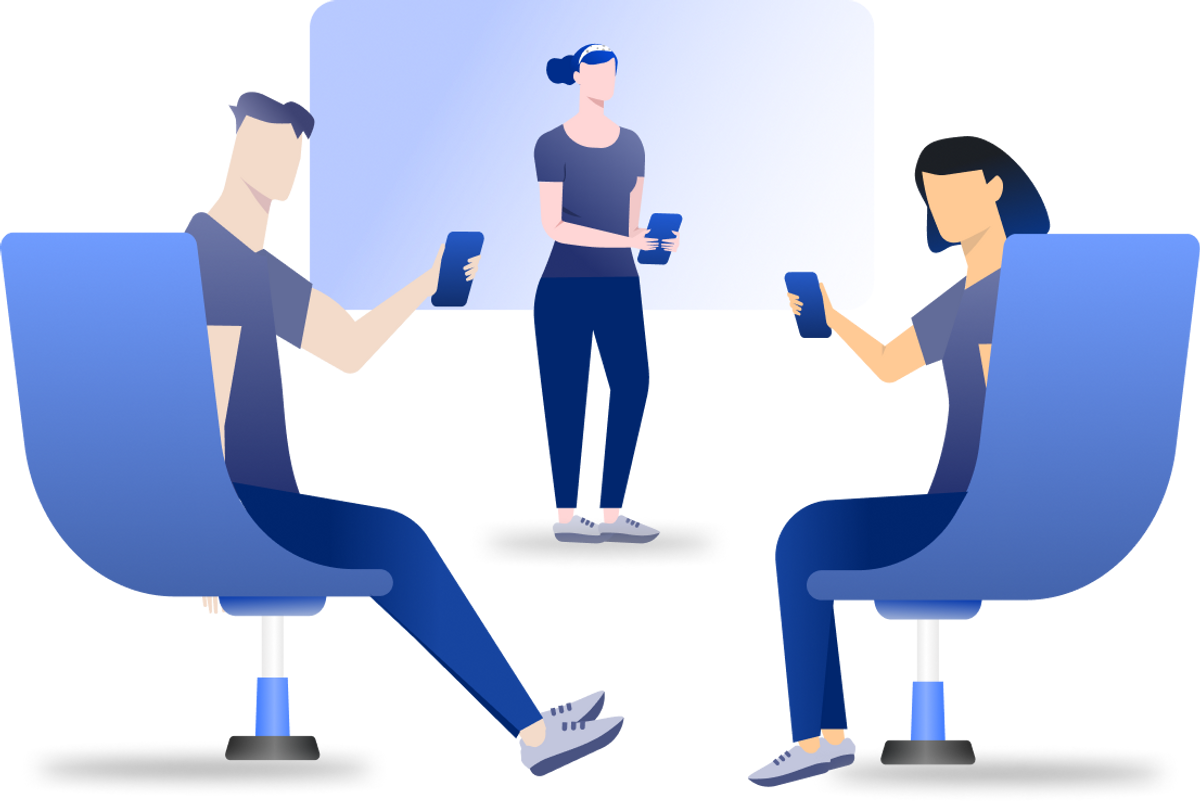 With the latest release of Vault12, now available in both iOS App Store and Google Play we have streamlined how you can use VGT to upgrade your Vault or fund your Vault for future. Right now there is a 50% discount on all plans if you fund your Vault with VGT.
Close
Start protecting your digital assets: Free 30-day trial available today.
Protecting the Future of Money
© Vault12. All Rights Reserved, Vault12 Inc.