Basics of Crypto Security
Why a seed phrase is so critical to protecting your crypto assets, and how it works with your crypto wallet.
Seed phrase,Seed, Recovery phrase, Backup Code, Secret phrase, Mnemonic code or phrase: these are all commonly used names for one of the most important concepts in cryptocurrency security. If you're reading this guide, you should familiarize yourself with wallets and private keys. However, you must also understand seed phrases to back up your crypto assets.

---
TL;DR

Seed phrases are defined by the BIP39 standard, which is implemented by most crypto wallets.

Your seed phrase can be used to restore your crypto wallet.

Your seed phrase must be backed up and kept secret.

Writing down your seed phrase on paper is not a very robust way to protect it.

An additive "passphrase" could add some security, but it could cause problems - it is an advanced feature with potential pitfalls.
What is a seed phrase or mnemonic code?
In cryptocurrency wallets, the all-important private encryption key is a long string of hexadecimal characters (a mix of letters A through F and numbers zero through nine) that is not possible to memorize, and is tricky to transcribe in any form. For example, "A5CD7462F..." is part of a private key. Instead of having to deal with that long string of characters, the wallet seed phrase, also known as a mnemonic phrase, is made up of 12, 18, or 24 words that the wallet originally relies on to initially generate your private key. The order of the words is critical: if your seed phrase is made up of "State, Tiger, Collect, License...," for instance, they must remain in exactly that order. This seed phrase can be used to back up and later regenerate your private key in case you ever need to restore your wallet.
Seed phrases are part of the BIP39 standard. This is a set of rules that simplify managing private keys via seed phrases. In the BIP39 word dictionary, each word represents a number. When creating a seed phrase, it's important to use a random word generator rather than choosing your own words. A random number generator will ensure that your numbers (and associated words) are chosen more randomly than you could choose, making your seed phrase as secure as possible.
How does a seed phrase protect my crypto assets?
A seed phrase is essentially a backup for your private key. Losing your private key means losing your crypto assets. If you lose access to your crypto wallet, re-entering your exact seed phrase into a new BIP39 software wallet is the only way to get your cryptocurrency back.
Where do I get my seed phrase from?
Hardware, software, and desktop wallets can generate a seed phrase for you, or there are methods that you can use to choose a series of random numbers that can be associated with the BIP39 dictionary. There are a variety of techniques you can employ, including using Vault12 or a random word generator like a mnemonic code utility. Here is a comprehensive list of ways to generate a seed phrase.
How do I use the seed phrase in my digital wallet?
Most digital wallets will have a "Restore from Backup" option, which will ask you to type in your 12, 18, or 24-word seed phrase. Type the words in order, and your assets should be recovered.
You could also add a "passphrase" to your seed phrase. That way, if someone gains access to your seed phrase, your assets have another layer of protection. For wallets that support the addition of passphrases, like the Trezor hardware wallet, passphrases can be long strings and can even include spaces. However, forgetting this passphrase would mean you lose access to your cryptocurrency forever, even if you have the seed phrase. (See section on passphrases in the BIP39 article. Given the added risk of loss, experts do not agree that use of a passphrase is helpful, especially if you are confident in your method for securely storing your seed phrase. Wallet vendors counsel that passphrases should only be used by advanced users. Additionally, not all wallets support passphrases in the same way, so not only do passphrases come with added risks of loss and error in transcription, but they can complicate wallet migration or restoral.
How do I back up my seed phrase?
The most common way to back up a seed phrase is to write it down on a piece of paper - which is not recommended. While it's possible to memorize the phrase, it is very risky to rely on memory for such an important piece of data. Do not retain "extra" or temporary copies of your seed phrase anywhere … each copy must be securely and thoughtfully protected. For more details on how to back up your seed phrase.
Basics of Crypto Security
Why a seed phrase is so critical to protecting your crypto assets, and how it works with your crypto wallet.
Discover More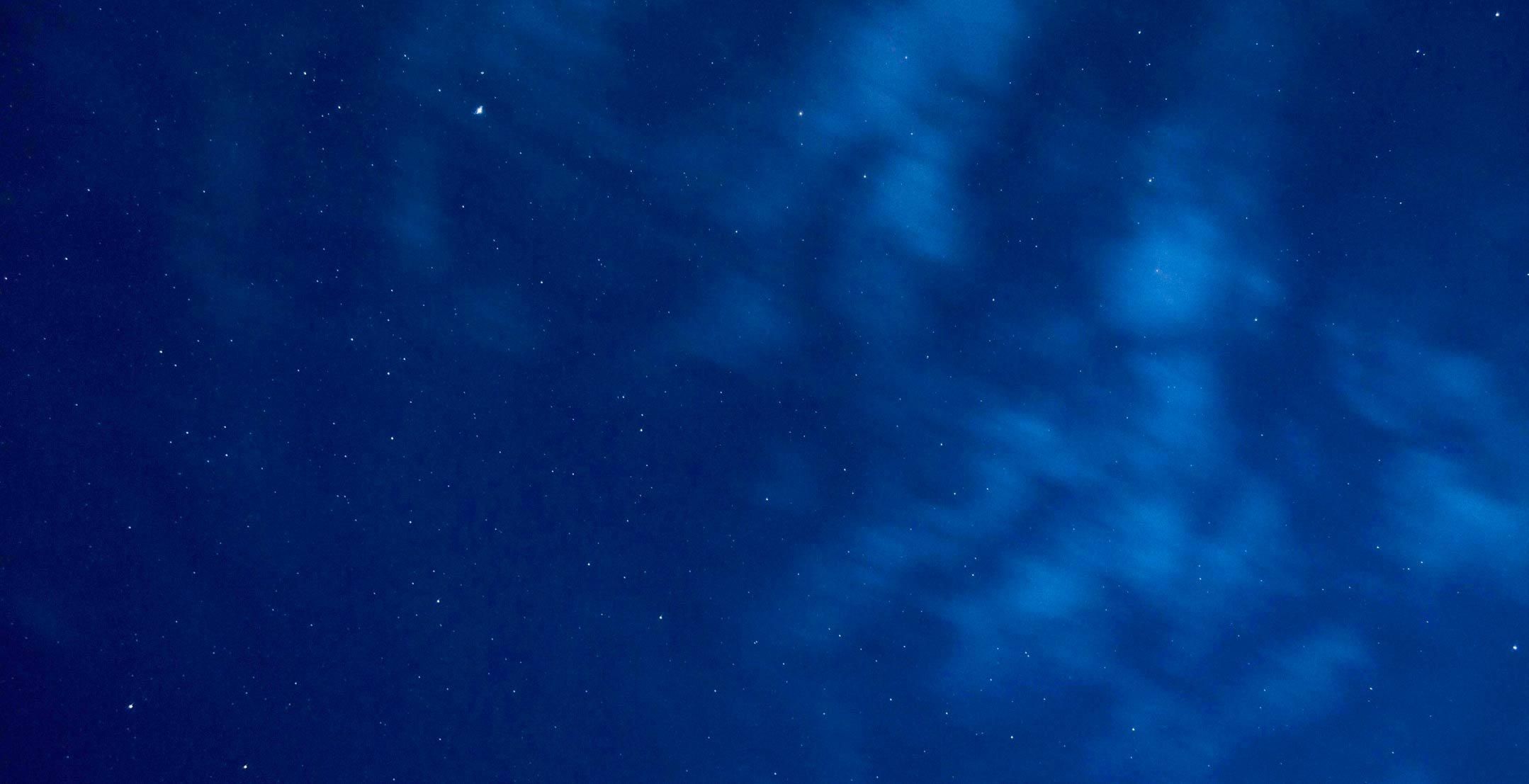 Scroll down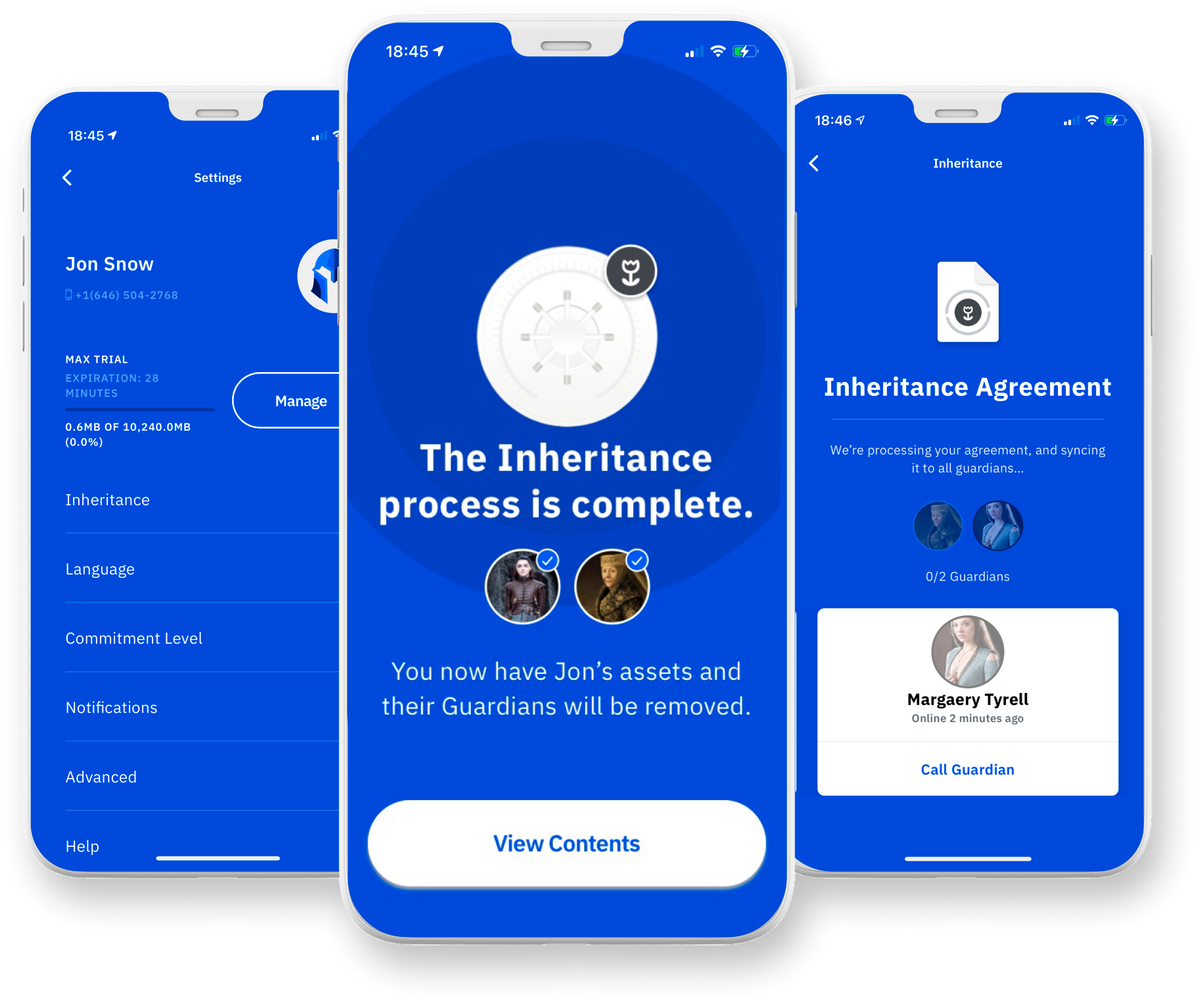 Vault12 Digital Inheritance is the first solution to offer a simple, direct, and secure way to ensure cryptocurrency, NFTs and other Web3 digital assets can be inherited by future generations.
Digital Inheritance enables investors to designate an individual or a mobile device as a guardian that will inherit their entire portfolio of digital assets stored in a secure digital Vault once the time comes, eliminating undue risk and the need to continually update an inventory or issue updated instructions which result in privacy leakage.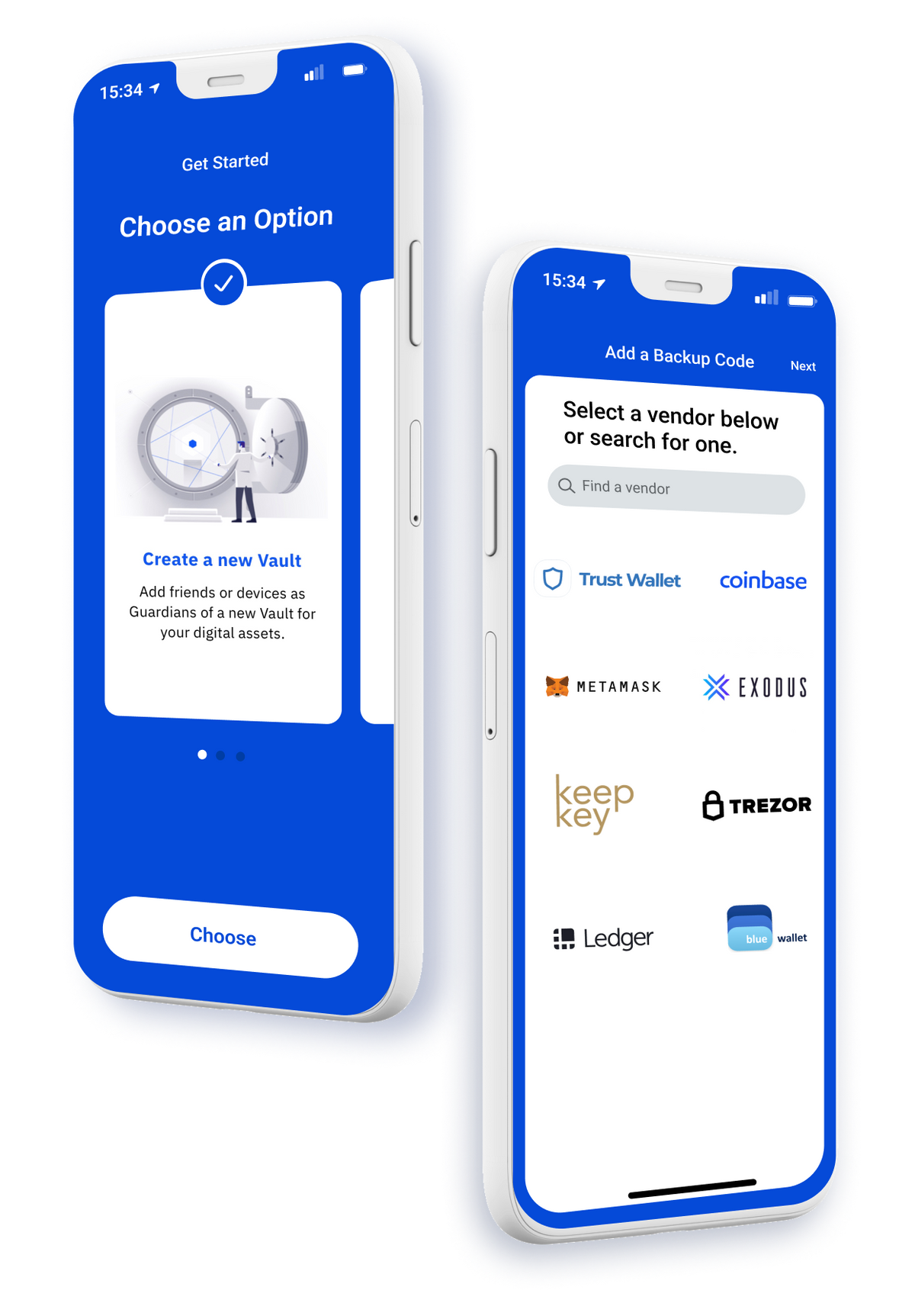 Designed to be used alongside traditional hardware, software, and online wallets, Vault12 helps cryptocurrency owners, professional crypto traders, and high net worth investors safeguard their digital assets without storing anything in the cloud or in fact any one single location. This increases the protection and decreases the risks of loss.
The Vault12 app helps you recover, back up, and provide legacy inheritance for all your digital assets, including Bitcoin, Ethereum, NFTs, other cryptocurrencies, secrets like keys, seed phrases, PIN codes, DAO project keys, digital art, and of course, your crypto wallets.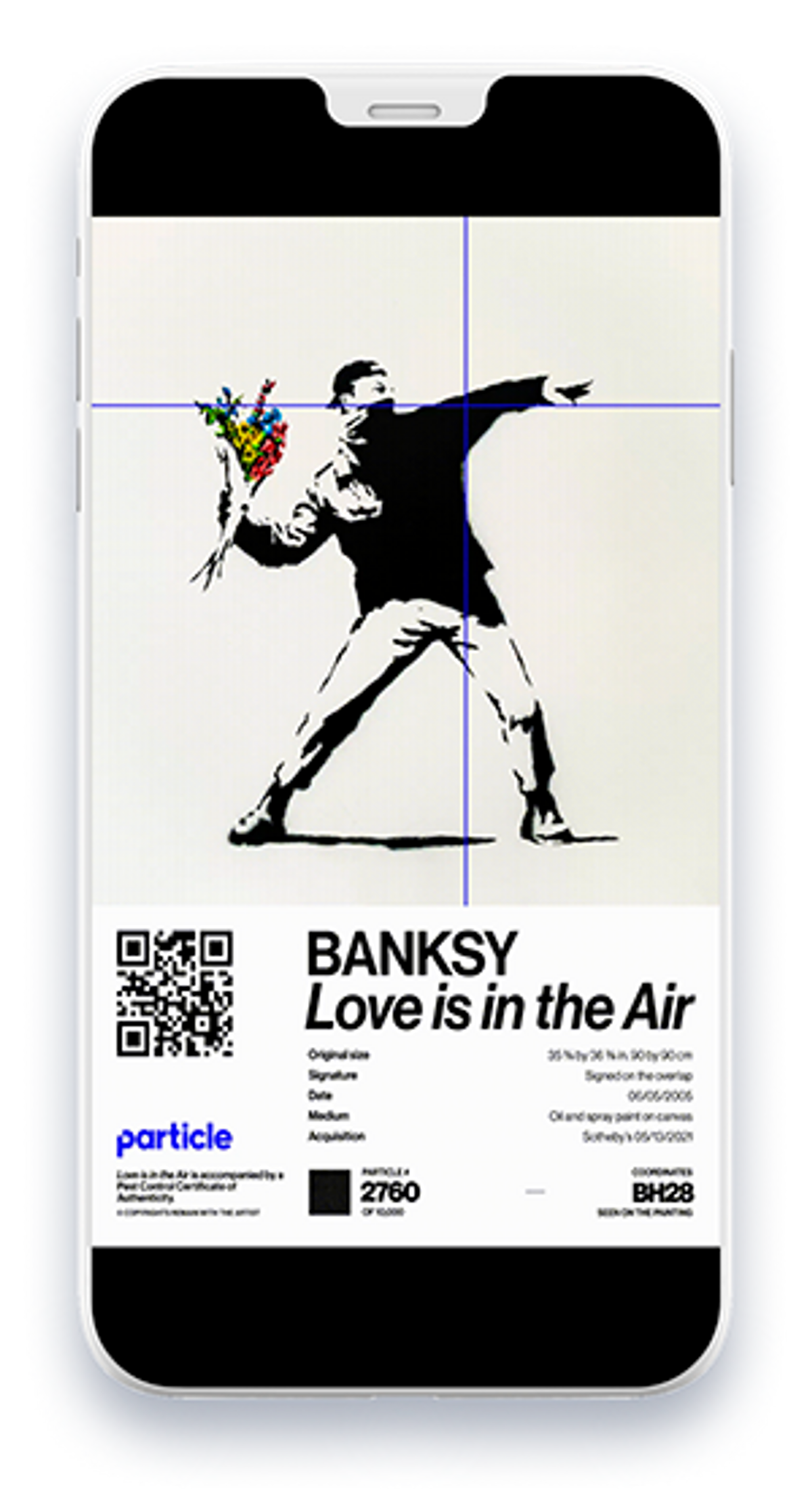 Whether your digital art is suitable for a phone, or represents much higher resolution multimedia, make sure that you have backed up a copy in case the resource link is disrupted in the future. Digital art can easily be added to the Vault either via the mobile app or via the desktop utility. Once you have stored your artwork in your Vault, it will also benefit from inheritance once you activate that in your app.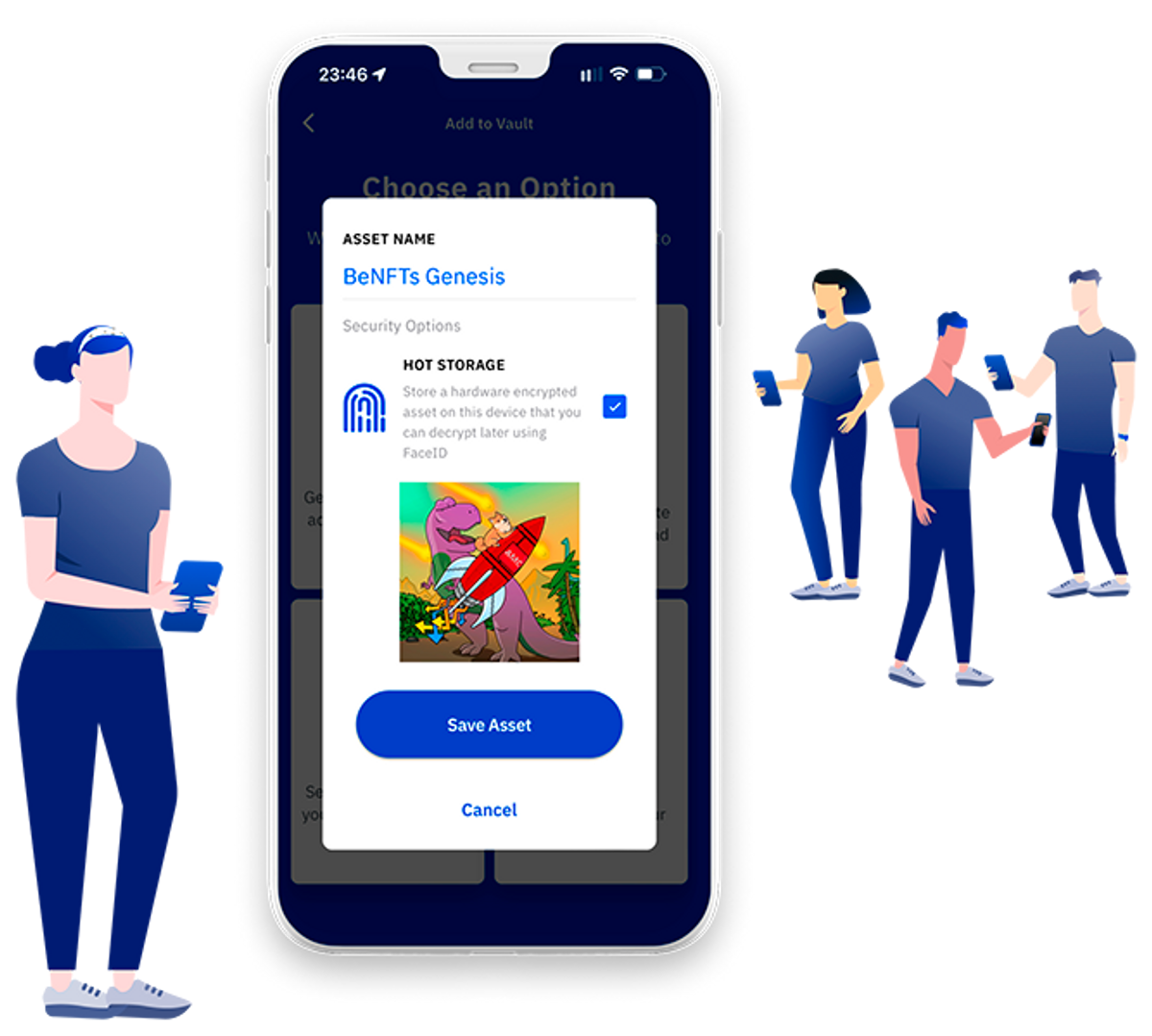 As a creator you can use Vault12 to safeguard not just your NFT and crypto wallets, but also original digital artwork. Project creators will always have to deal with multiple wallets - inventory, treasury as well as future royalty wallets.
Vault12 safeguards your project assets, increasing protection and decreasing the risks of loss, whilst ensuring that everything is ready to go to be passed onto future generations, when the need arises.
Step-by-step guides for setting up your digital Vault and adding assets, recovering assets, inheriting and restoring Vaults. Vault12 Web3 personal security helps you recover, back up, and inherit all assets stored in your Vault including Bitcoin, Ethereum, crypto, private keys, seed phrases, wallets, NFTs and digital art.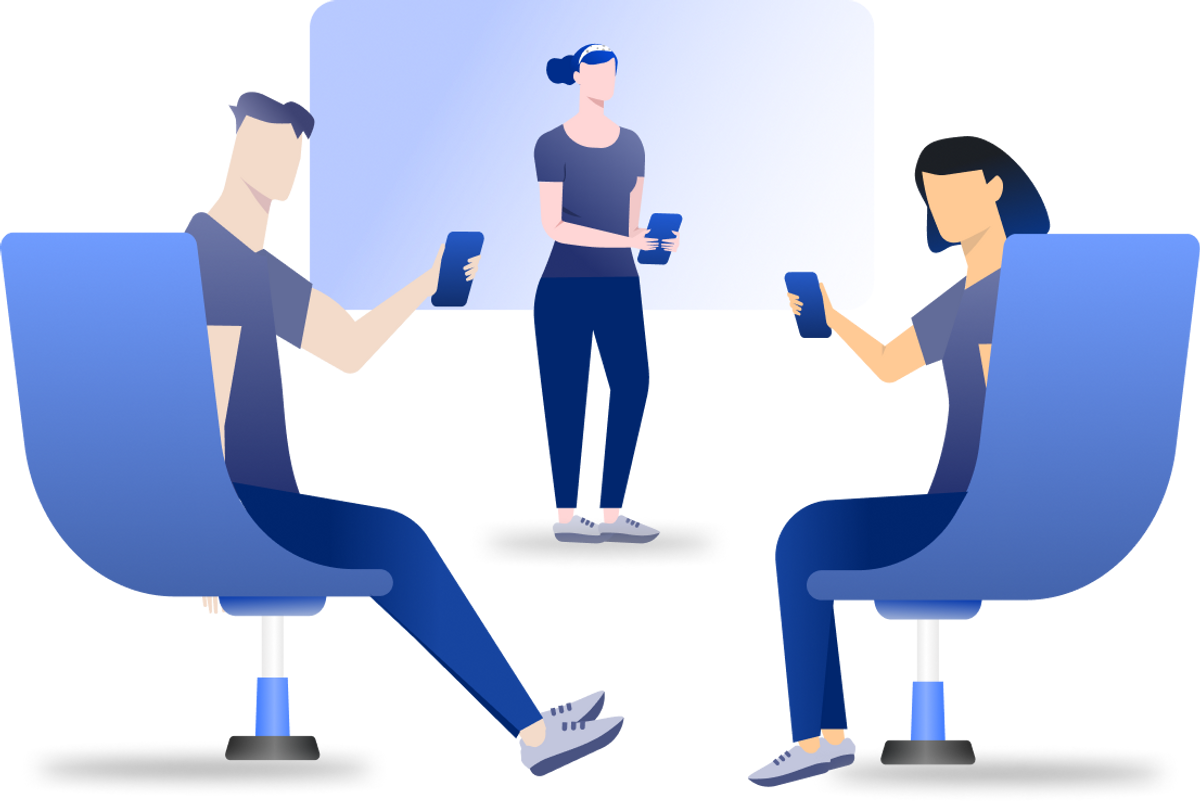 With the latest release of Vault12, now available in both iOS App Store and Google Play we have streamlined how you can use VGT to upgrade your Vault or fund your Vault for future. Right now there is a 50% discount on all plans if you fund your Vault with VGT.
Close
Start protecting your digital assets: Free 30-day trial available today.
Protecting the Future of Money
© Vault12. All Rights Reserved, Vault12 Inc.