Help Overview
How to restore your Digital Vault
Are you upgrading your smartphone, or would you like to restore your Vault12 Digital Vault on a new mobile device for some other reason? No problem - this article shows how your trusted Guardians can use the Vault12 Guard app to authorize you to recover your digital assets on a new device.

There are a few scenarios where you may no longer have a Digital Vault on your phone or inside your Vault12 Guard app. This could be if you have changed phones because your phone was lost or stolen - or perhaps you are traveling without your phone, and need to access assets stored in your Vault.
Here's an overview of the Vault12 Guard setup process, showing you how you can restore your Vault.
First, download and install the Vault12 Guard app on the device where you would like to restore your Vault. Click the link below to the Apple or Google App store, or scan the QR code below.

Always check to be sure that you will download the correct app - the Developer should be listed as "Vault12, Inc."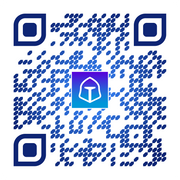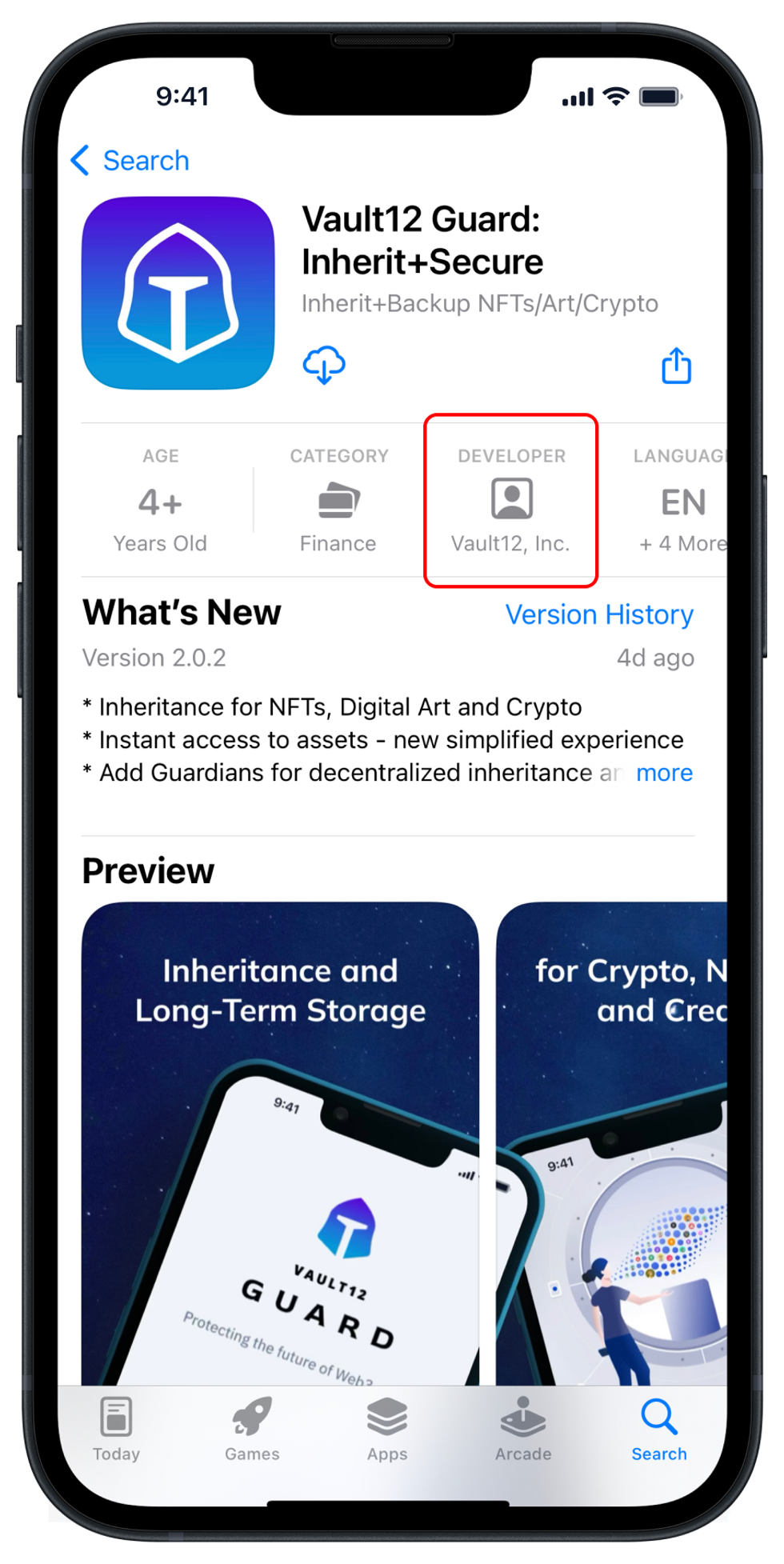 2. How to Initiate your Vault Restore?
After installing Vault12 Guard, start your Vault restore by clicking on the link "Restore an existing Vault" near the bottom of the screen.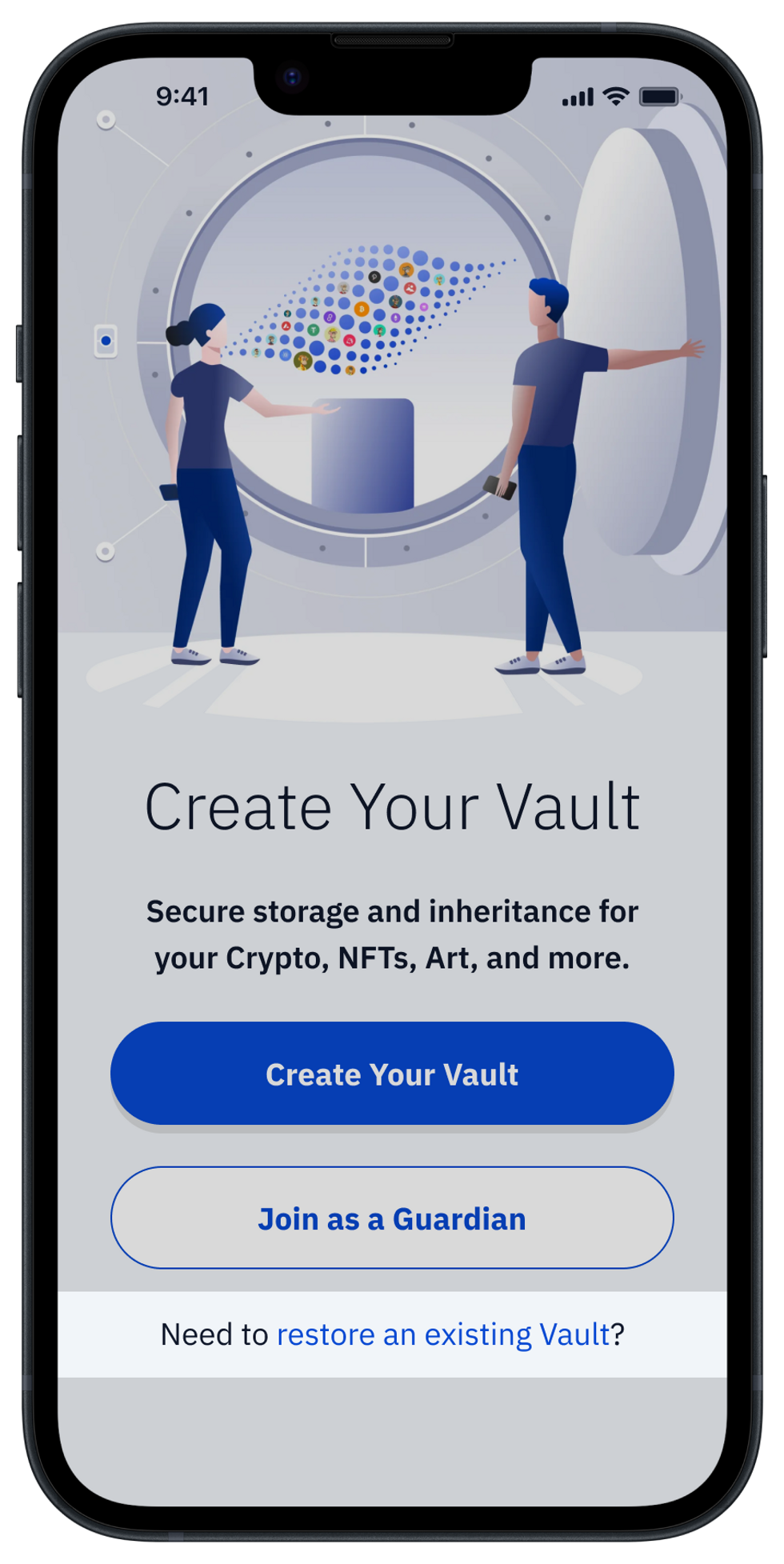 3. What are the Vault Restore Options?
There are two options for how to restore your Vault from the shards that are held by your Guardians.
Contact your remote Guardian(s) directly.
Scan Guardian device(s) locally.
For more details, in the app, click on the Instructions button for your choice of either remote Guardians, or nearby Guardians.
The steps below will show you what you need to do, and what your Guardian needs to do to restore your Vault.
Note: You only need to contact as many Guardians as were specified in the "Number of Guardians needed to confirm" setting for your original Vault. In this example, we will cover the default, recommended setting: 2 responses out of a total of 3 Guardians.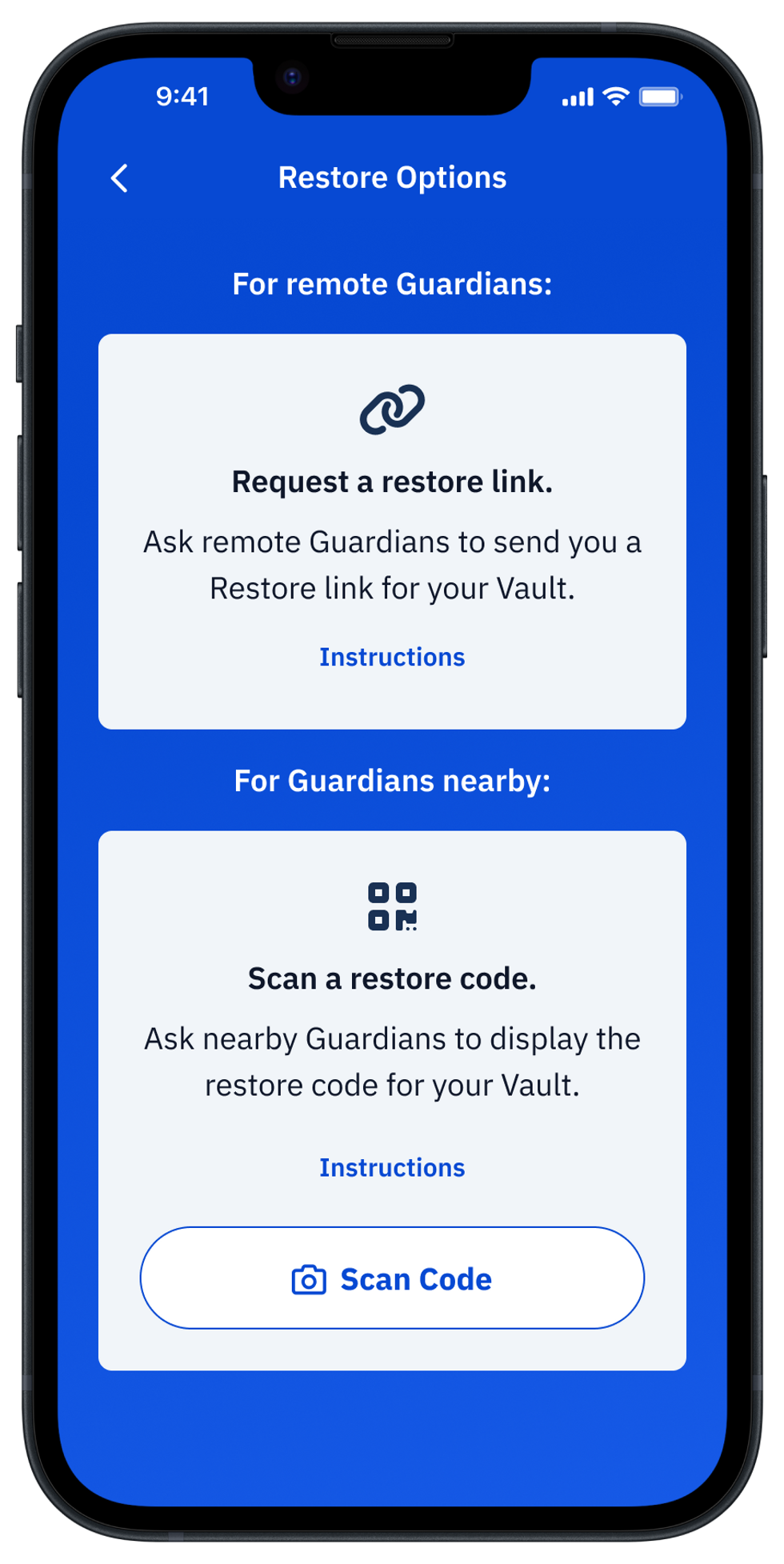 4. How to request Vault recovery using the Remote Guardians option?
Since Vault12, Inc. does not have access to any information about your Vault or your Guardians, you will have to remember who your Guardians are, and directly contact them. Fortunately, this is the only secret information you have to keep in mind, and who your most trusted people are should be simple, highly-memorable knowledge for any human in any situation.
Contact with your Guardians could be arranged via voice or video call, text messenger, or in person - any common and preferred method that will allow your Guardian to validate that you are in fact who you say you are.
5. What do your Guardians have to do after being contacted by you?
When you speak to your Guardian, ask them to do the following:
Open the Vault12 Guard app on their phone.
Press on the Vault they are Guarding for you - it will be listed in the section "Vaults you are Guarding."
Press "Manage Vault," and then "Vault Recovery."
Tap on the "Send a Link" button, and then from the system Share dialog that pops up, choose the preferred method to send the generated link to you.
Alternatively, you also could send a screenshot of the Vault restore instructions to your Guardian.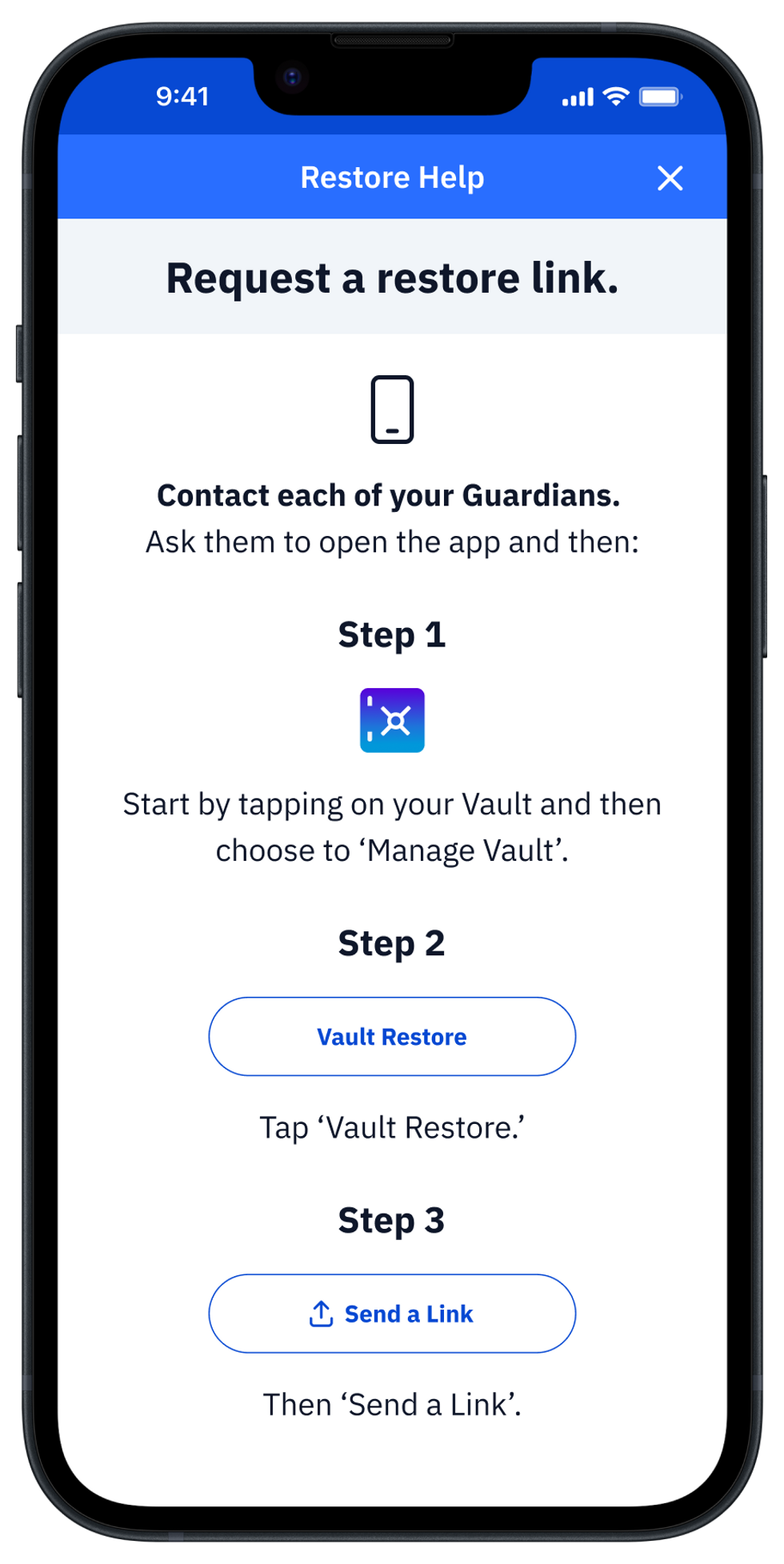 6. How to restore your Vault with the Scan Code option?
The second method to recover your Vault from Guardian-protected shards is to scan a QR code from configured Guardian devices. This works for any of your Guardians whom you can meet in person, or for devices that you previously set up yourself as Guardian devices and have available.
The steps to scan a Guardian device are as follows:
On the Guardian device, open the Vault12 Guard app.
In the section "Vaults you are Guarding," press on your Vault.
Confirm the request.
Choose the Vault restore option: "Display Code."
On your new phone, select the option to "Scan a Device."
Bring both devices close to each other, and from the new phone, scan the QR code displayed on the Guardian device.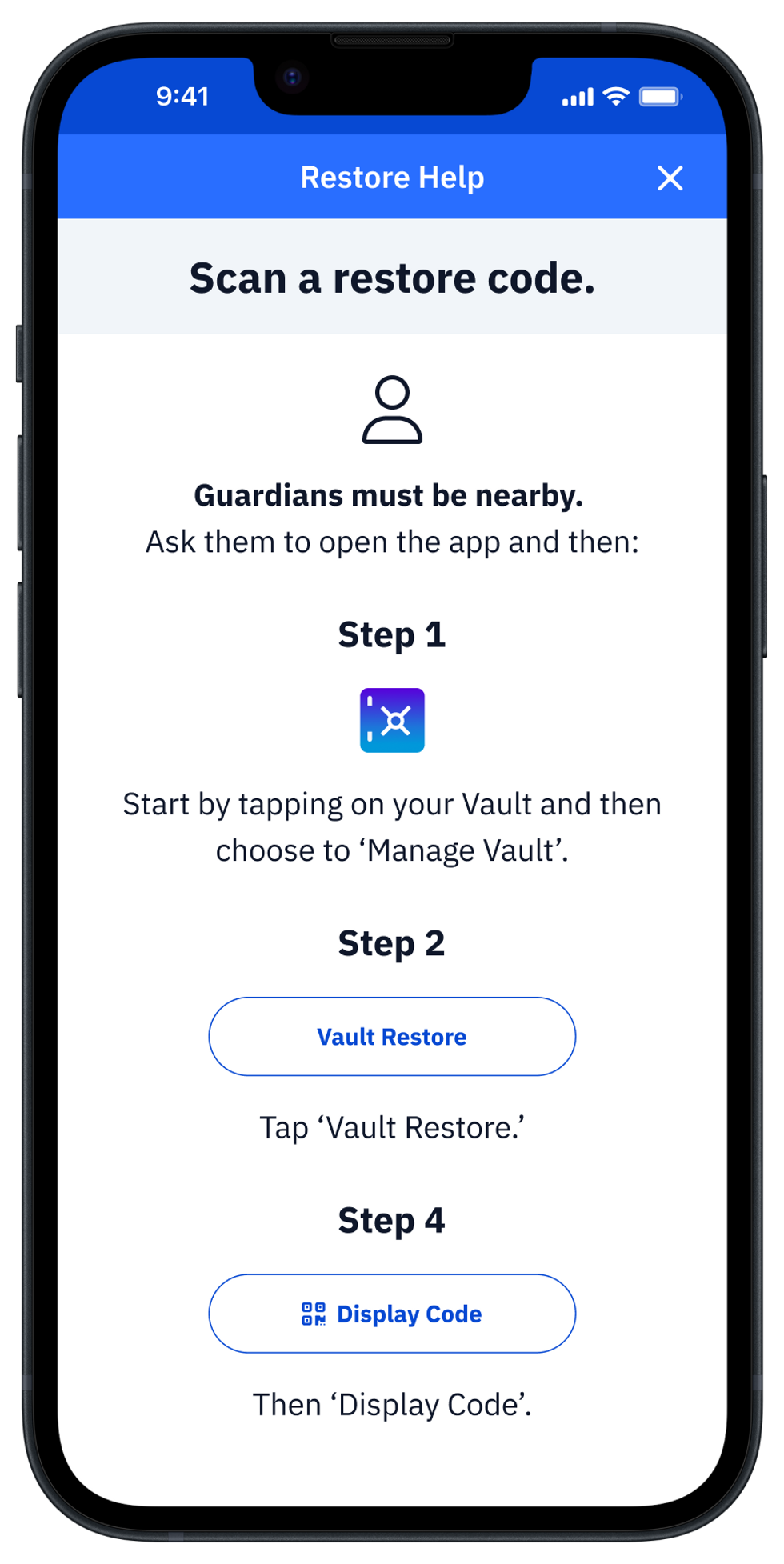 After the QR scan is performed, the Guardian device will automatically send a restoration link to the Vault owner's app.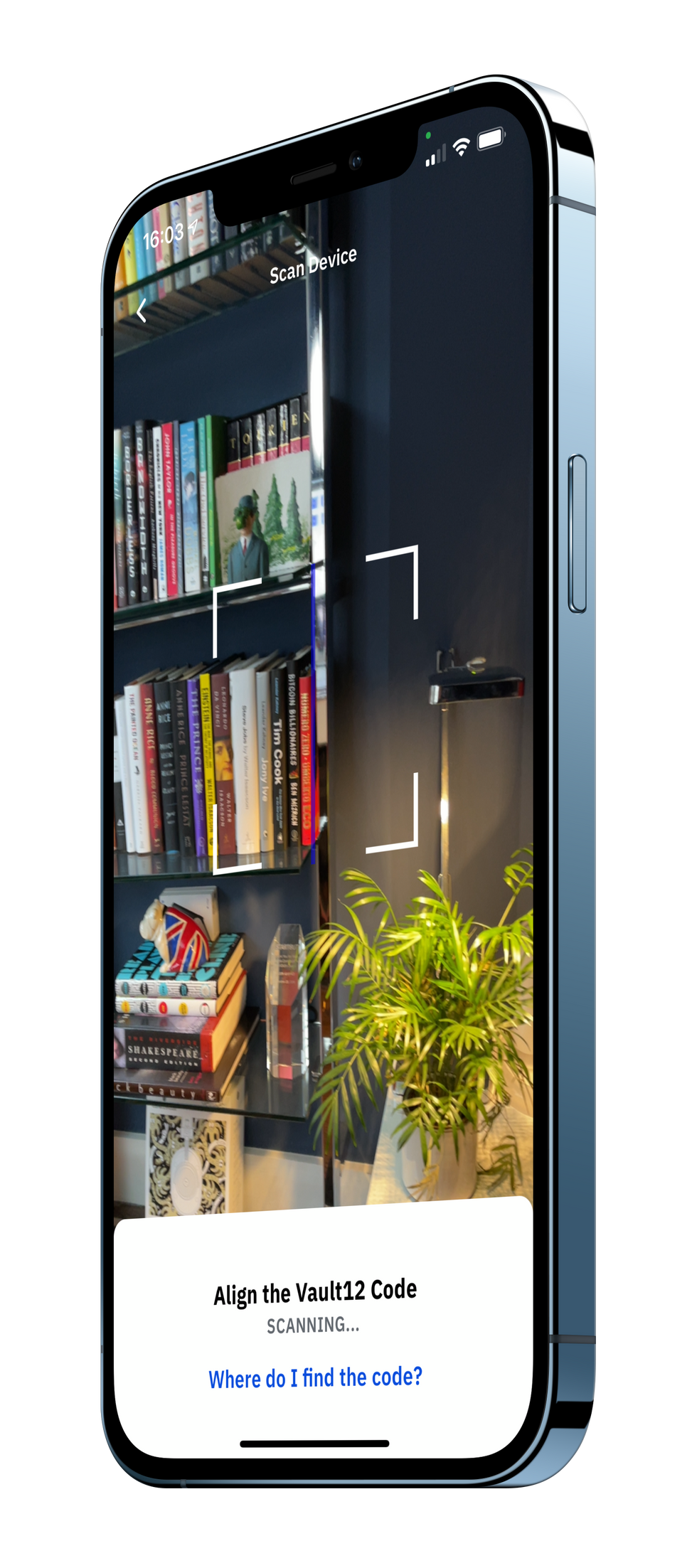 Scan Vault12 code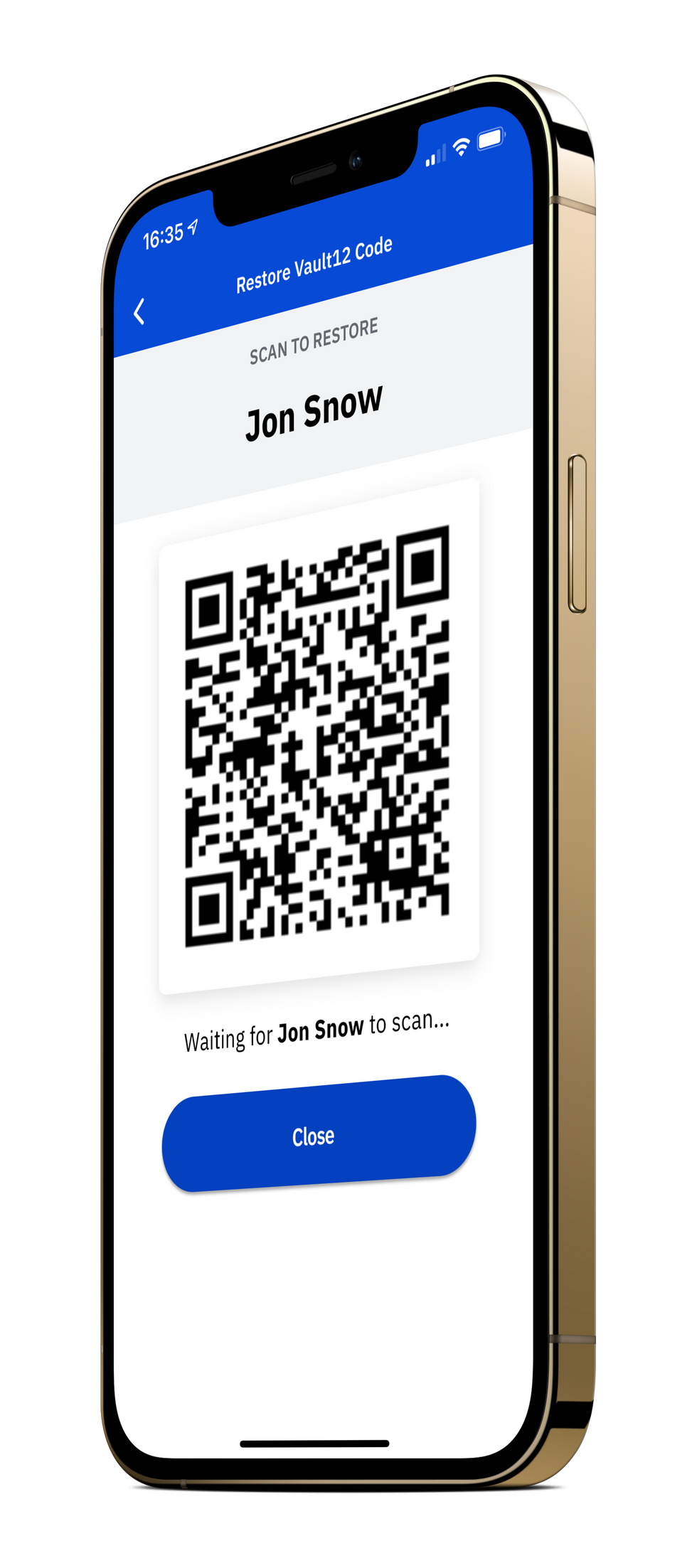 After scanning, press close, and leave app running
7. How to watch Vault Restore Progress
Upon receipt of the restoration links, the Vault12 Guard app on your new device automatically transfers necessary recovery data from your Guardians' devices. It displays the status of the transfer for each responding Guardian.

The Vault owner can see on the Restore progress screen how many Guardians have responded, and how many remaining Guardians are needed to recover the Vault. For security reasons, the protocol doesn't show the total number of Guardians that you assigned for your Vault.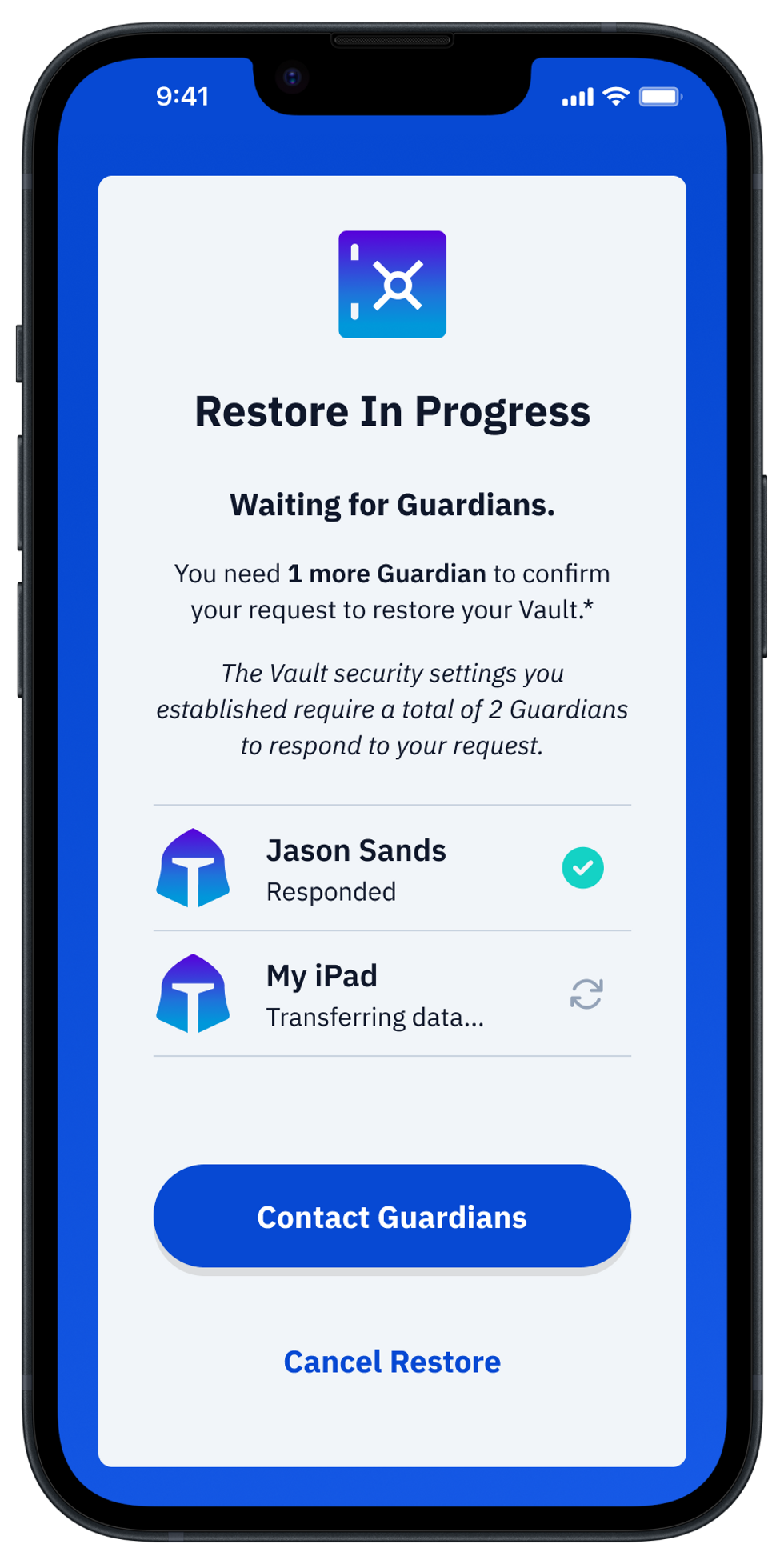 Once the total number of Guardians needed to confirm have responded, and you have acknowledged by clicking on the received restoration links or scanned QR codes, your Vault will be restored.
Congratulations! You now have regained control of your Vault by restoring it on your device, and you can see your inventory list of assets. To access your assets, you can unlock them as usual. See the next section for details on unlocking specific assets.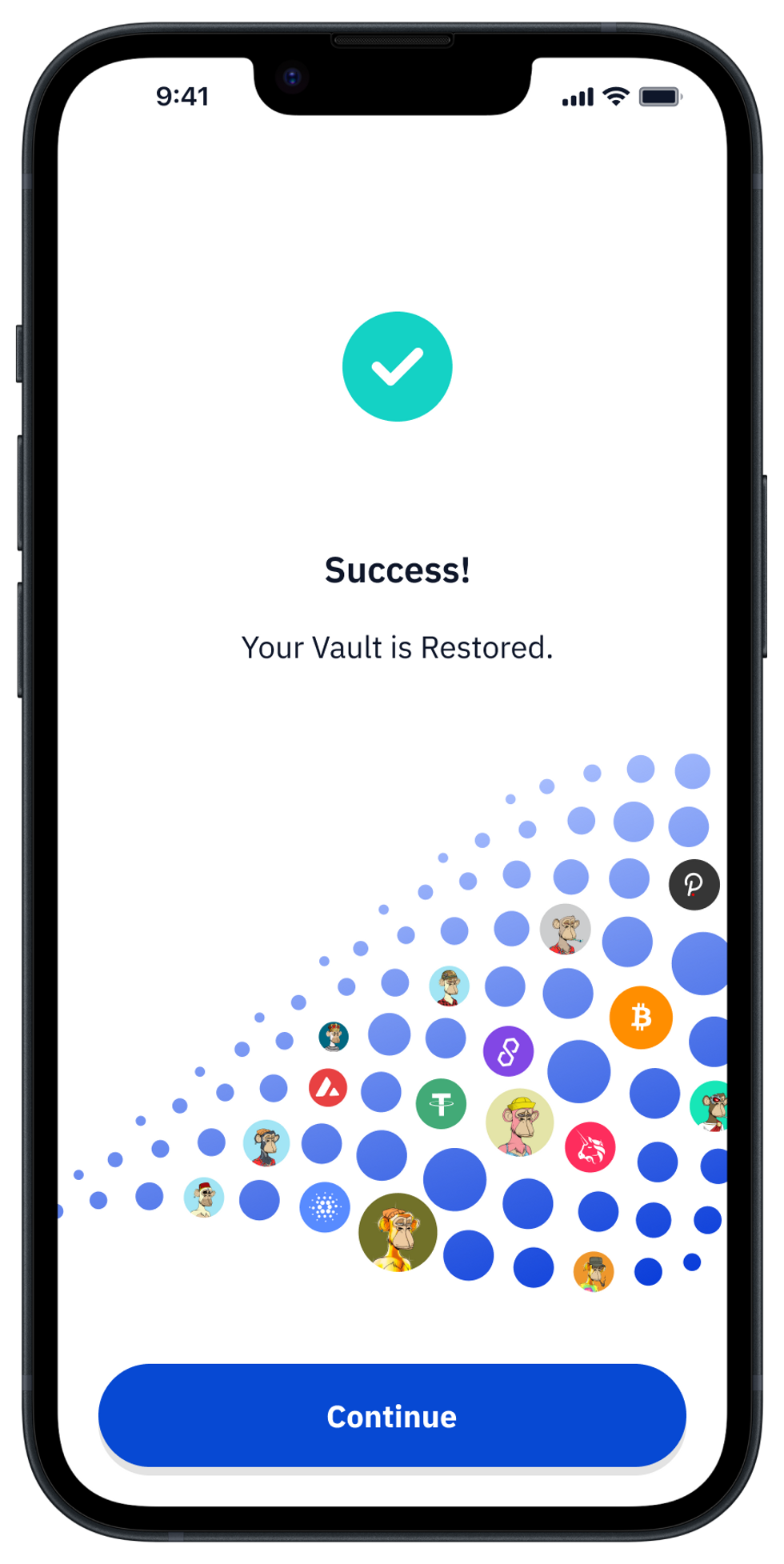 8. How to access your assets after restoring your Vault
To access the assets stored in your recently-restored Vault, you need to send your Guardians an unlock request. Once Guardians respond, you will be able to access your stored assets. Your Vault will be locked again automatically within 2 hours.
For more detailed instructions on accessing your Vault assets, see our guide on how to access your assets stored in your Vault.
https://www.linkedin.com/company/vault12
https://twitter.com/_vault12_
Help Overview
How to restore your Digital Vault
Are you upgrading your smartphone, or would you like to restore your Vault12 Digital Vault on a new mobile device for some other reason? No problem - this article shows how your trusted Guardians can use the Vault12 Guard app to authorize you to recover your digital assets on a new device.

Discover More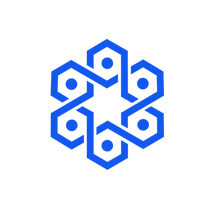 Vault12 Crypto Security
Social Recovery Vault for Digital Asset Security + Digital Inheritance for protecting the future of money.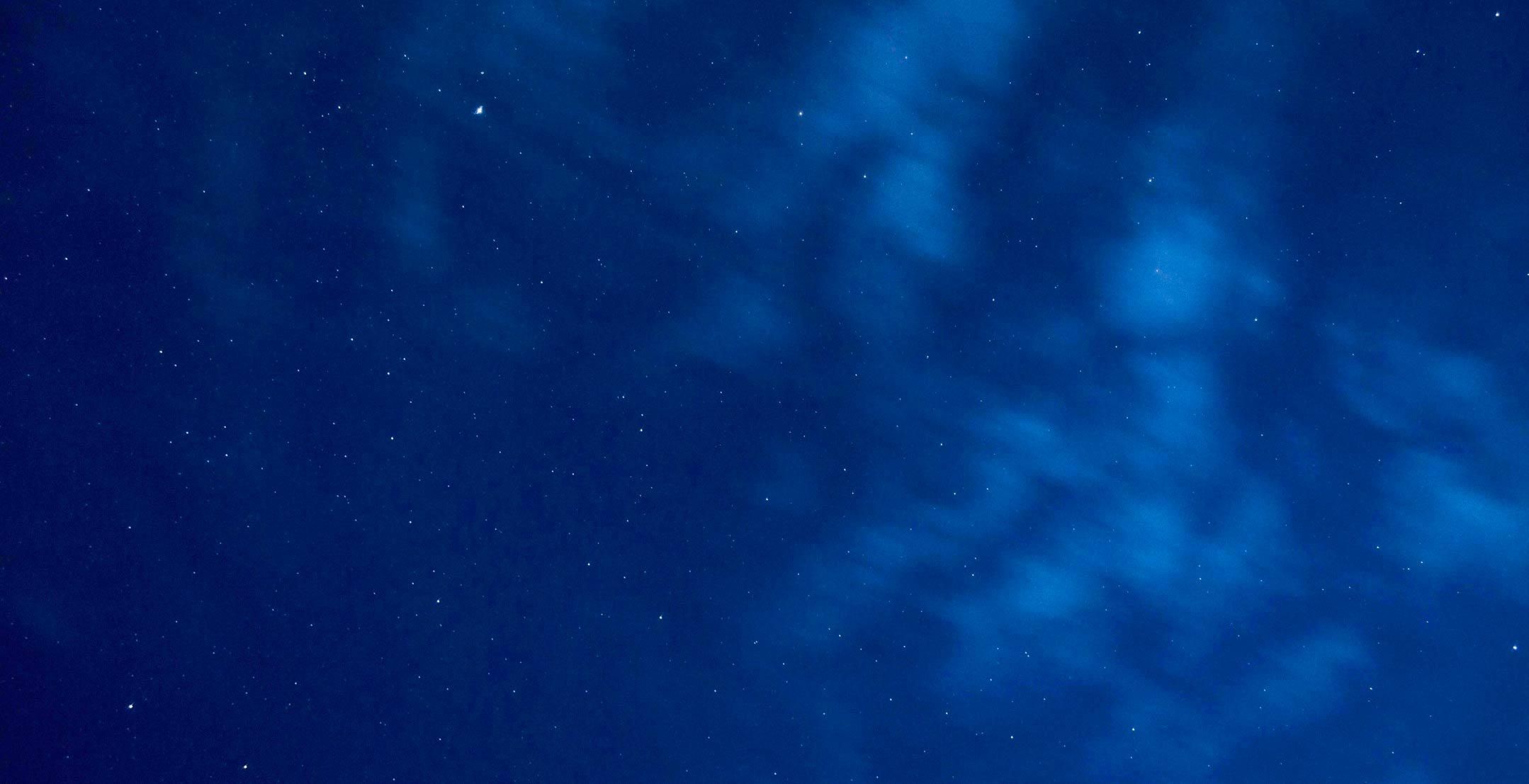 Inheritance and backup for
Cryptocurrency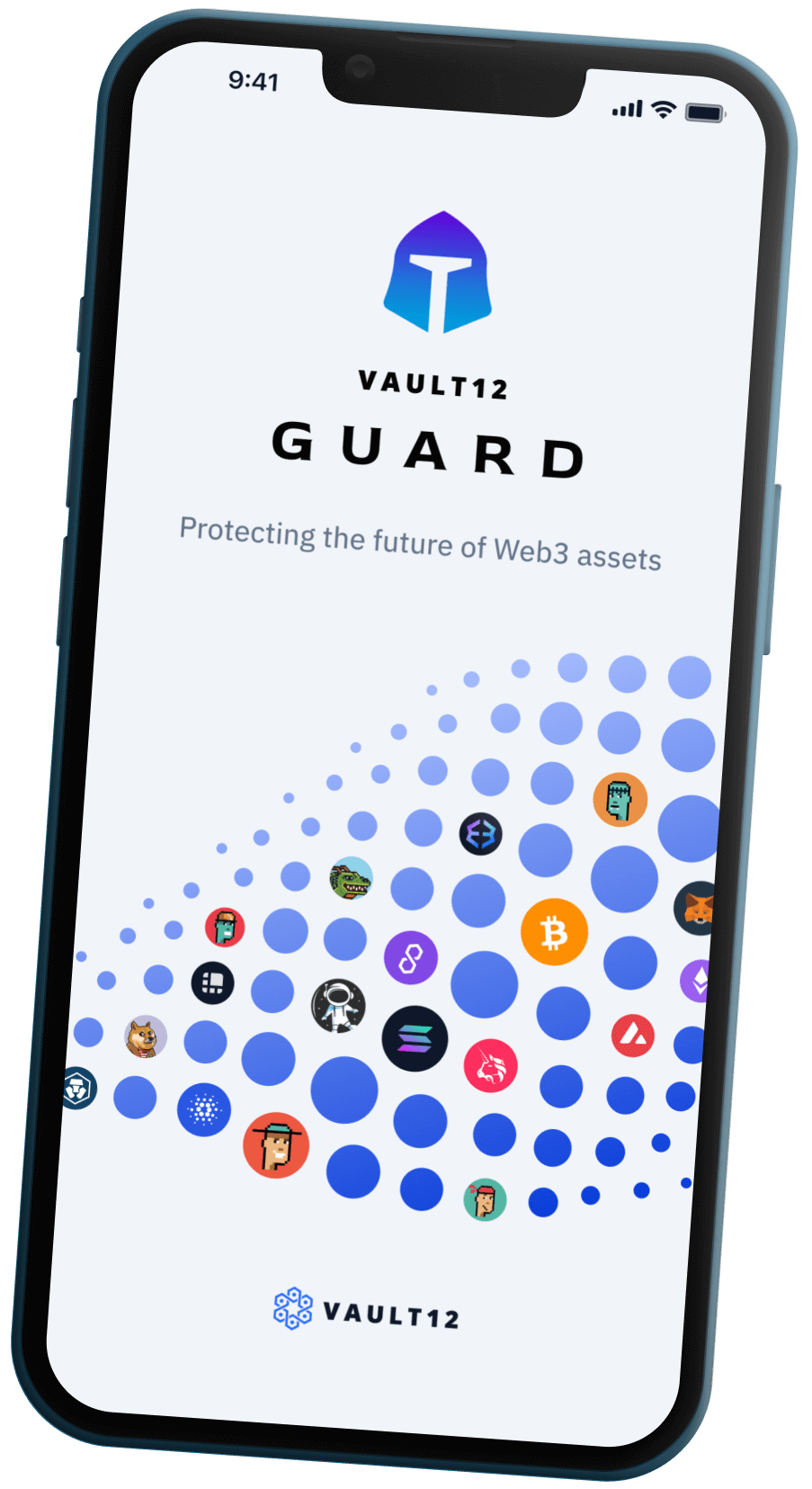 Vault12 Guard Explainer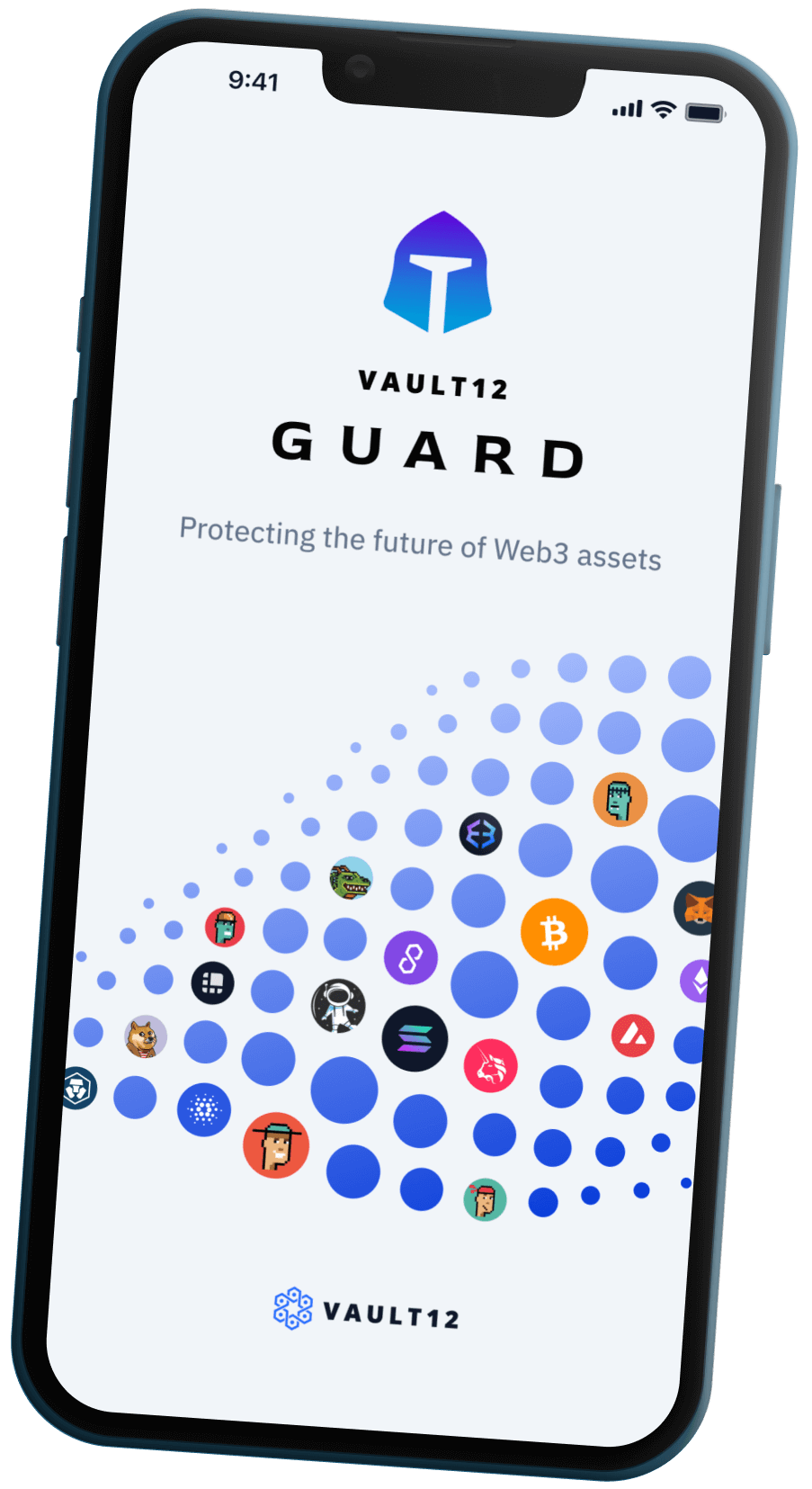 Scroll down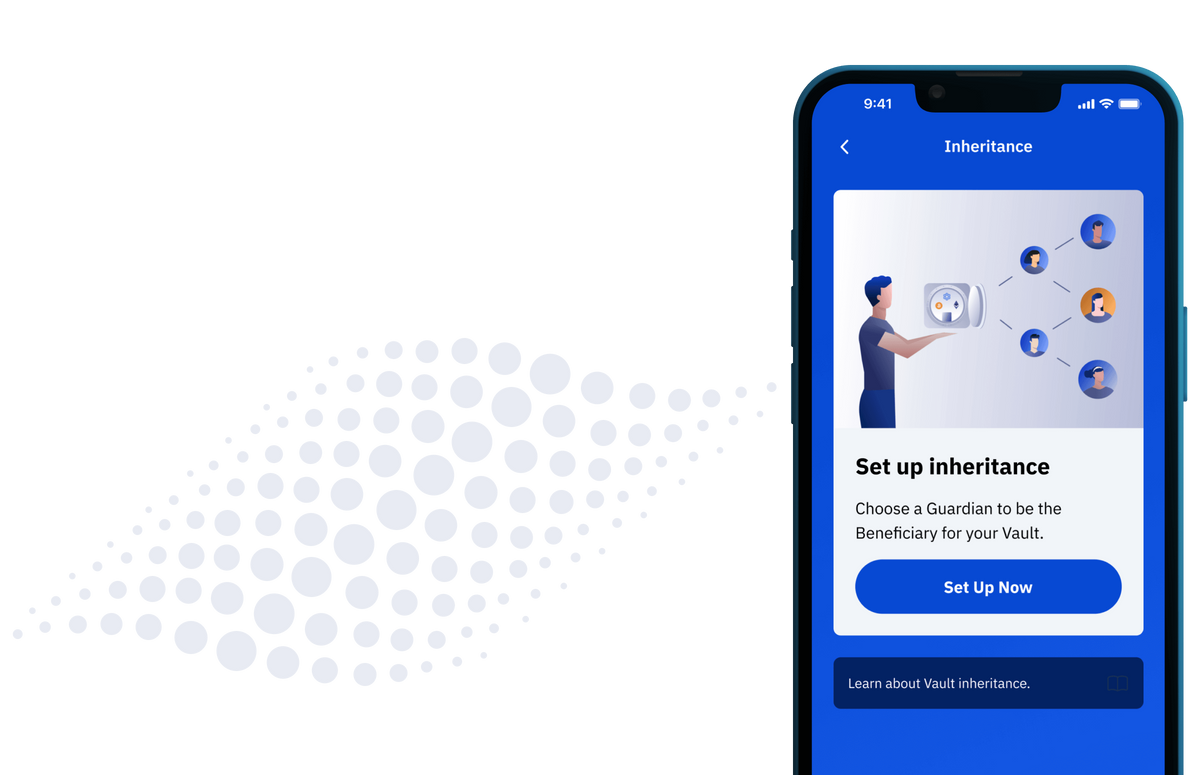 Vault12 Digital Inheritance is the first solution to offer a simple, direct, and secure way to ensure cryptocurrency, NFTs, and other Web3 digital assets can be inherited by future generations.
Digital Inheritance enables investors to designate an individual or a mobile device as a guardian that will inherit their entire portfolio of digital assets (seed phrases,private keys, digital art and other secrets) inside a secure digital Vault once the time comes, eliminating undue risk and the need to continually update an inventory or issue updated instructions which result in privacy leakage.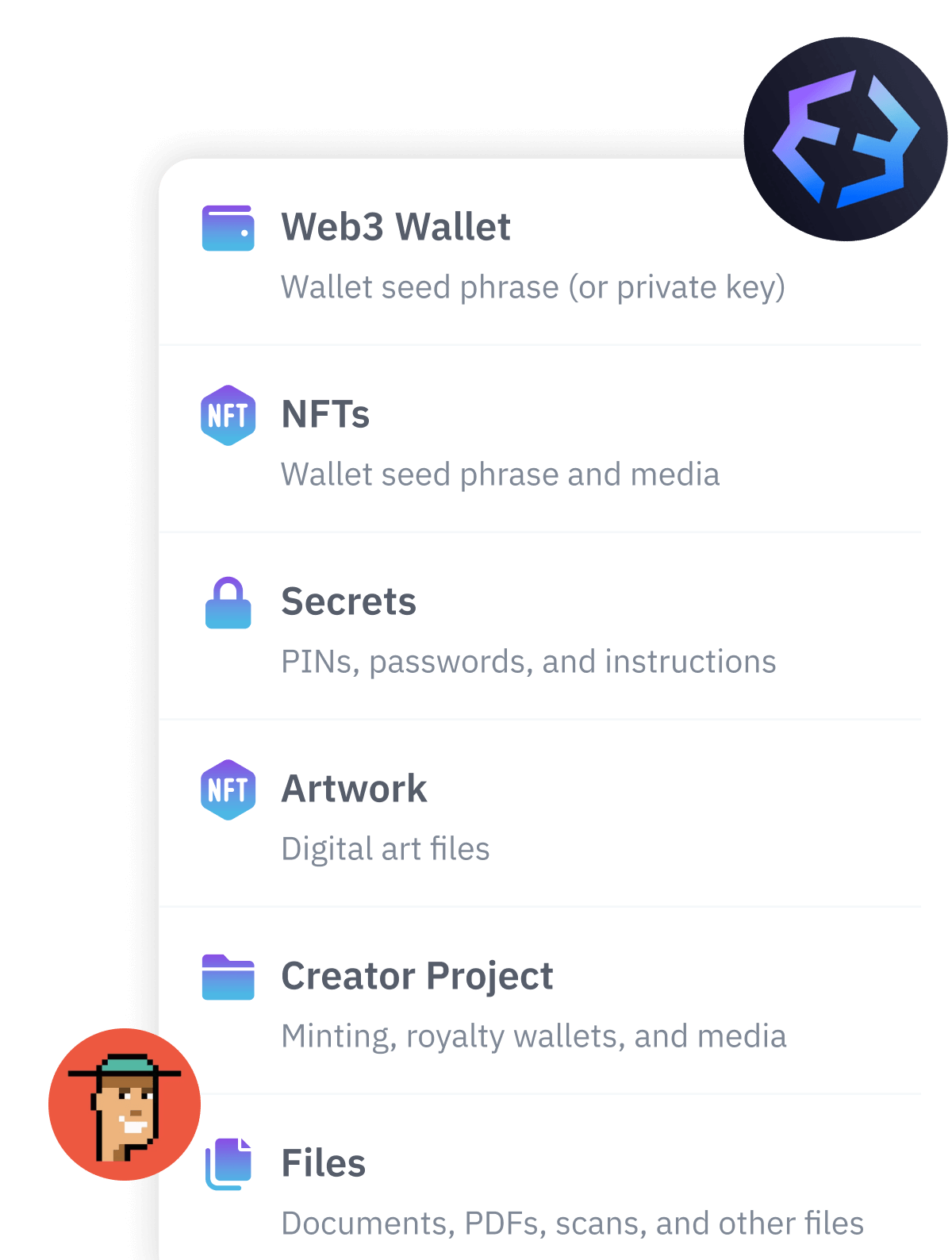 Designed to be used alongside traditional hardware, software, and online wallets, Vault12 Guard helps cryptocurrency owners, professional crypto traders, and high-net-worth investors safeguard their digital assets without storing anything in the cloud or in fact, any one single location. This increases protection and decreases the risks of loss.
Note:The Vault12 Guard app is not a crypto wallet and does not hold cryptocurrency. Using a non-custodial approach, it is a Vault that safeguards your wallet seed phrase, private keys, associated files for NFTs, and digital art.
The Vault12 Guard app enables secure decentralized backups, and provides legacy inheritance for all your web3 digital assets, including NFTs, wallet seed phrases, secrets like keys, PIN codes, DAO project keys, and digital art.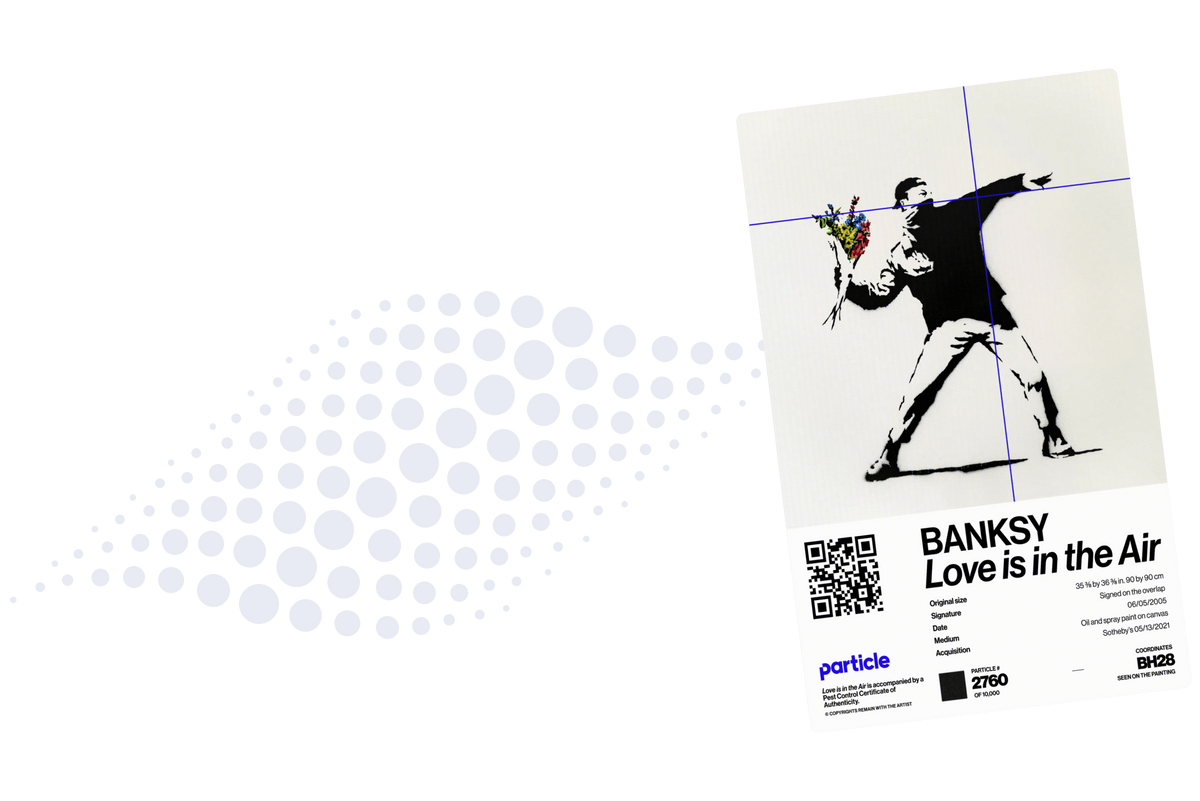 Whether your digital art is suitable for a phone, or represents much higher resolution multimedia, make sure that you have backed up a copy in case the resource link is disrupted in the future. Digital art can easily be added to the Vault either via the mobile app or via the desktop utility. Once you have stored your artwork in your Vault, it will also benefit from inheritance once you activate that in your app.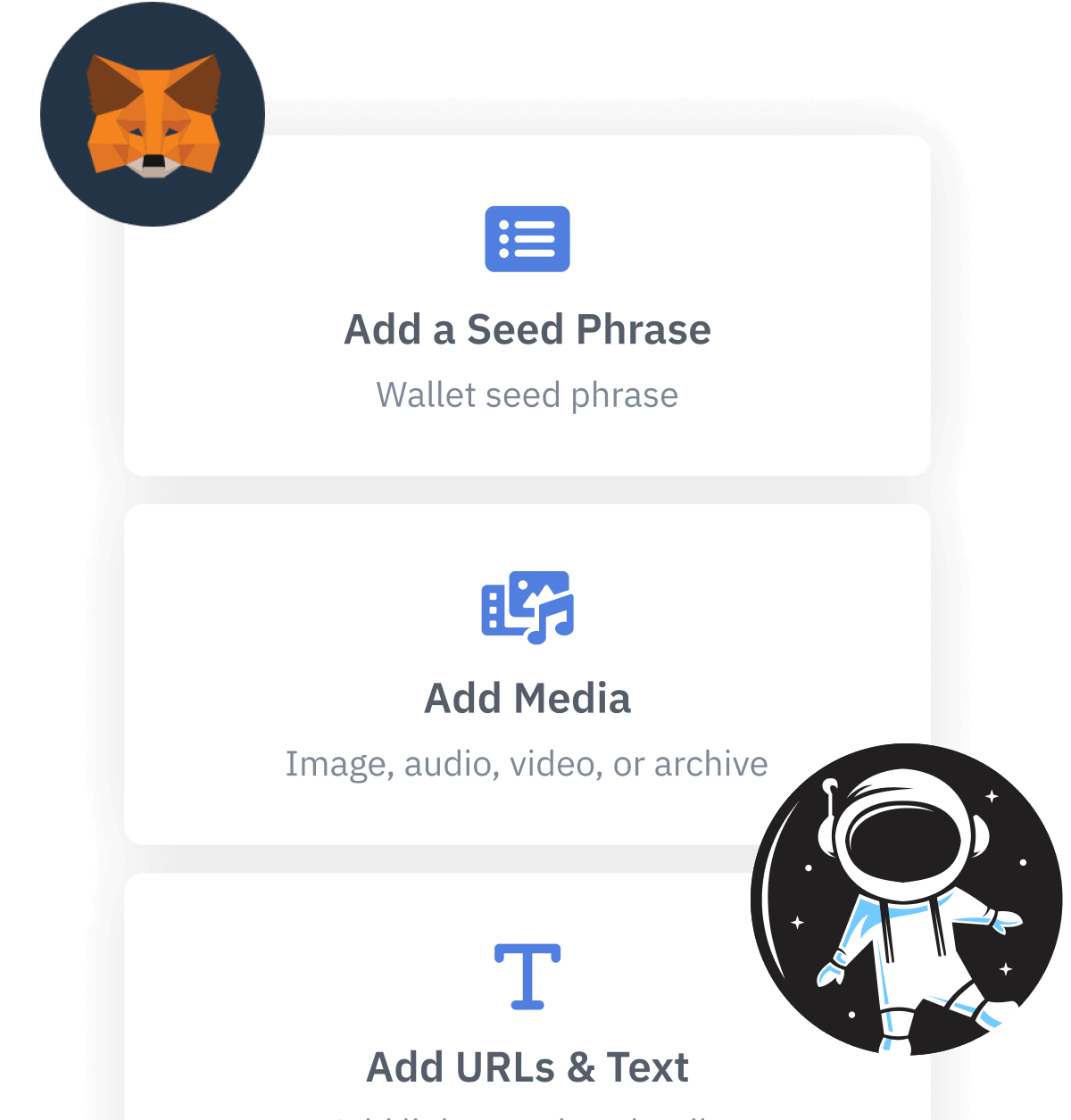 As a creator, you can use Vault12 Guard to safeguard not just your NFT and crypto wallets but also your original digital artwork. Project creators will always have to deal with multiple wallets - inventory, treasury, as well as future royalty wallets.
Vault12 Guard safeguards your project assets, increasing protection and decreasing the risks of loss whilst ensuring that everything is ready to be passed onto future generations when the need arises. This is creative security.
Step-by-step guides for setting up your digital Vault and adding assets, inheriting and restoring Vaults. Vault12 Guard helps you inherit and back up all assets stored in your Vault, including Bitcoin, Ethereum, crypto, private keys, seed phrases, wallets, NFTs, and digital art.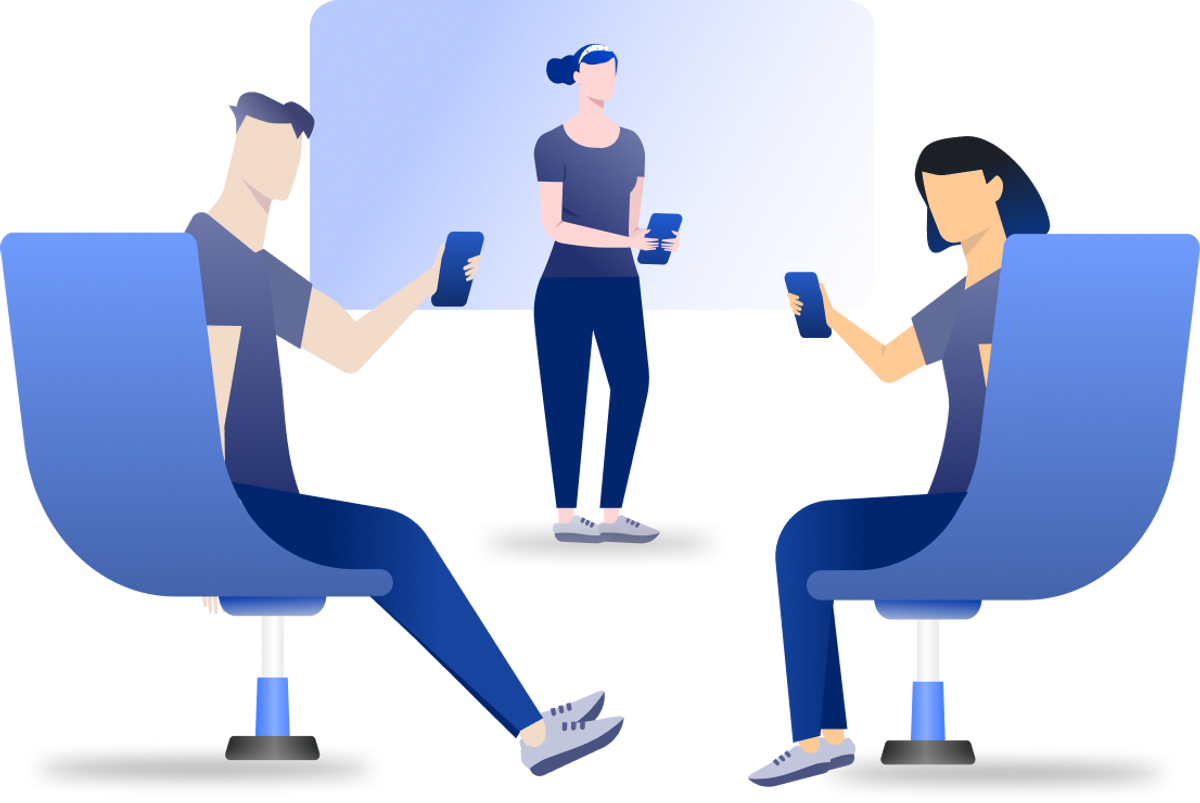 Close
Start protecting your digital assets: Free 30-day trial available today.
Protecting the future of web3 assets
© Vault12. All Rights Reserved, Vault12 Inc.