Vault12 Learn
Vault12 introduces a new feature that reduces your security risk by enabling you to create a Watch-only wallet for assets in your digital Vault. No need to expose seed phrases nor unlock assets.
Watch-only wallets enable you to keep track of your cryptocurrency balances without ever exposing your private keys or your seed phrase. Vault12 has introduced a new capability, Address Explorer, for BIP39 compatible wallets that enables you to display your wallet addresses for assets locked in your Vault - without the need to unlock assets.
These addresses can then be used in Watch-only wallets. The Address Explorer handily enables you to copy addresses for easy import and also provides an xPub export to make it very simple and straightforward to create Watch-only wallets.
What is an xPub
xPub, an extended public key, is a special public key that represents a group of public keys or addresses. xPub is used to create a Watch-only wallet, a simple way to track your balances and transactions without using your seed phrase or your actual transactional wallet.
Wallets that use the BIP39 standard provide multiple addresses (often referred to as accounts) that can be used to deposit cryptocurrency. To protect your privacy even further it is advisable to use different addresses, and not just the default first address. In fact, the BIP32 standard for Hierarchical Deterministic Wallets gives you even more control over selectively revealing addresses, protecting your overall privacy.
Benefits 
Each BIP39 wallet provides public addresses that can be used for different assets e.g. different cryptocurrencies or NFTs. Many wallets refer to these addresses as Accounts, but as far as the blockchain is concerned these are addresses where digital assets can be deposited. Addresses give you the following benefits:
Multiple addresses mean multiple currencies in a. single wallet, protected by a single seed phrase
The ability to have a virtually unlimited number of crypto addresses for receiving purposes, while keeping your seed protected.

As an added protection, you can avoid using the first several addresses to further reduce your risk of compromise.
Using your addresses, or doing an xPub export means you can inspect your balances without ever exposing your seed.
How to use Address Explorer
To be able to explore your wallet addresses for assets locked in your digital vault, you first need to make sure your seed phrase asset is either generated from Vault12 or imported with the Address Explorer option.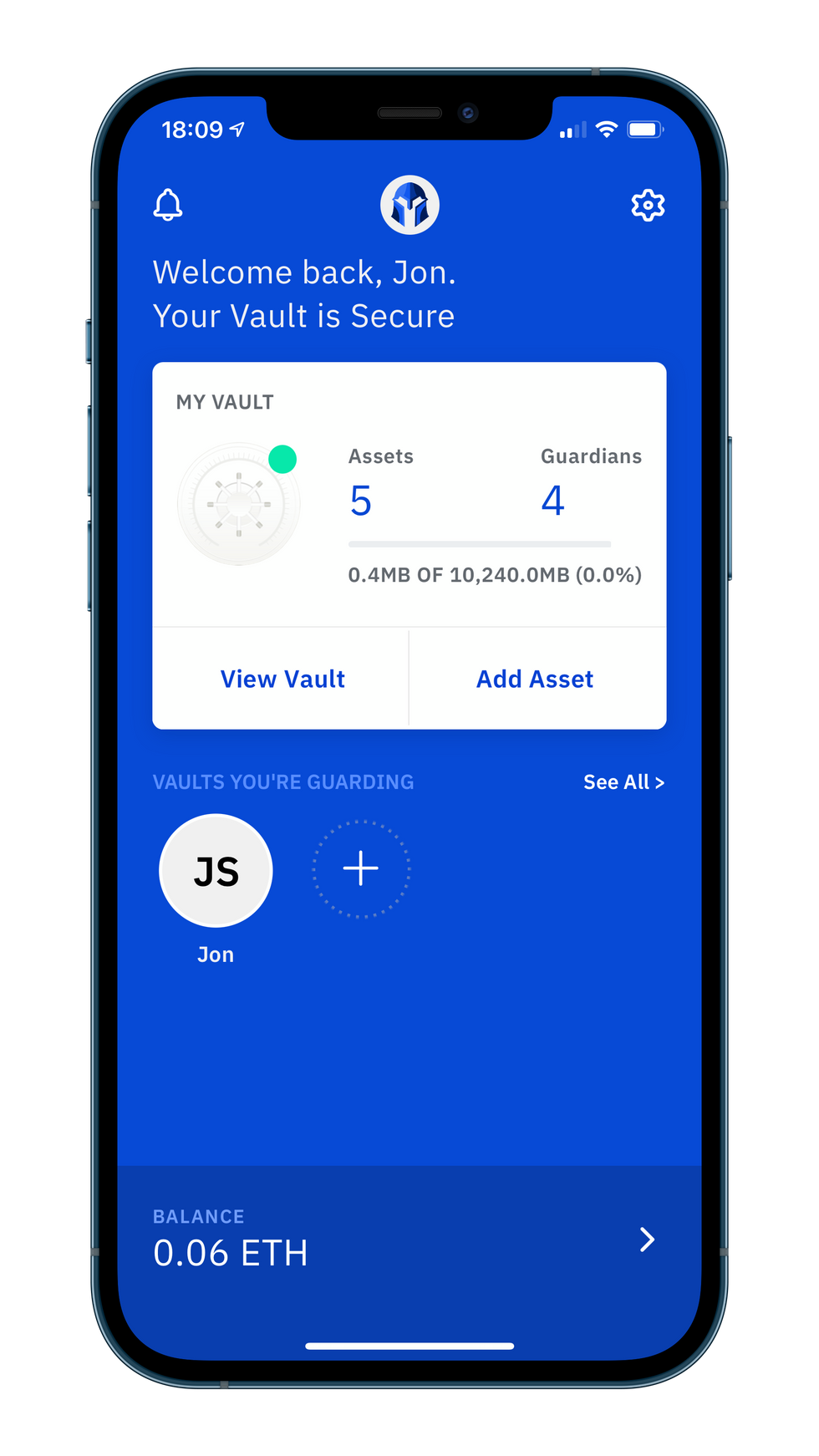 1. Add Asset to Vault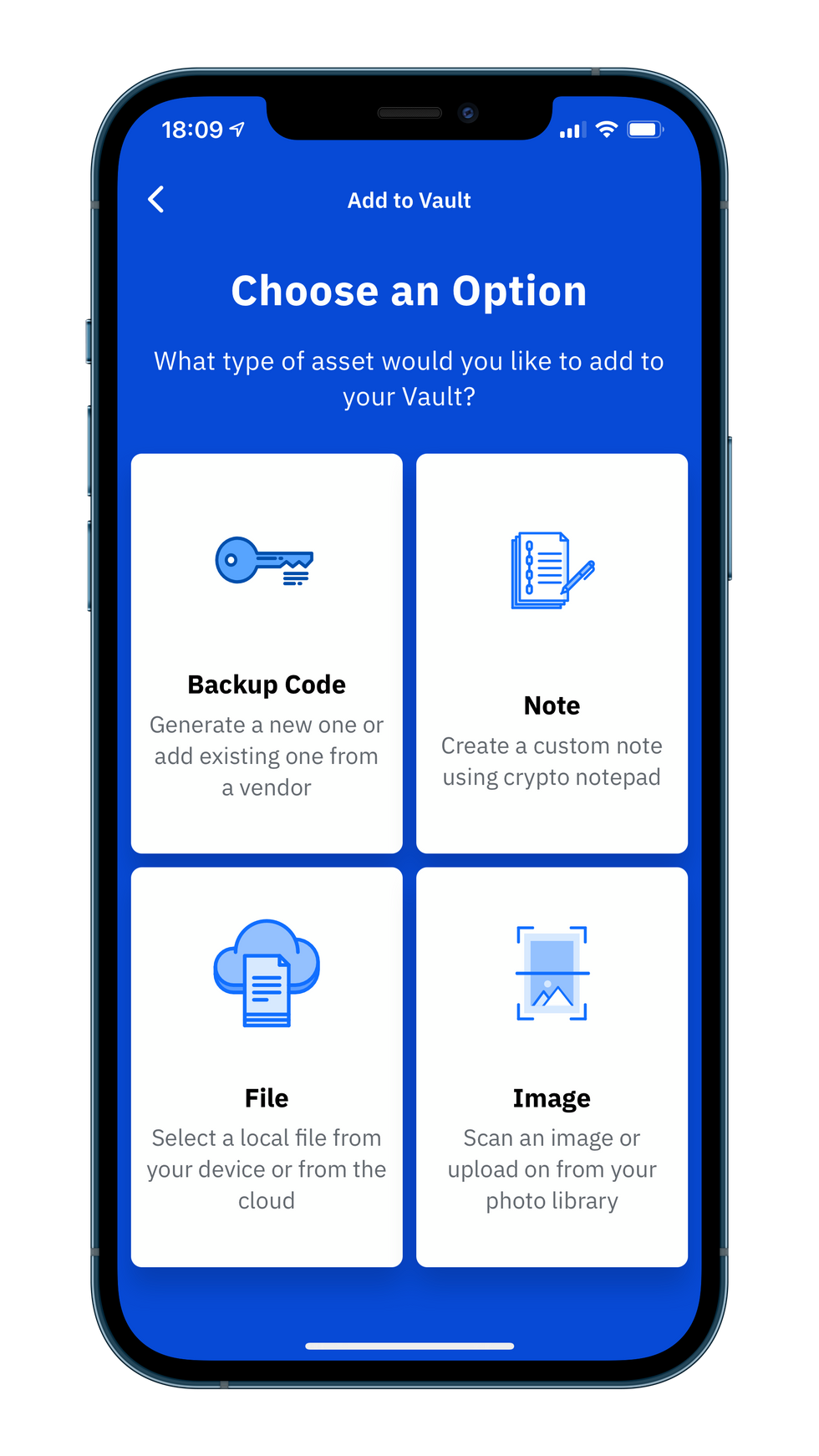 2. Select Backup Code option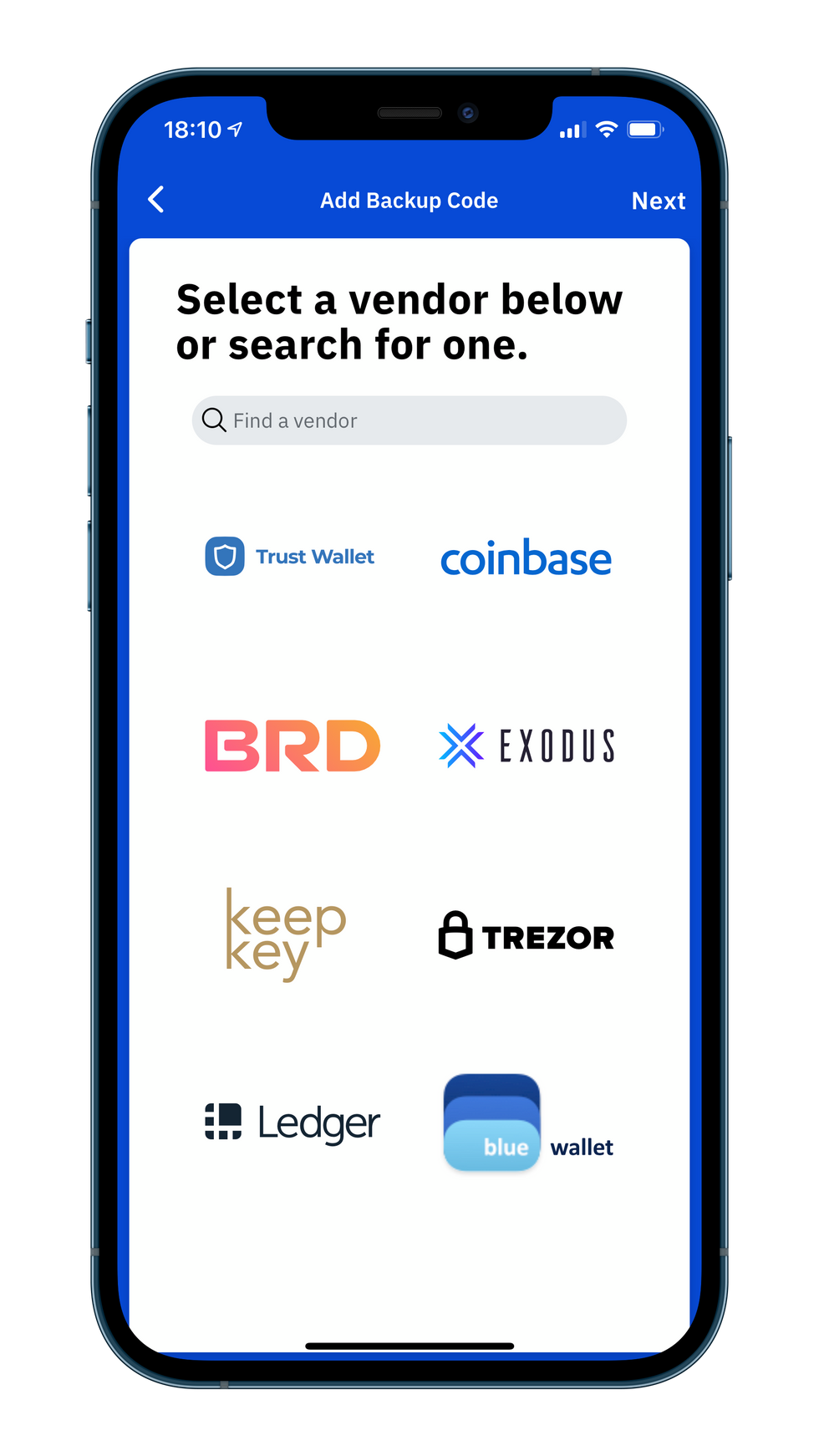 3. Type in the name of your wallet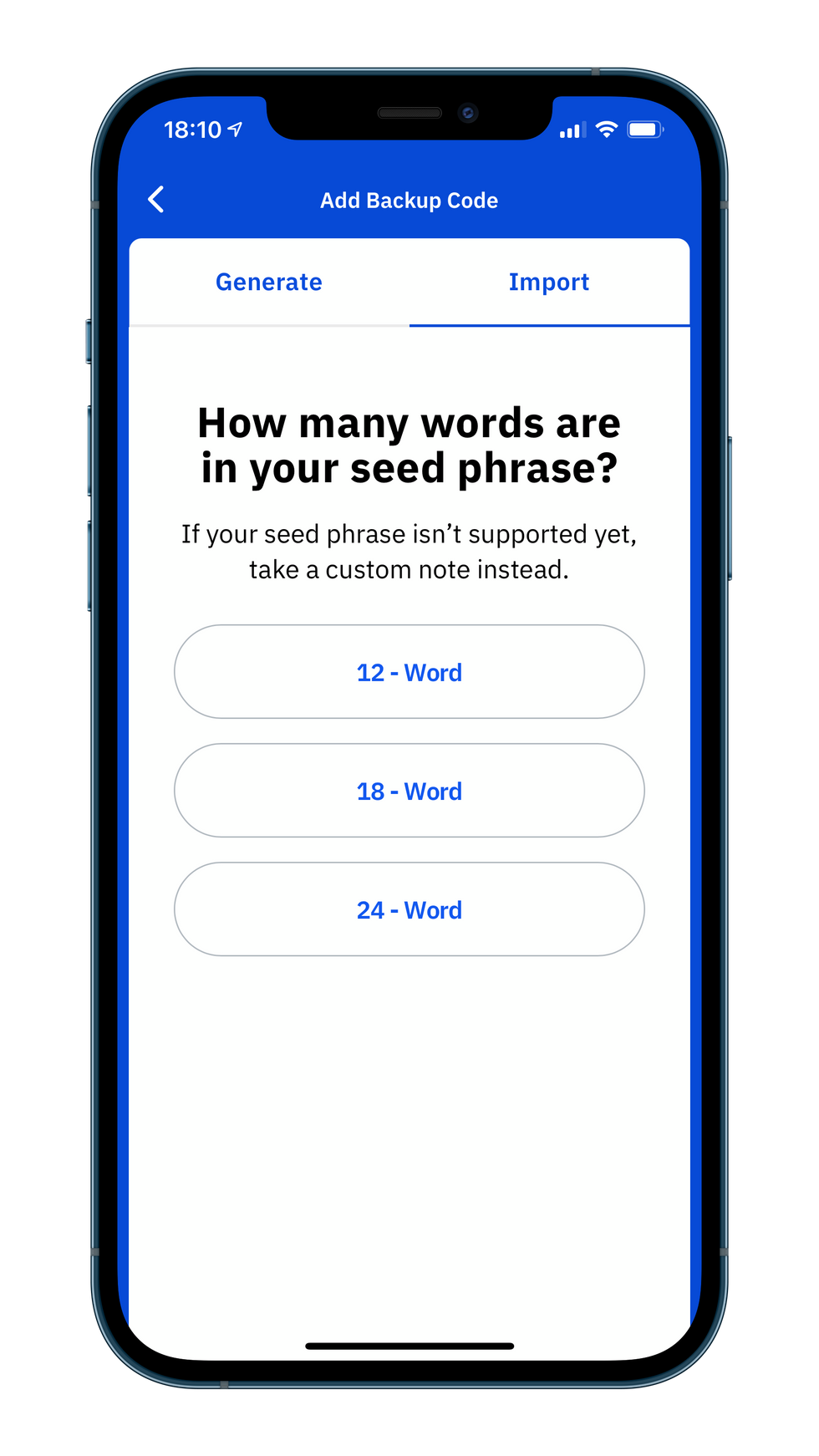 4. Select the size of your seed phrase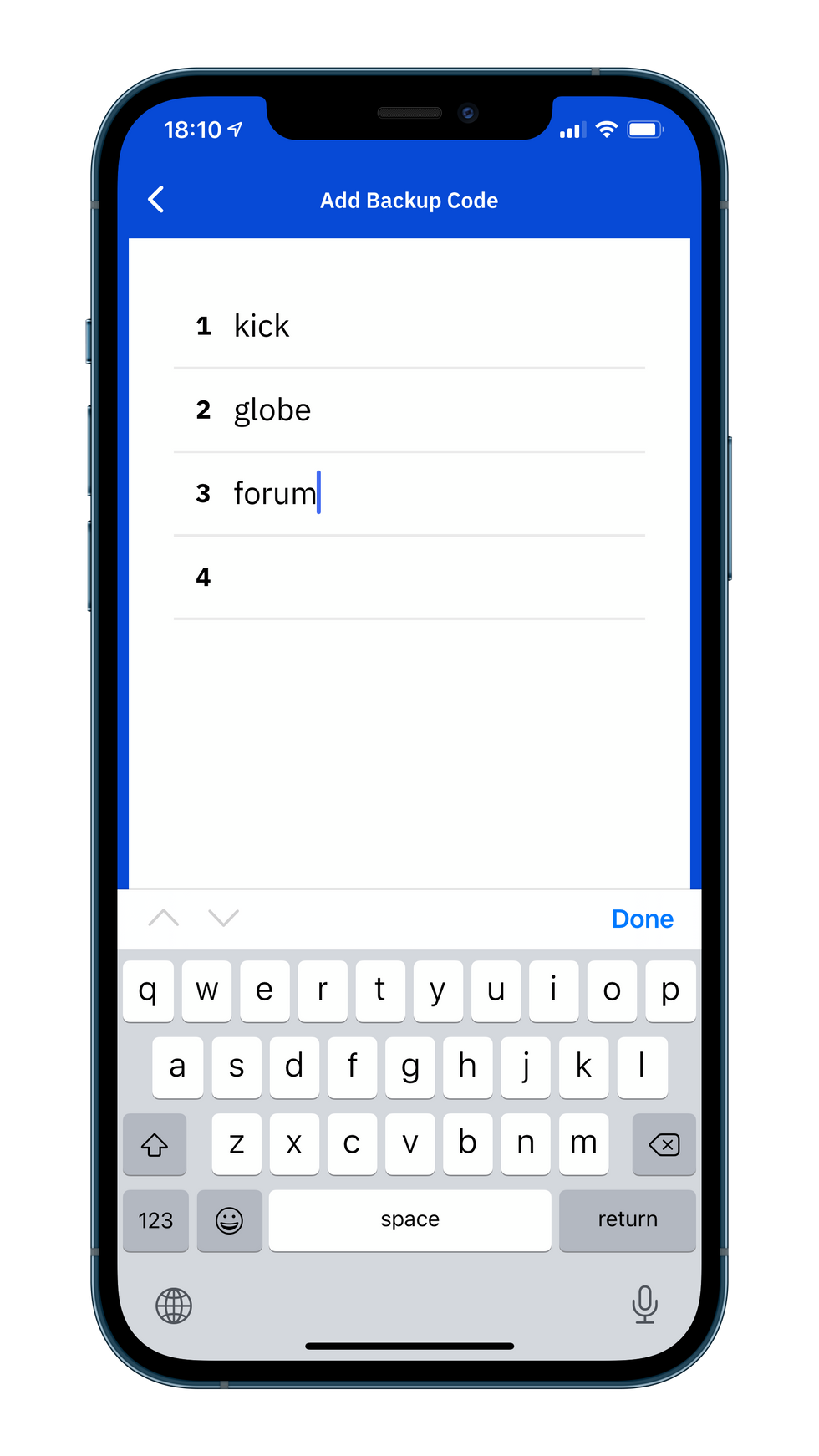 5. Enter your seed phrase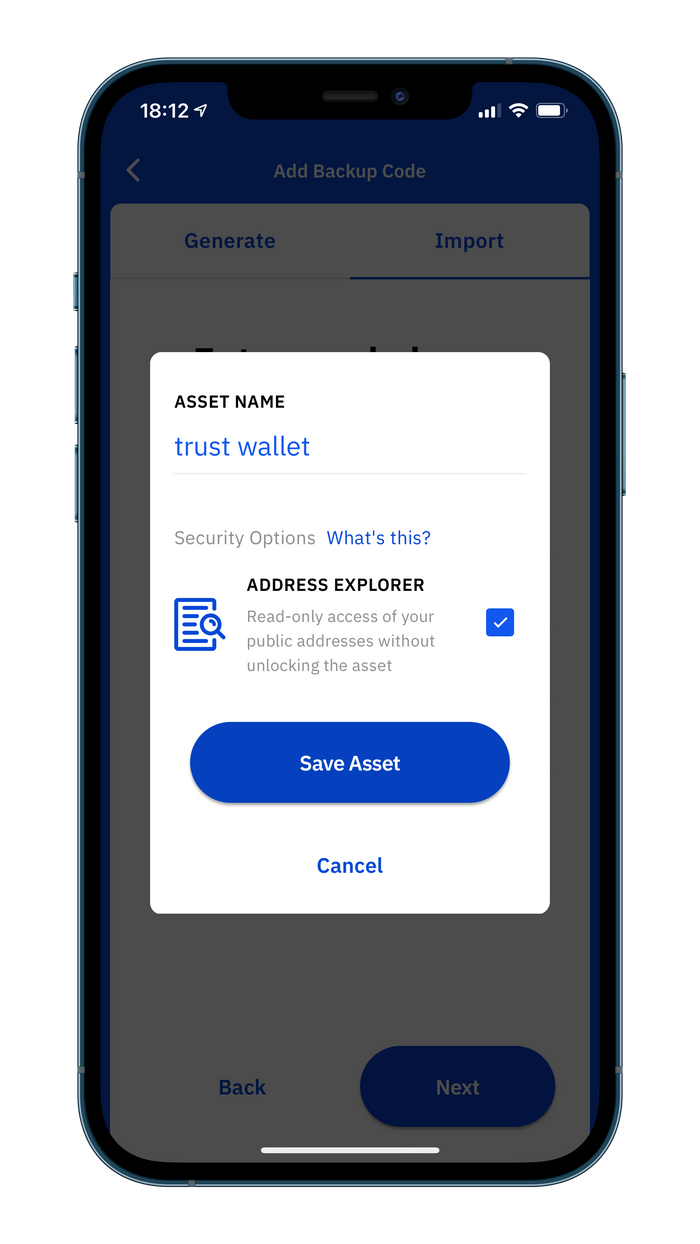 6. Name your asset and save - selecting the Address Explorer option.
Click on the Address Explorer to display available addresses.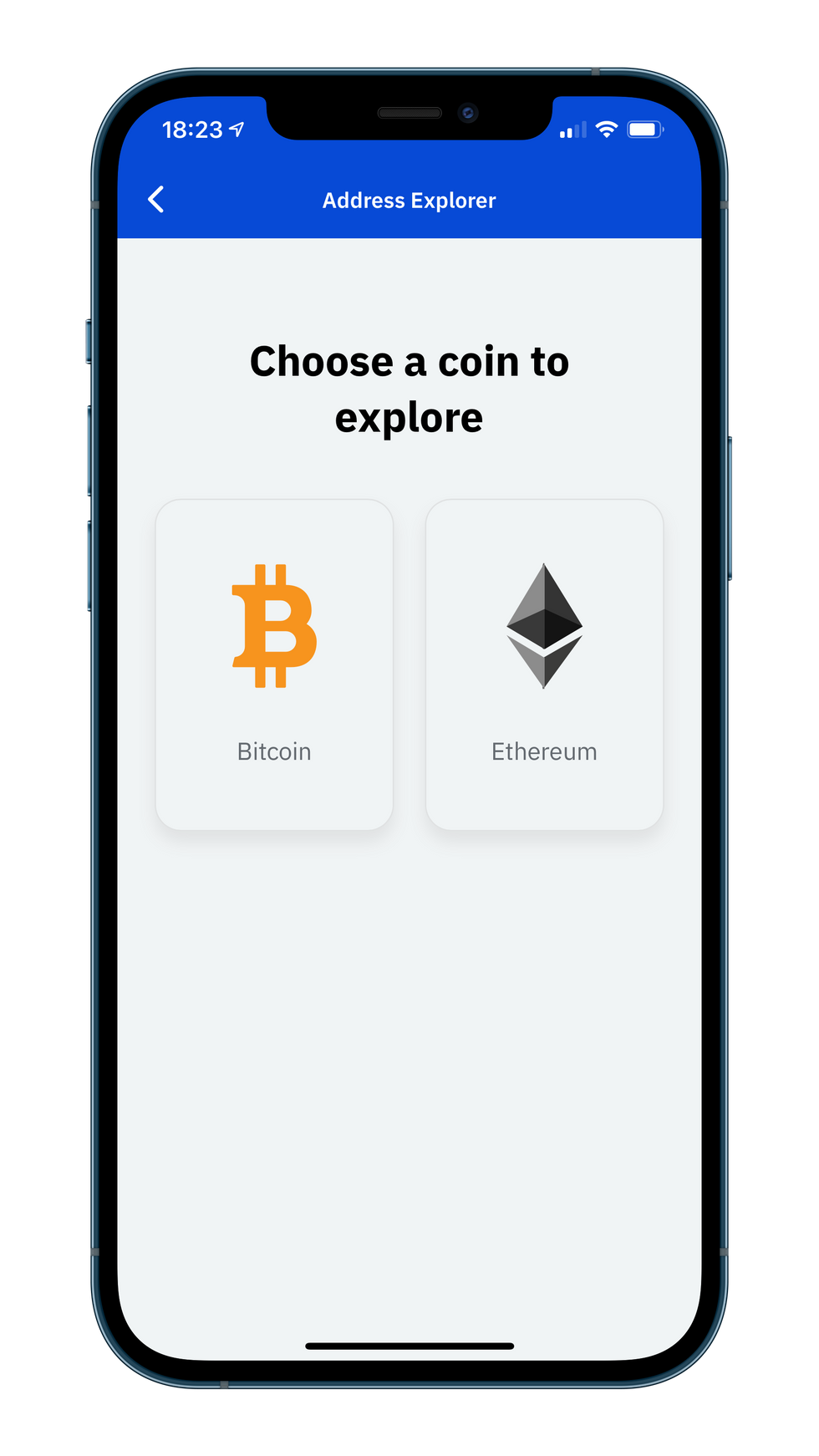 1. Select the cryptocurrency type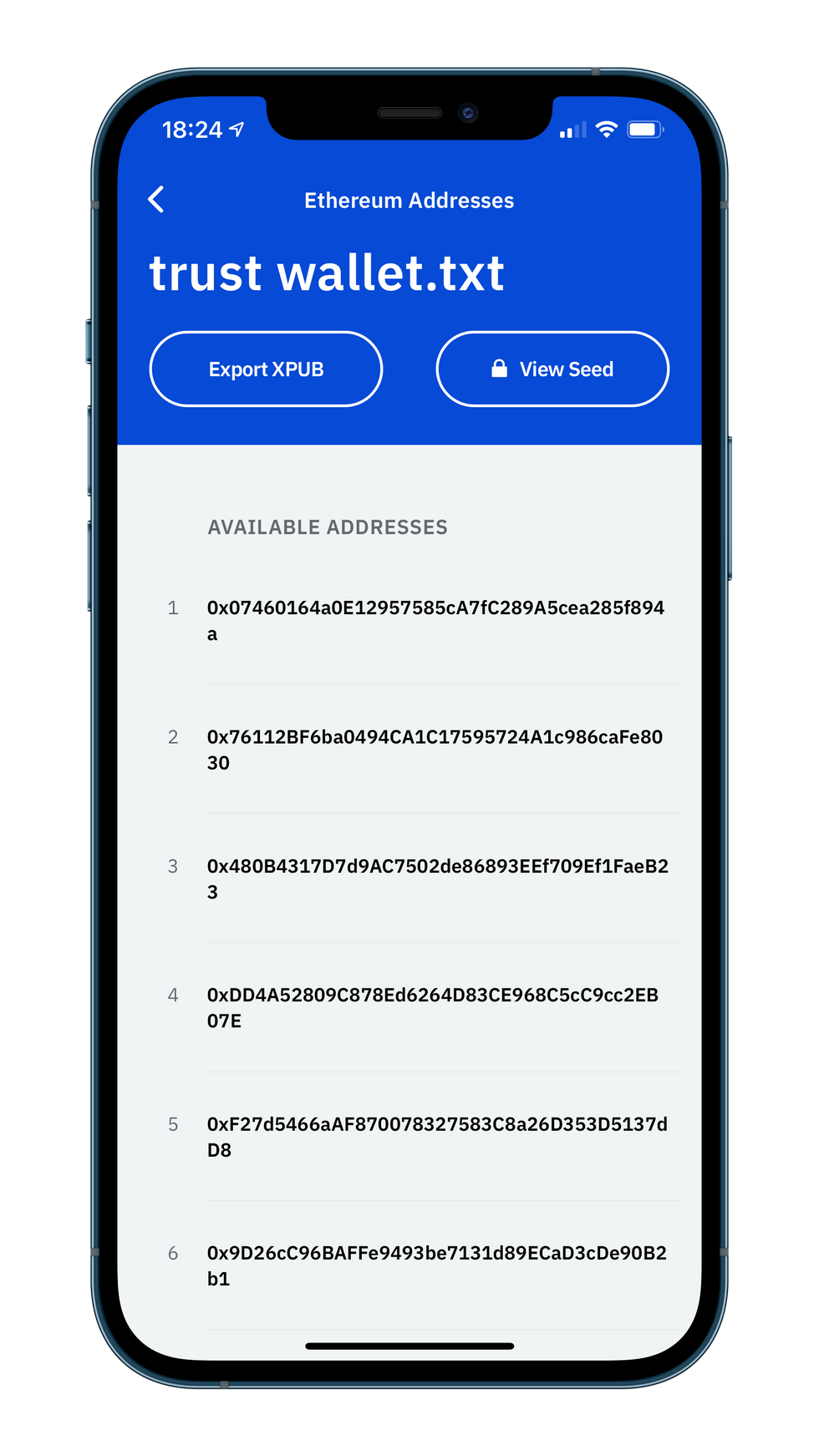 2. Your addresses are displayed with options to export your extended public keys (xPub)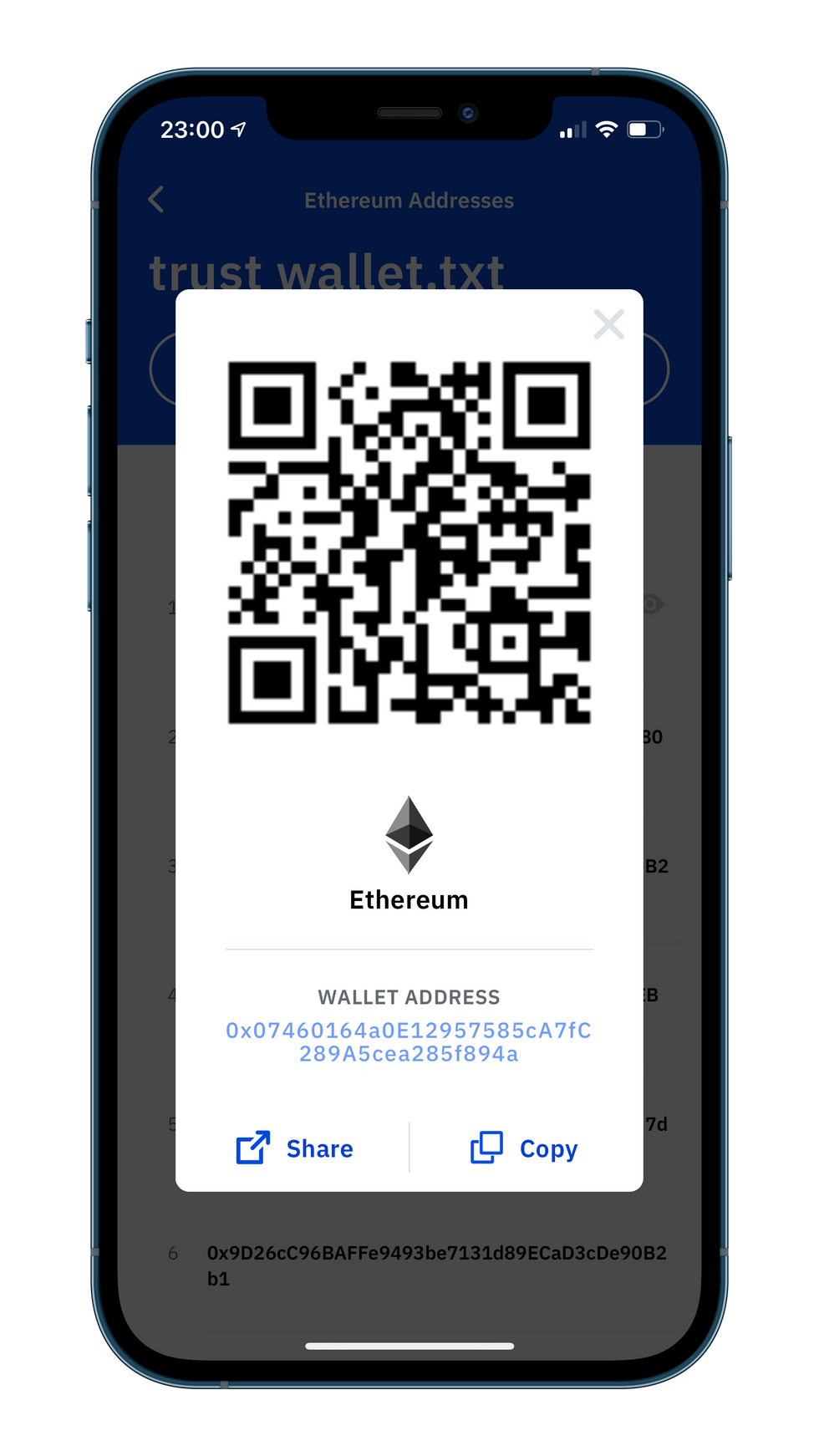 3. Click on an address to display the QR code to receive payment.
How to use xPub to create a Watch-only Wallet
In this example, we will import the xPub into Bluewallet.
In your digital Vault, select the asset whose addresses you wish to export.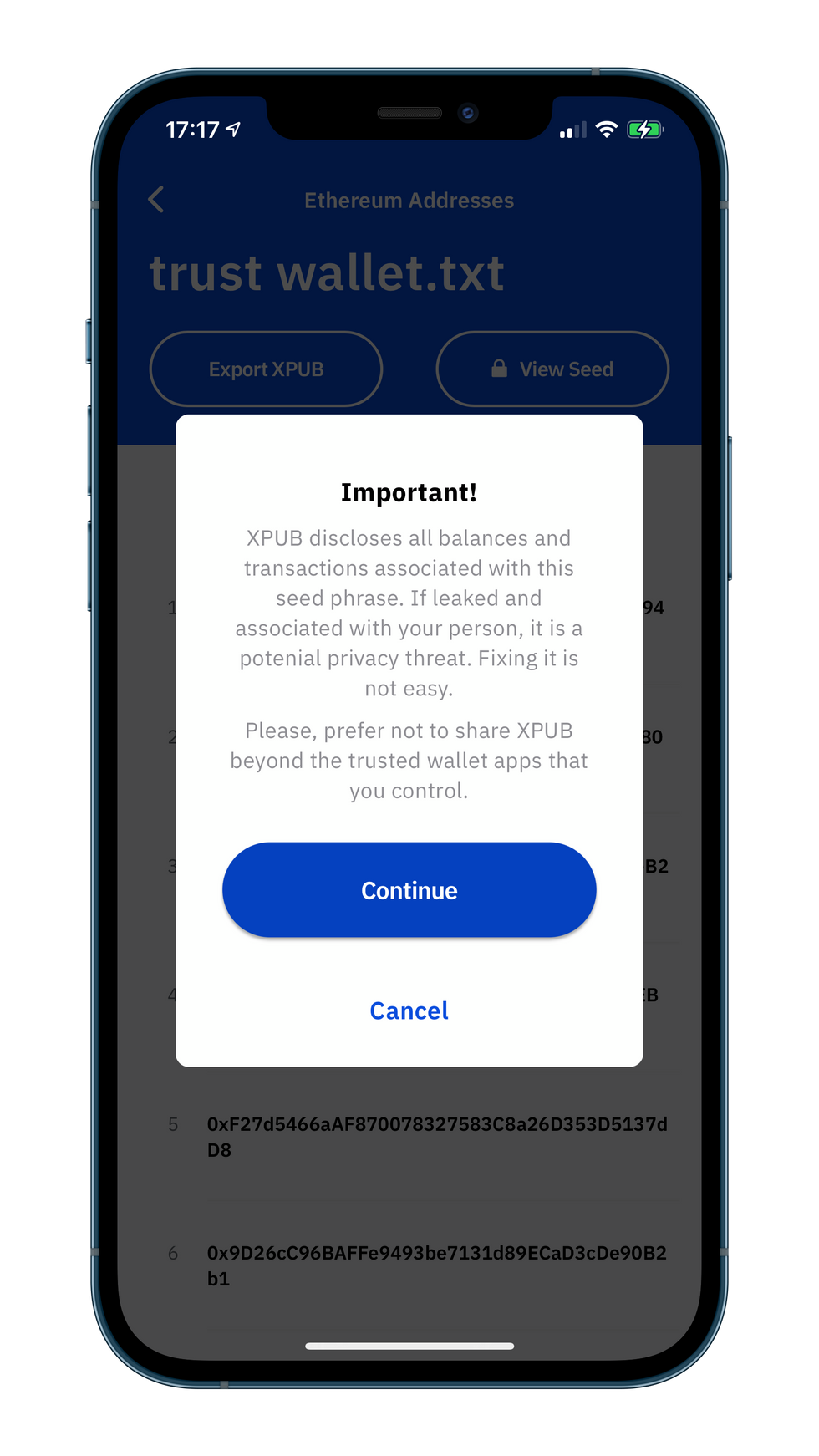 1. Select xPub to export the address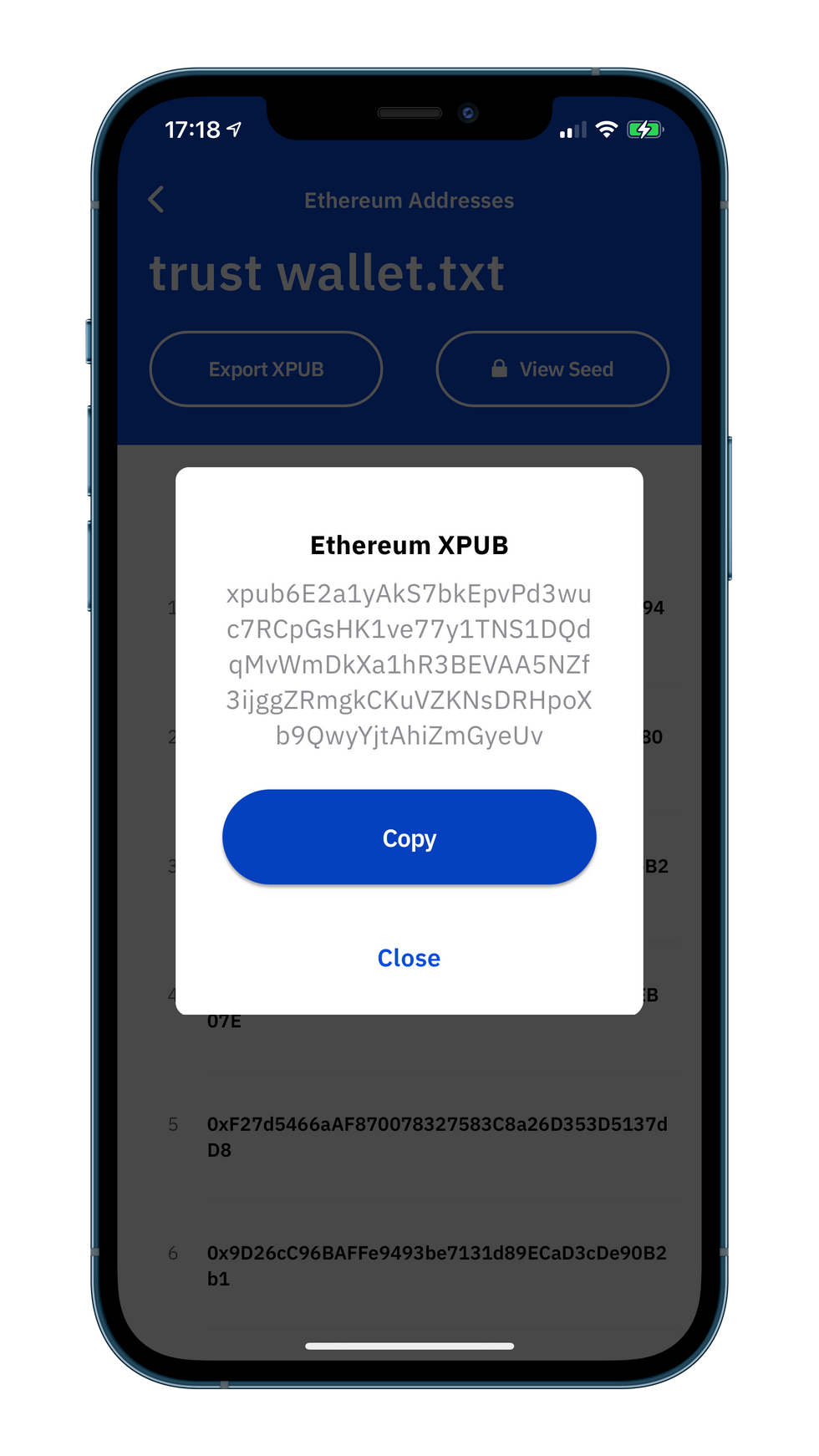 2. Copy the xPub
xPub Privacy
Anyone who has access to your xPub can see all the addresses associated with your wallet and therefore all transactions.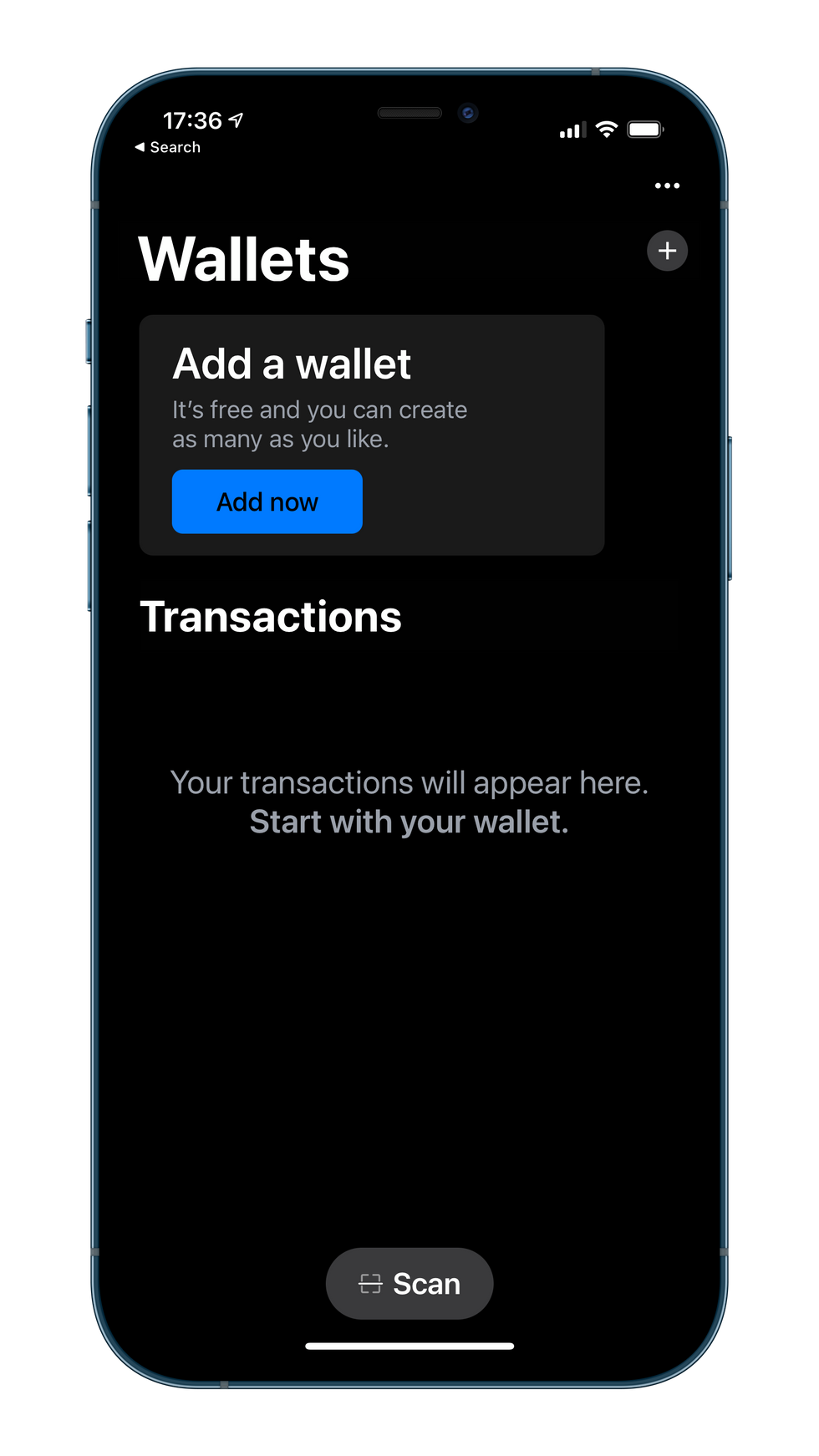 3. Open your chosen Watch-only wallet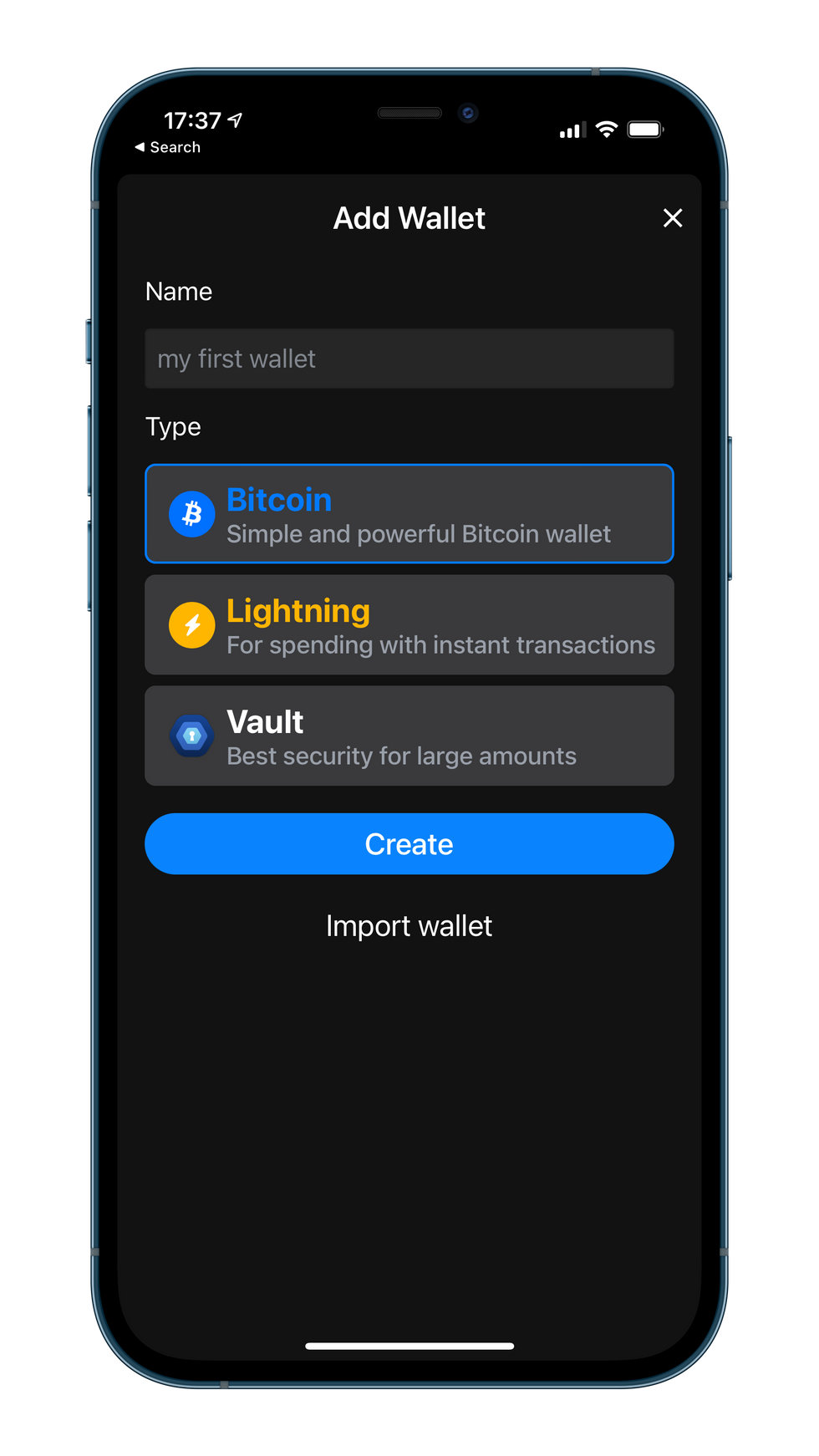 4. Select 'Import wallet'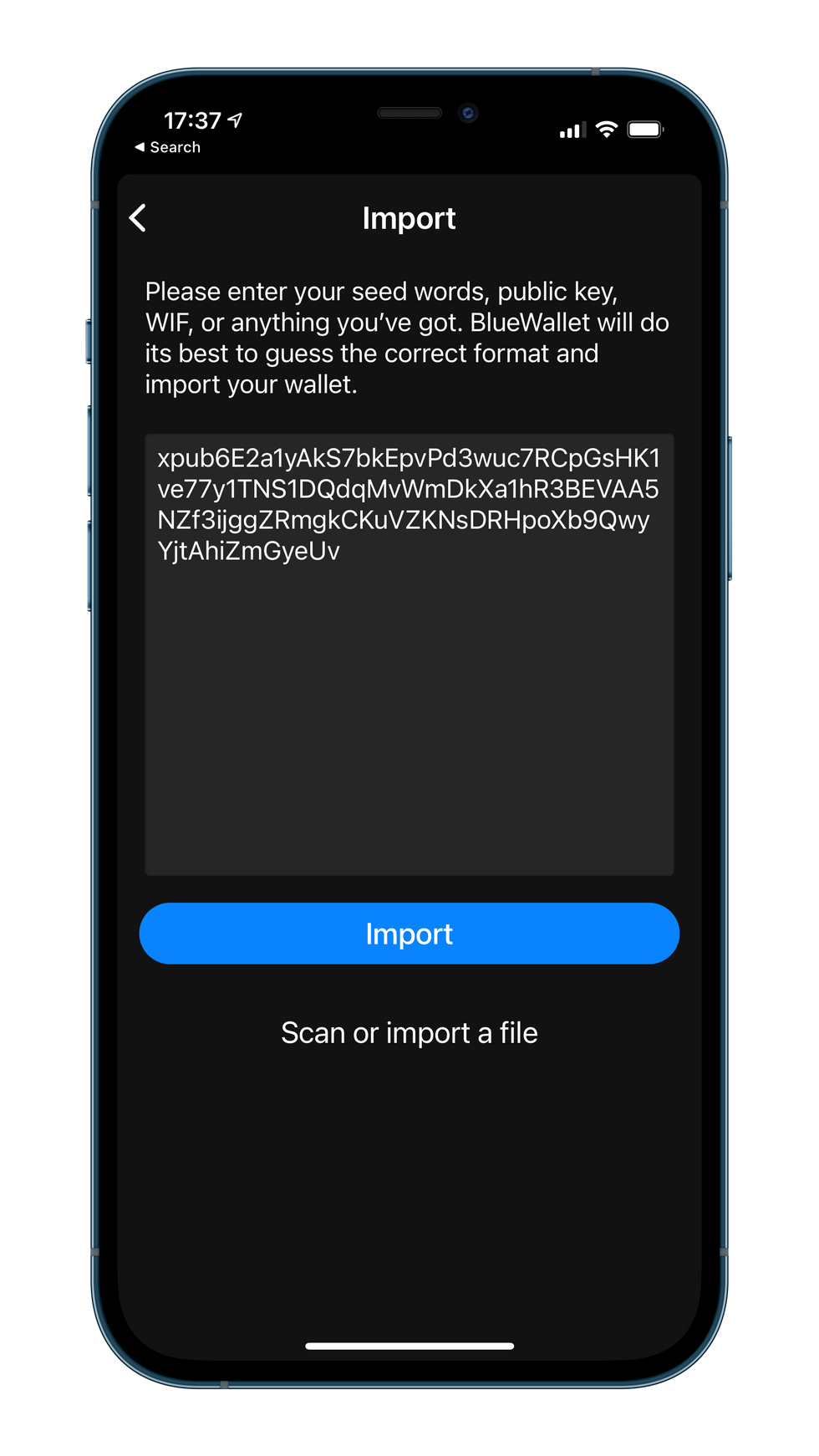 5. Paste in your address or xPub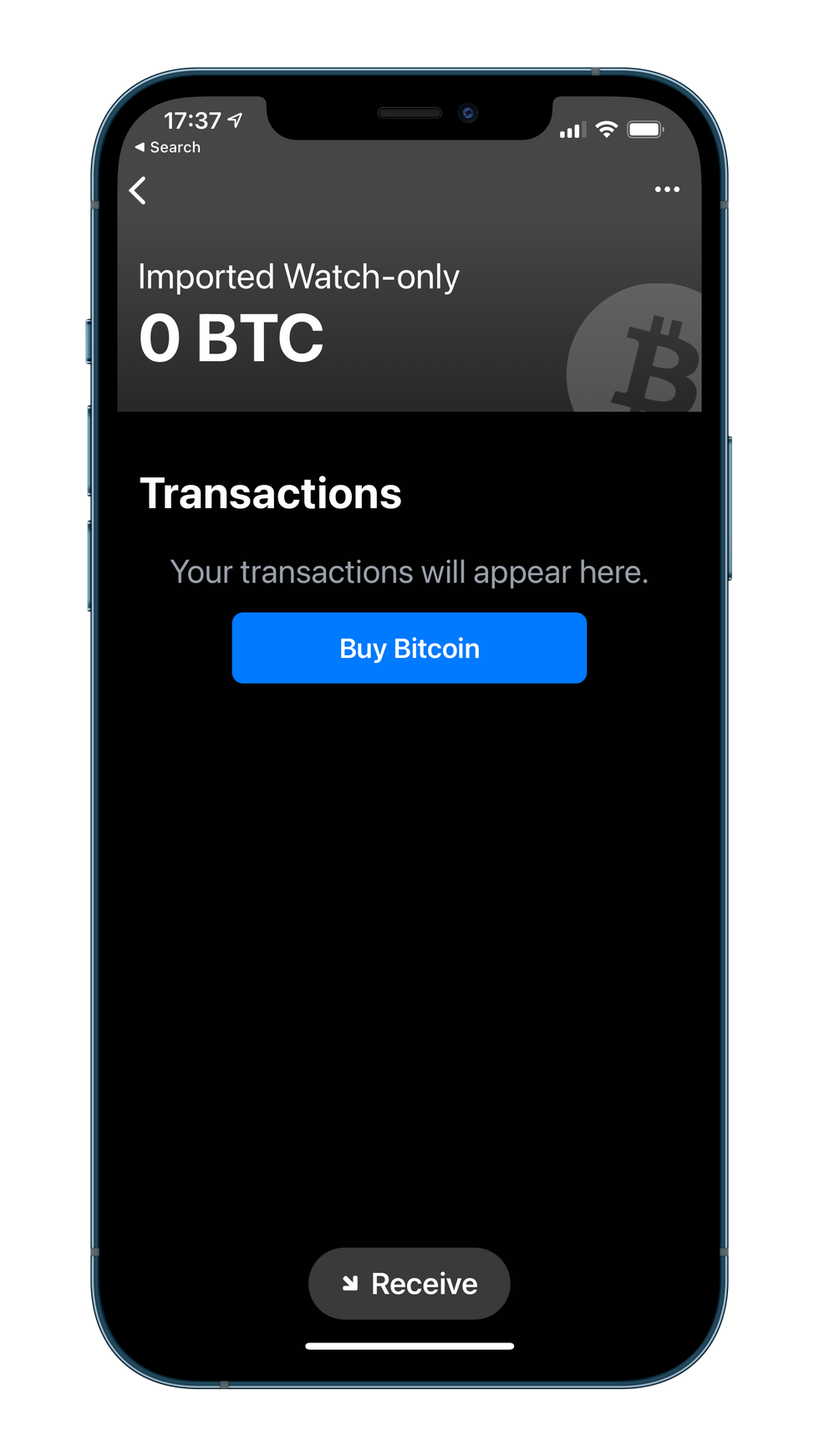 6. Bluewallet recognizes the xPub and sets up your Watch-only wallet.
Once your Watch-only wallet is set up, you can inspect your balances at any time.
Vault12 Learn
Vault12 introduces a new feature that reduces your security risk by enabling you to create a Watch-only wallet for assets in your digital Vault. No need to expose seed phrases nor unlock assets.
Discover More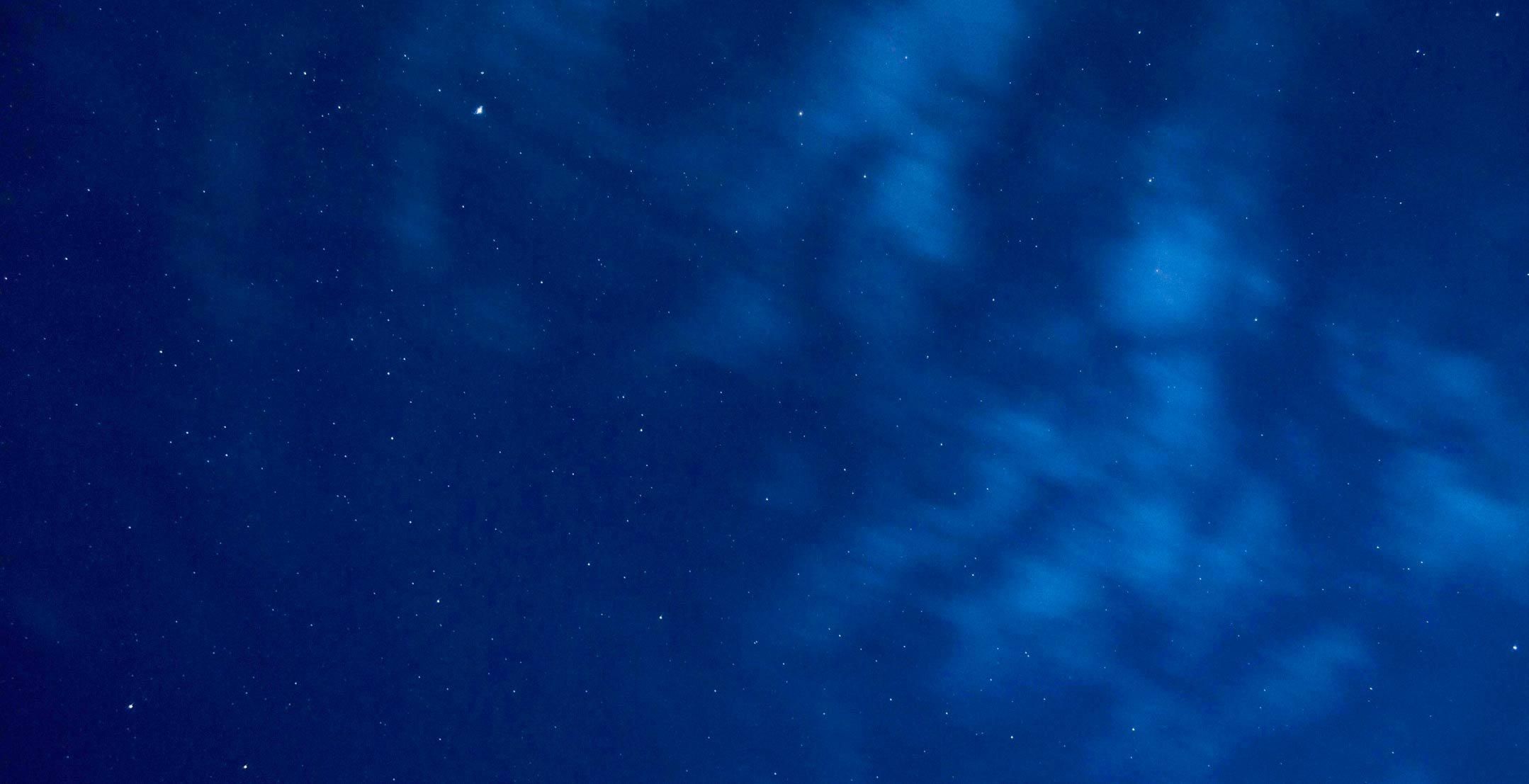 Scroll down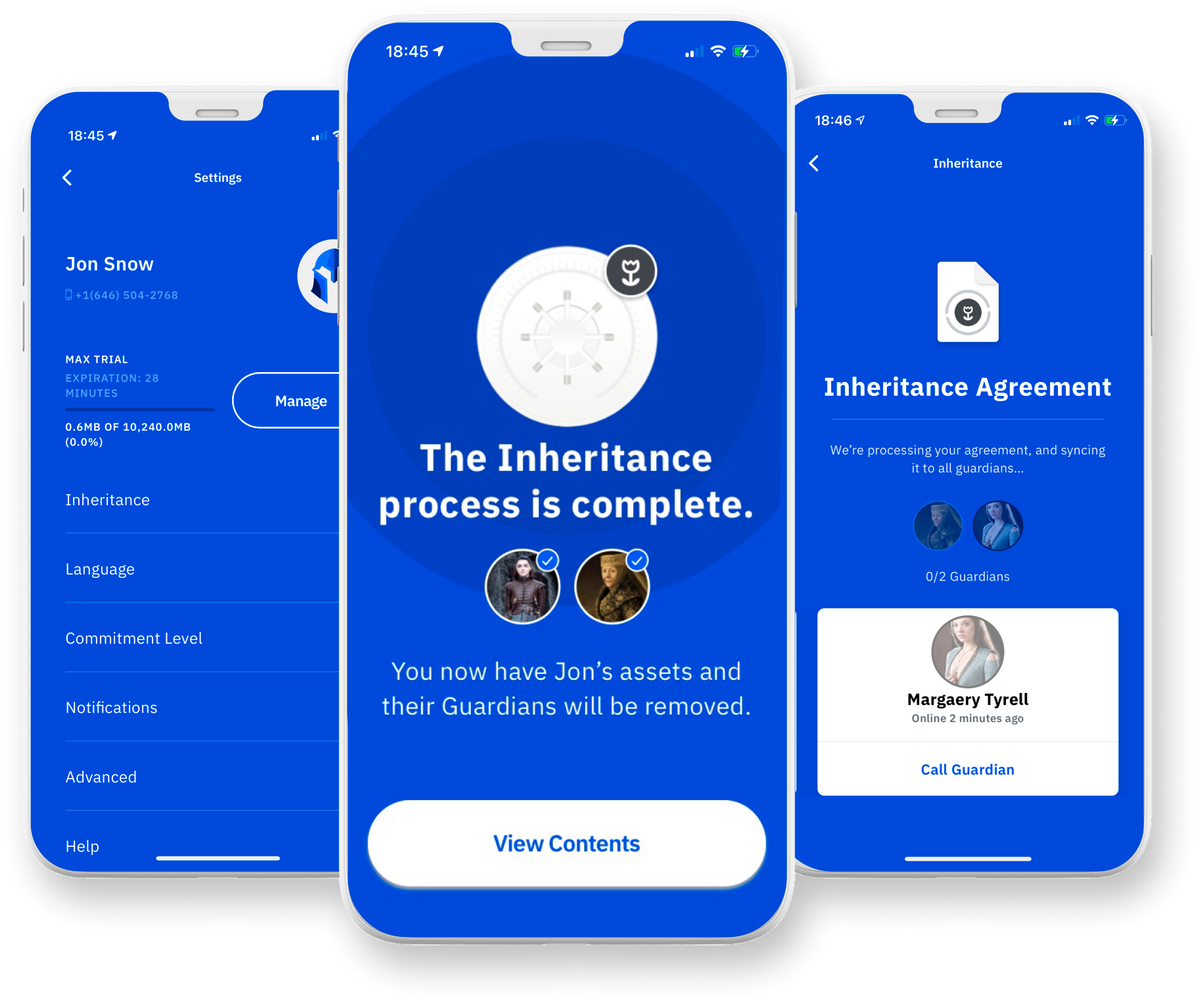 Vault12 Digital Inheritance is the first solution to offer a simple, direct, and secure way to ensure cryptocurrency, NFTs and other Web3 digital assets can be inherited by future generations.
Digital Inheritance enables investors to designate an individual or a mobile device as a guardian that will inherit their entire portfolio of digital assets stored in a secure digital Vault once the time comes, eliminating undue risk and the need to continually update an inventory or issue updated instructions which result in privacy leakage.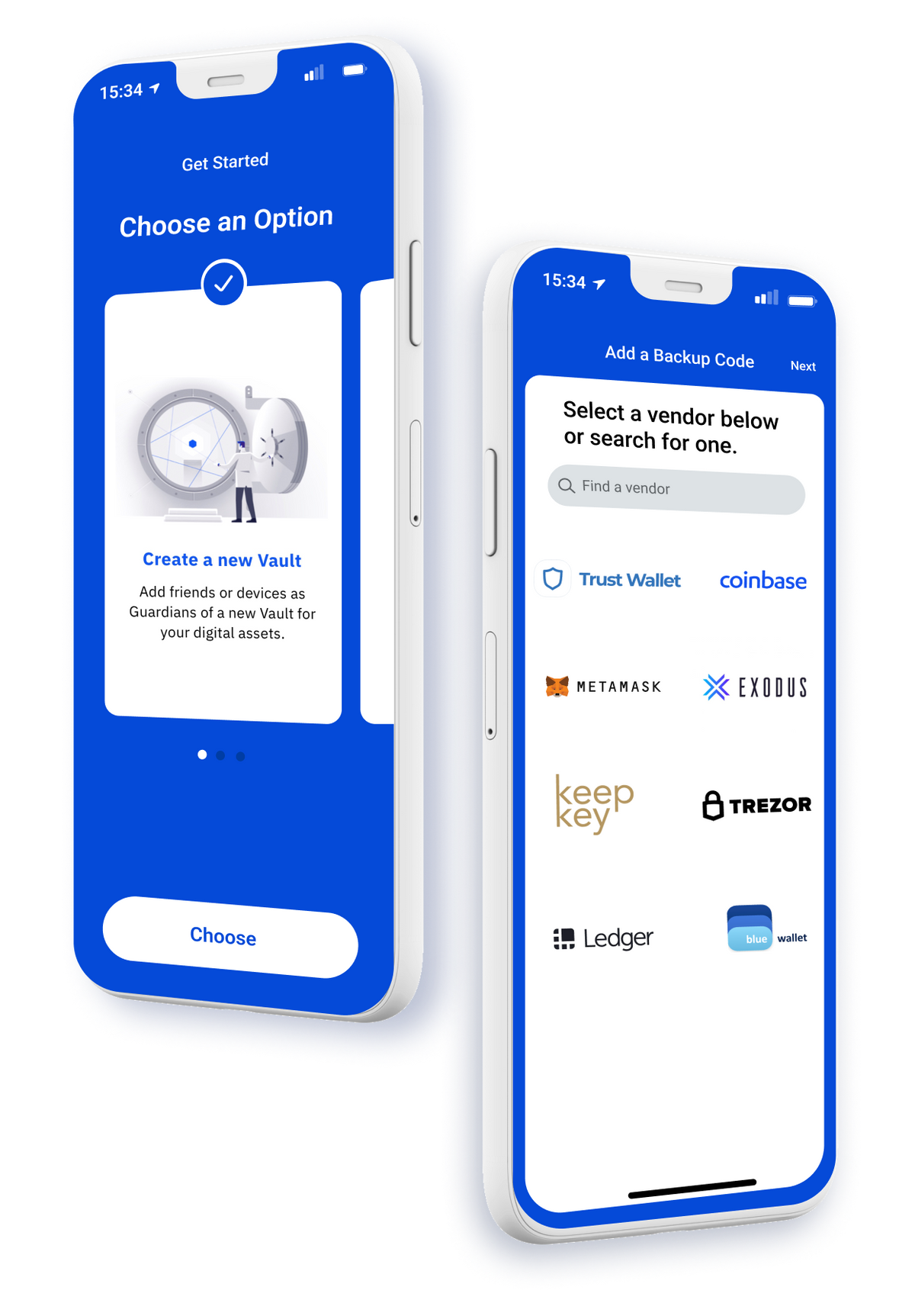 Designed to be used alongside traditional hardware, software, and online wallets, Vault12 helps cryptocurrency owners, professional crypto traders, and high net worth investors safeguard their digital assets without storing anything in the cloud or in fact any one single location. This increases the protection and decreases the risks of loss.
The Vault12 app helps you recover, back up, and provide legacy inheritance for all your digital assets, including Bitcoin, Ethereum, NFTs, other cryptocurrencies, secrets like keys, seed phrases, PIN codes, DAO project keys, digital art, and of course, your crypto wallets.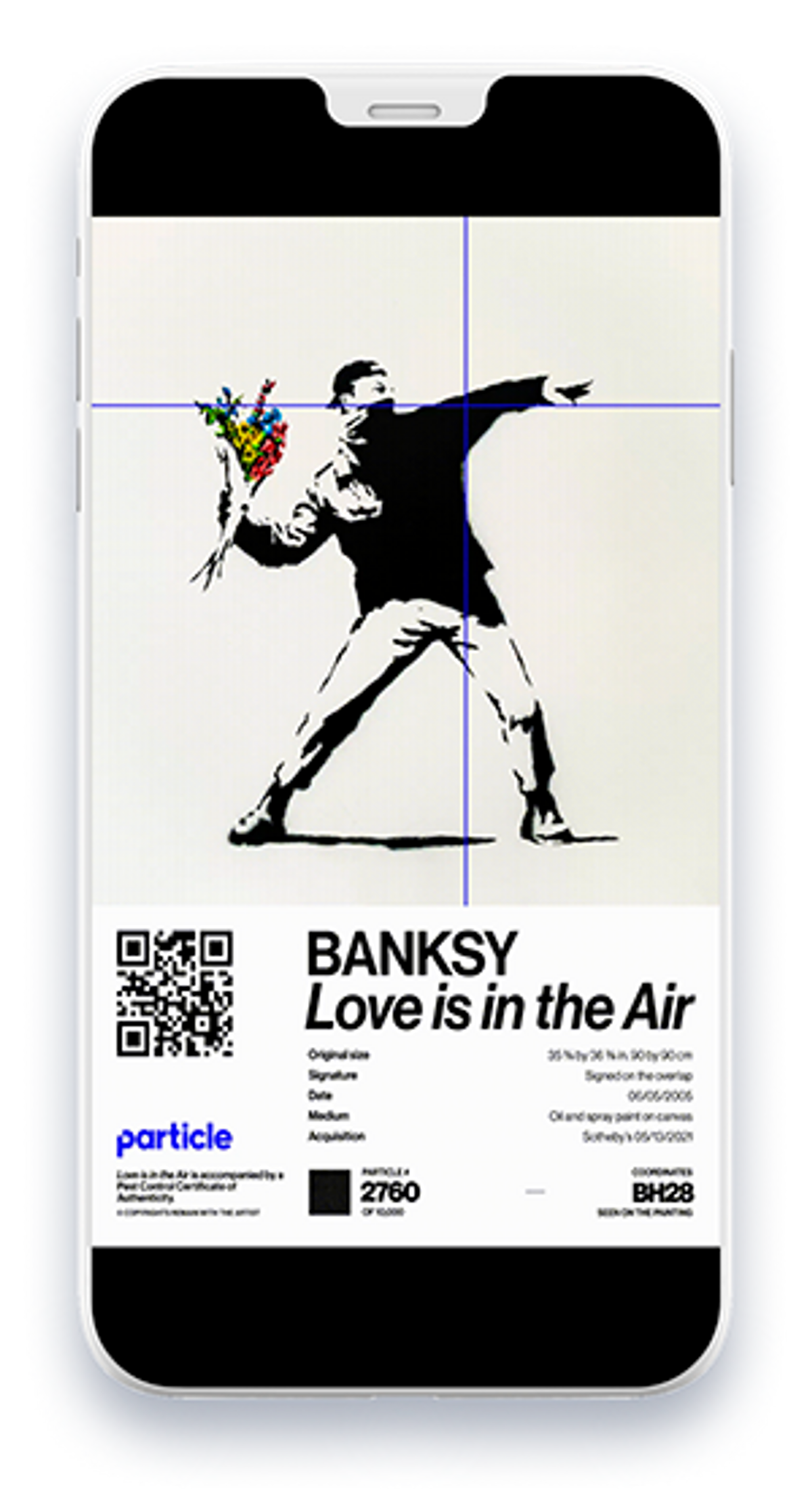 Whether your digital art is suitable for a phone, or represents much higher resolution multimedia, make sure that you have backed up a copy in case the resource link is disrupted in the future. Digital art can easily be added to the Vault either via the mobile app or via the desktop utility. Once you have stored your artwork in your Vault, it will also benefit from inheritance once you activate that in your app.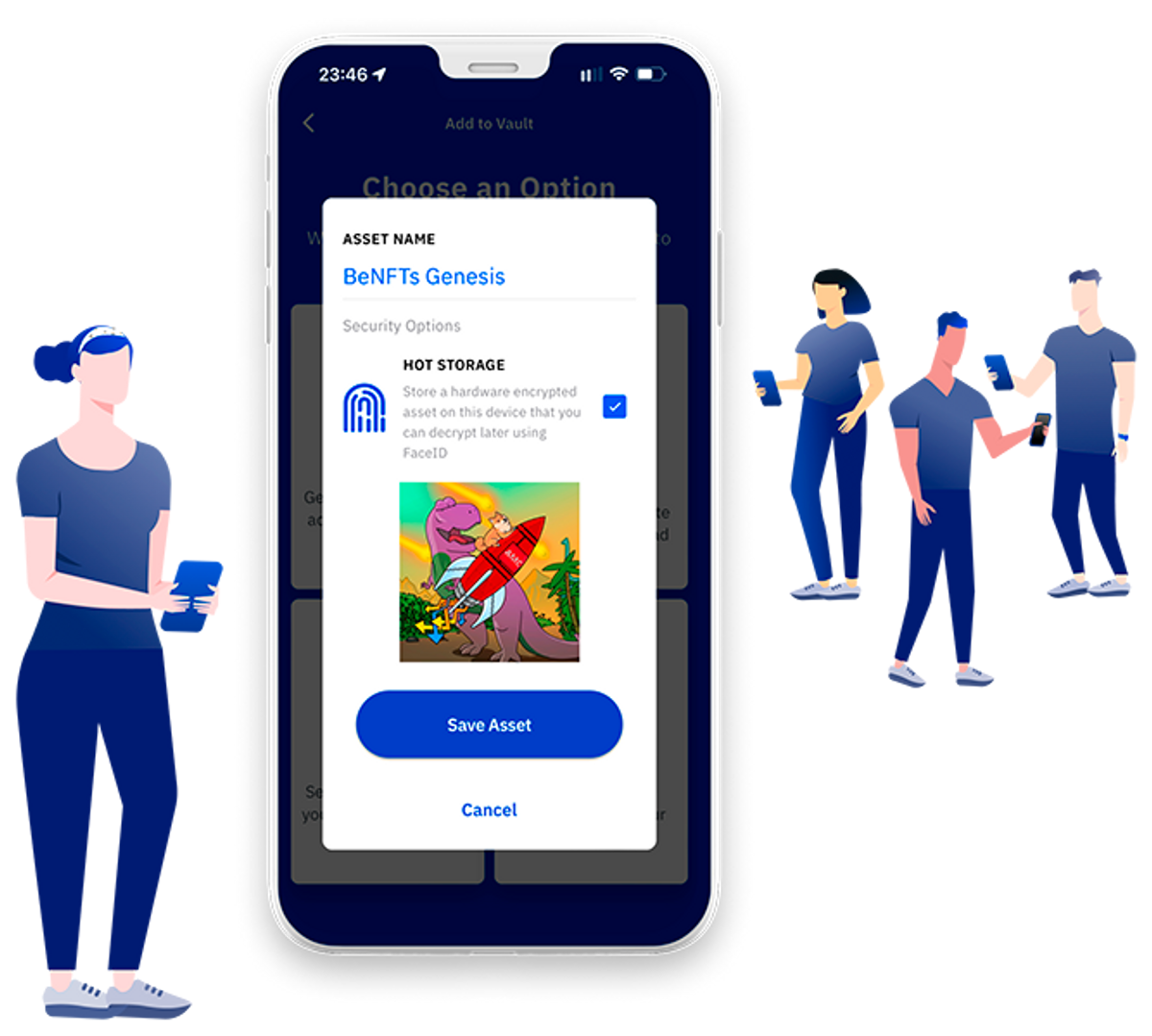 As a creator you can use Vault12 to safeguard not just your NFT and crypto wallets, but also original digital artwork. Project creators will always have to deal with multiple wallets - inventory, treasury as well as future royalty wallets.
Vault12 safeguards your project assets, increasing protection and decreasing the risks of loss, whilst ensuring that everything is ready to go to be passed onto future generations, when the need arises.
Step-by-step guides for setting up your digital Vault and adding assets, recovering assets, inheriting and restoring Vaults. Vault12 Web3 personal security helps you recover, back up, and inherit all assets stored in your Vault including Bitcoin, Ethereum, crypto, private keys, seed phrases, wallets, NFTs and digital art.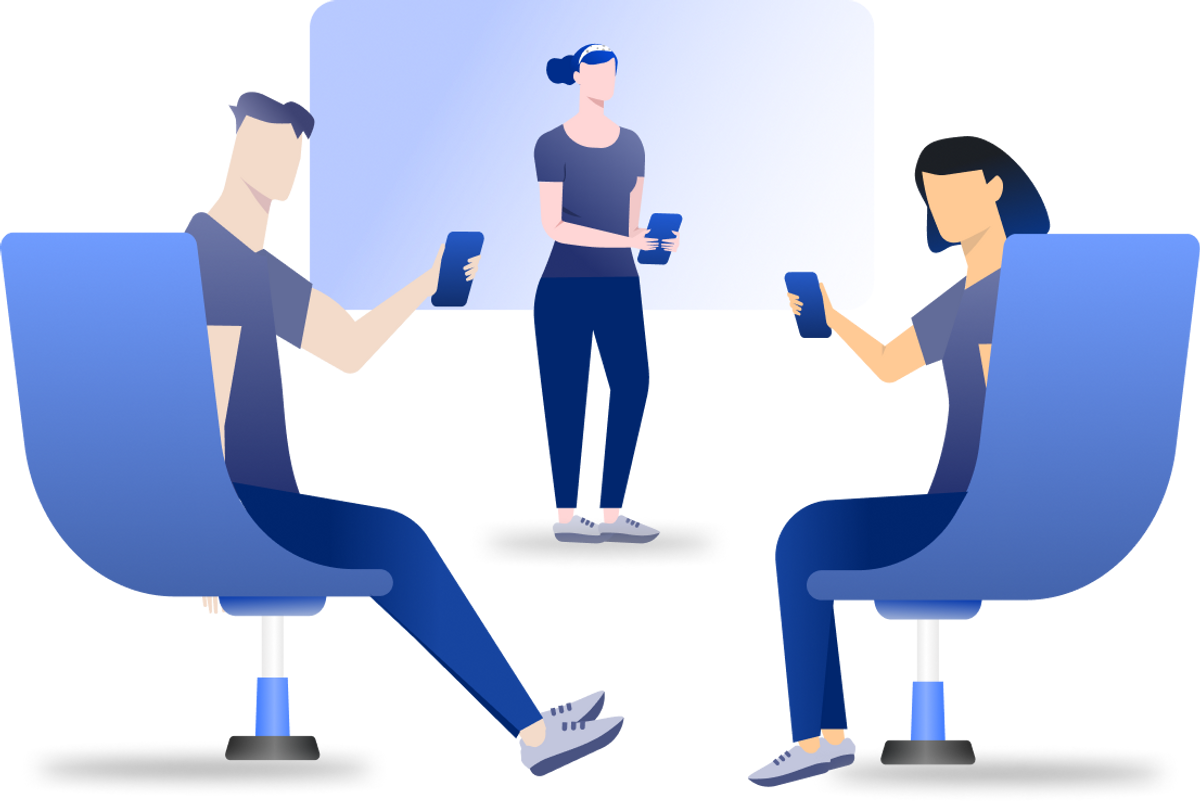 With the latest release of Vault12, now available in both iOS App Store and Google Play we have streamlined how you can use VGT to upgrade your Vault or fund your Vault for future. Right now there is a 50% discount on all plans if you fund your Vault with VGT.
Close
Start protecting your digital assets: Free 30-day trial available today.
Protecting the Future of Money
© Vault12. All Rights Reserved, Vault12 Inc.